Hi everyone sorry I haven't been on here in ages. I've been really busy with work, looking after my mum and I also babysit my niece Lexy every evening so my sister can work so that doesn't leave me as much time anymore.
I miss you guys loads. Lola is her usual happy self always playing with her toys.
Tillie is coming out of her shell a lot more with me. She was so scared to even let me pick her up and now she's with me all the time. If I'm upstairs she is and if I'm downstairs she is. She has quite a bad problem with her anal glands which I think I mentioned before. I found a groomer who is brilliant with her who clips her nails and empties her glands once a month for me. She's also helping her to get used to having things like that done. The first time she went there she screamed the place down and wet herself and pooed herself. Now she's a lot calmer so we're getting there.
Sad news about Cookie. He's 15 in May as you know and is now partially blind. He also can't hear unless you go right up to him and shout. He's very weak on his back legs now and sometimes falls over. If he goes out to the toilet at night he bumps into things trying to get back in. Yesterday I gave him a soft treat he loves. He was in the kitchen with me and he took it and walked into a door trying to find his way back to the living room then he walked into an open cupboard!!
I keep him downstairs now as he prefers that. He can get to his water and food easily and the fire is always on for him in the living room. Plus he has a new igloo bed I got him for christmas. He's in that every night snoring away.
I just ordered the dogs loads of new treats which should be here any day now. They've got bully sticks, cows ears and special bone shaped things filled with tripe and fish!!
I changed the dogs food from Royal Canin to James Wellbeloved and they are doing well on it. They loved RC but I thought JWB was a better option plus there's only one place I could get RC and the one I get was always sold out.
Can all my friends tell me all about what you've been upto here please. I've missed you all.
Tillie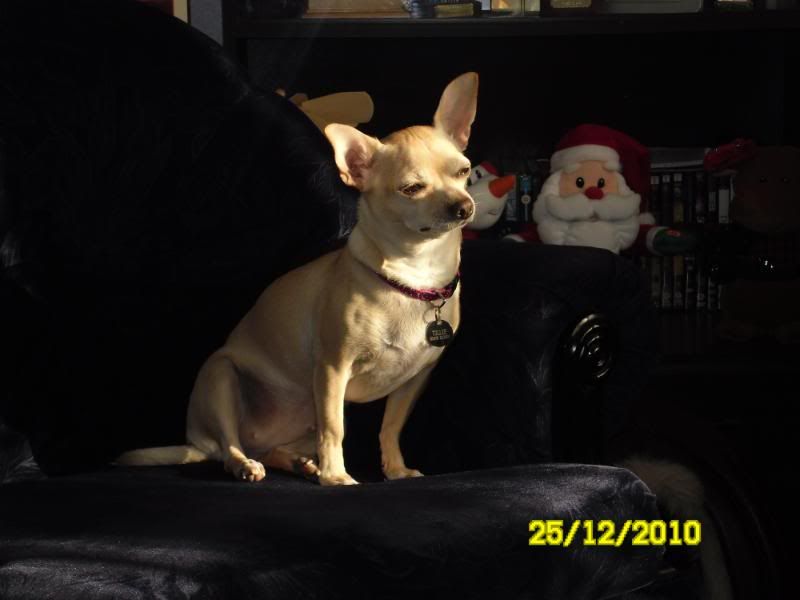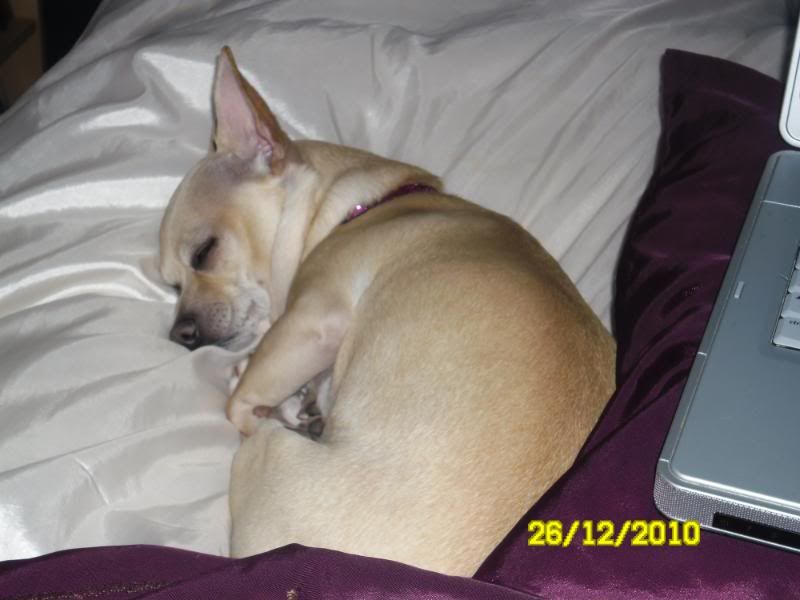 Lowly with her christmas toy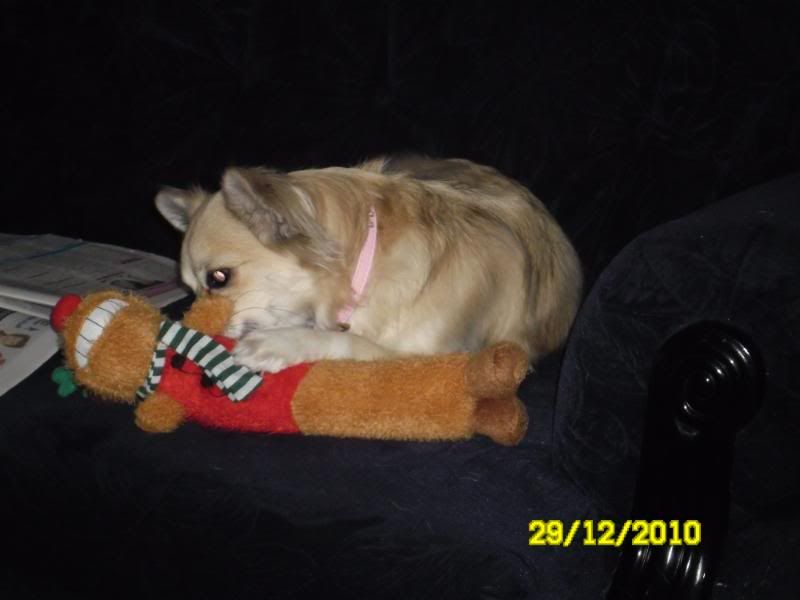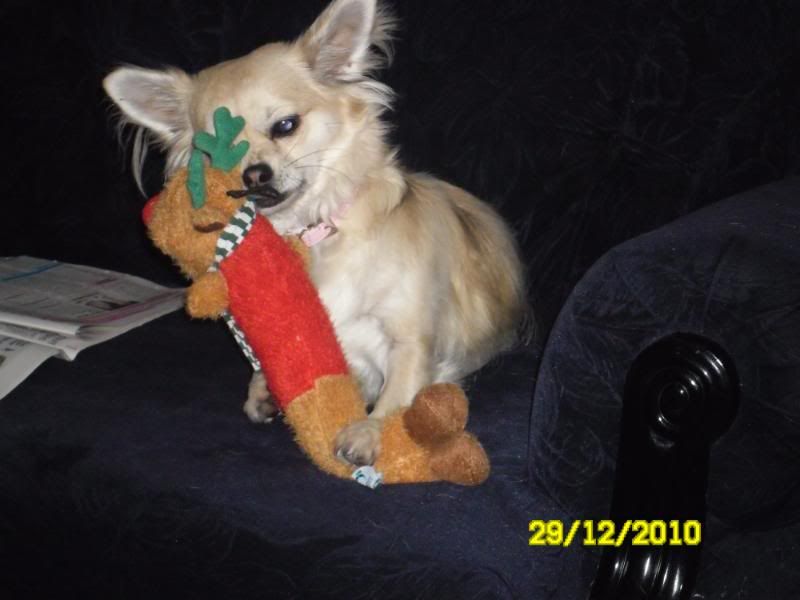 Cookie in his igloo bed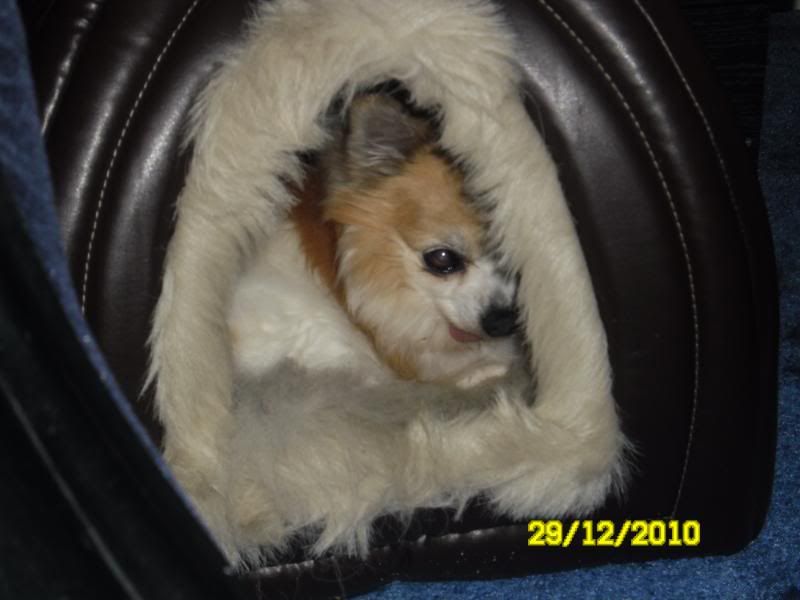 And one of my niece Lexy on Christmas day