What has happened to Red, he has grown so much and who is that sitting on his back...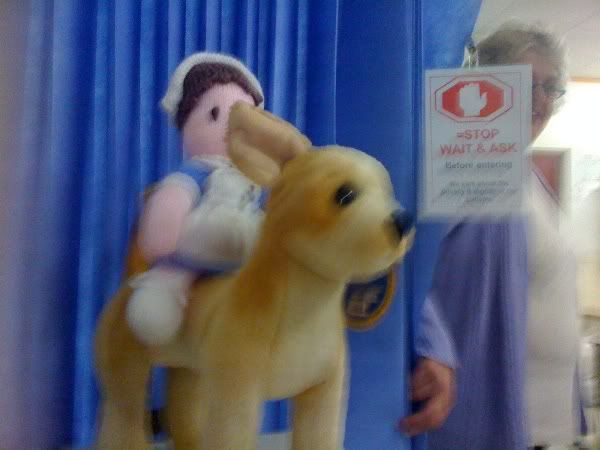 Thought you'd like a giggle.
THis was actually a surprise gift from a good mate as she knew I was missing my boys so much. The nurses loved him (Chico) and would laugh at themselves saying "Why am I stroking him, its a toy"
Deme x