Hola Chihuahua People, its Britney of course. The one. The only.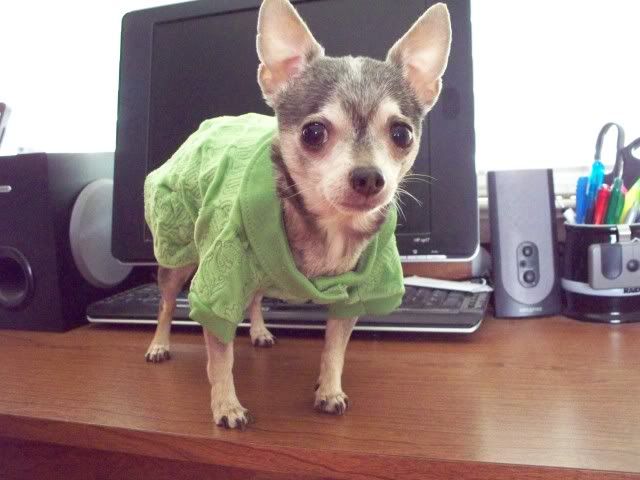 I just wanna say that all of us chiwawas are Equal. I am bigger than some and smaller than others, but I do not think I'm better and Crystal does not think I am better or worse because of my size. Please be aware that this same opinion is prolly shared by your chiwawas too!!
Also, check out this ridiculous picture Crystal made me take. I look really biiiiiiiiiig but really, the scale is too small even for me!