Lori, oh my gosh!!! This little outfit is to die for!!! Thank you so very very much!!! Girl, you are far to generous!!! I'm speechless! You know how much I love Louis Dog!!! It is just beyond beautiful!!! Thank you again! I am in awe of your kindness!!!
Gia sayz: Ms Wori, itz too bigz for Ms. Jadey, so Iz will model itz for you. : )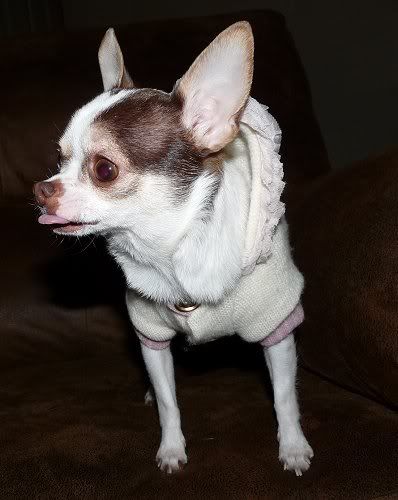 Thanks again, girl!!!