Ok....I debated on whether or not to post these. But then I decided that everyone needs to know the truth. Lacey is not an Angel
Now 90% of the time she can be....but the other 10%...she is not! And we are working on it. But here is proof....
She was sleeping on my daughter and when my daughter tried moving her this is what happened! Obviously Lacey HATES to be disturbed!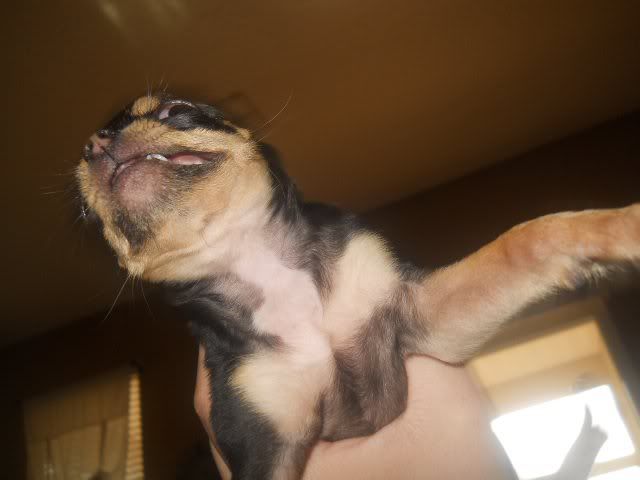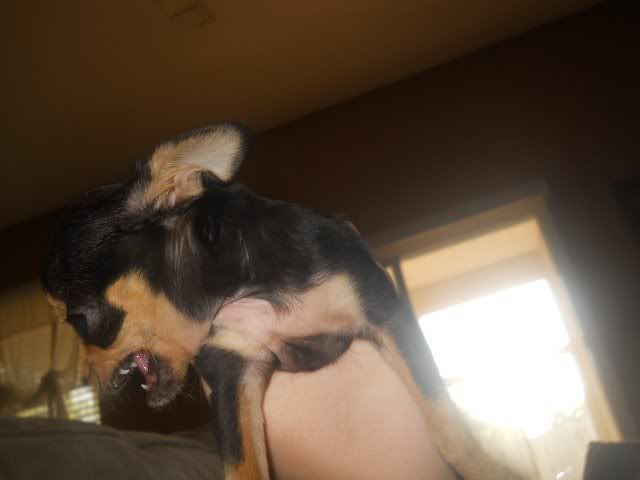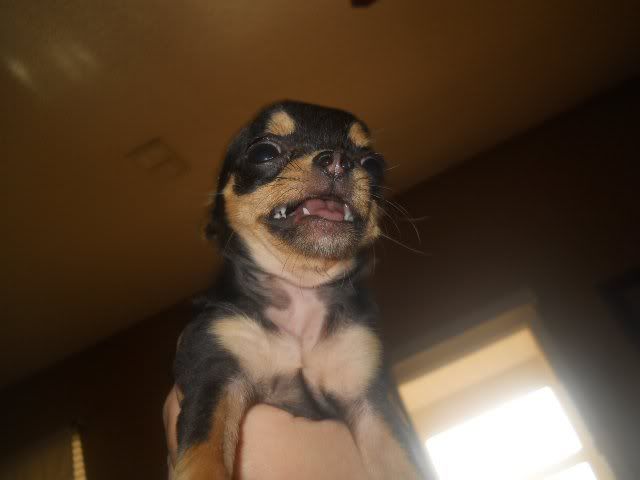 But when she's done having her demon fit.....this is what she looks like