I went shopping for the girls yesterday and they got some new yummy treats, name tags and well I guess this was more for me but a magnet for the car that says I love Chihuahua <3 Yay! lol
The dresses they are wearing are from my Aunt Cindy! She bought these for the girls and I love them! Look so cute!!
Hewwo! I is peekin!!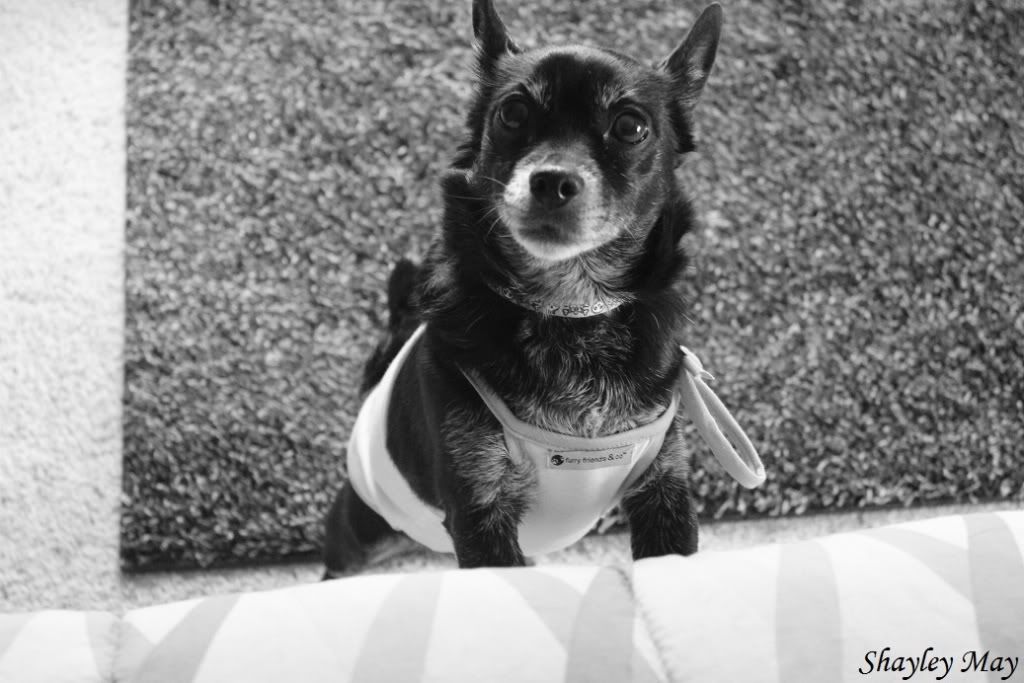 I just gonna tay down hewes inted!!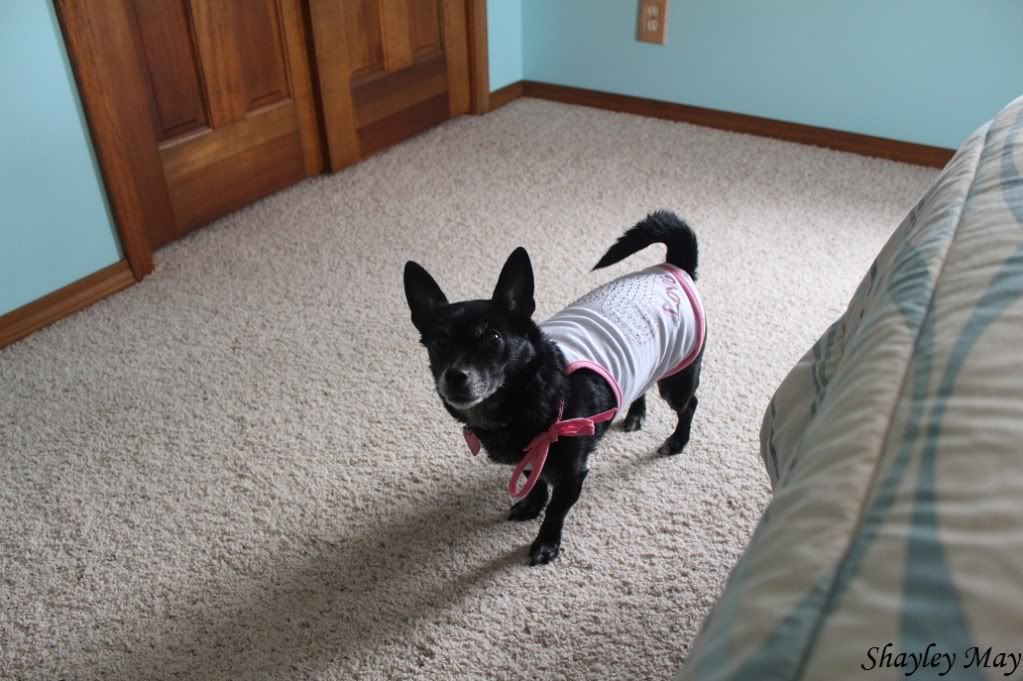 My cute widdle dwess ties on the side in a bow, I wubs it!
I is a poser! I knows I is cute!
Mommy loves the cameras continuous photo snaps so I just don't move lol
My widdle wegs.
I wub dis pic of me!
Ok I wied! Here is a pic of my sisser Kizzie! I guess I wiww wet her be in dis post!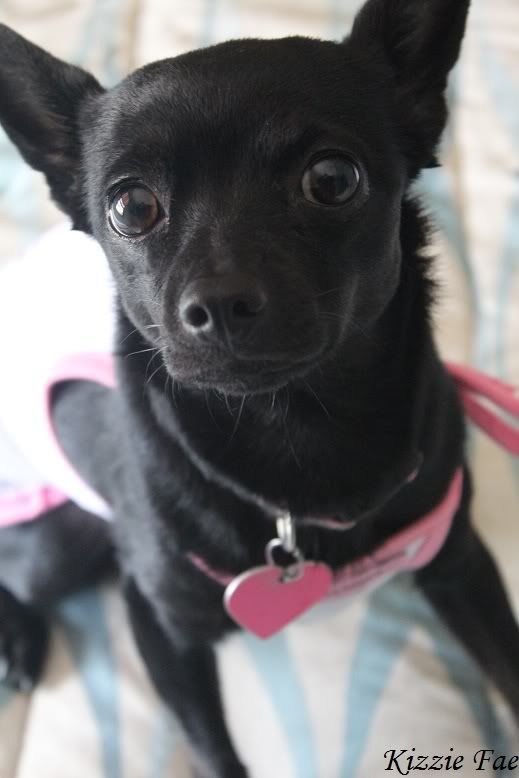 Our name tags
Kizzie is proud!