Pockets went home last Sat (3/26). He is doing excellent so far! He was a surprise for his new "dad" & lets just say he was shocked (in a good way) & fell completely in love with Pockets. I saw a video of his reaction & he just kept saying how beautiful Pockets was & what great friends they were going to be. Made me teary & proud to say the least! Here are a couple photos from his last week with us...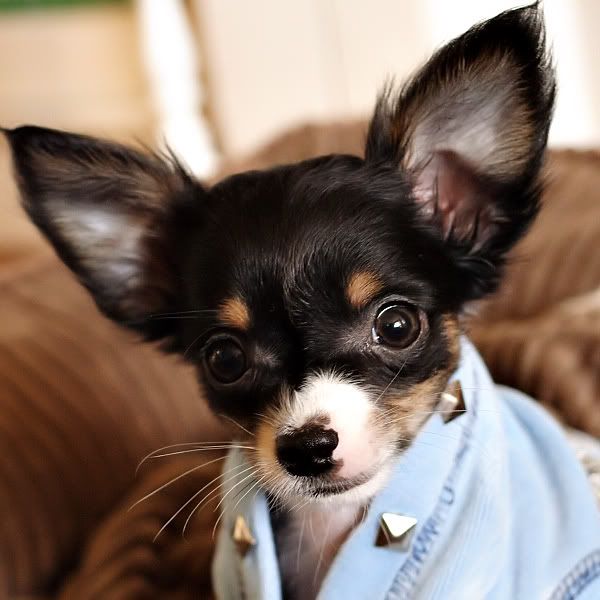 Just a minute before his mum got here to pick him up...
Pockets new "sister" (who came up from college just for his arrival) & the pups. She was in awe of how tiny they were as she said they look so big in pics. hehe
Pockets with his new family (minus dad who was still oblivious at the time I took the pic)....he weighed in at just over 2lbs the day he left at 11wks 2d.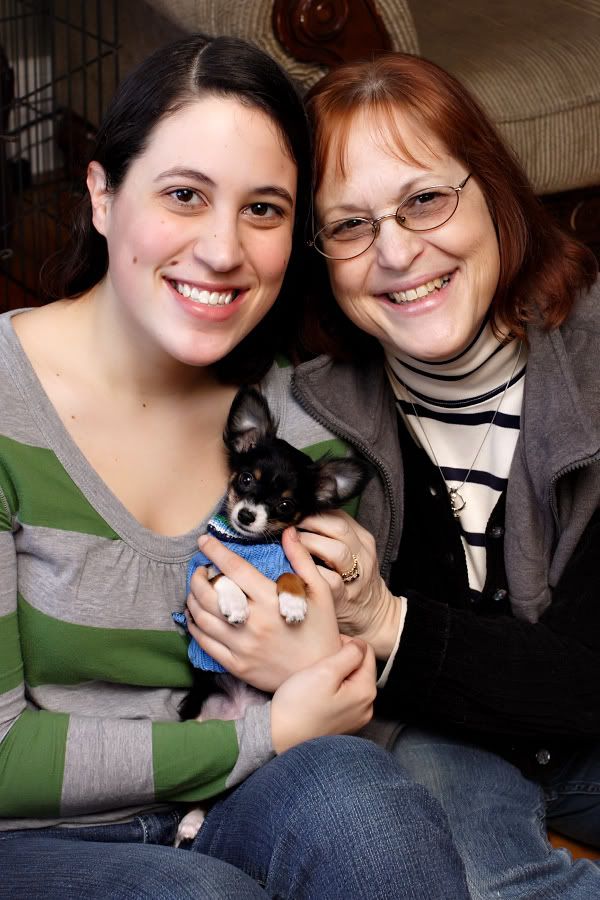 Monte left us last Thurs (3/31). He's doing great at his new home so far. I even got to go visit him on Sat for a few mins because I'd forgotten to give his mum a bag of frozen patties for her puppy pack. I told her it was an excuse to see him so soon. hehe I forgot to snap a pic of him w/his mom when she picked him up...but here are a few pics from his last week here.
I did snap a pic of Montes puppy pack (minus the sweater he was wearing, the frozen patties & paperwork)...
And just before his mum picked him up...all ready to go! He was 2lbs 6oz the morning he left at 12wks.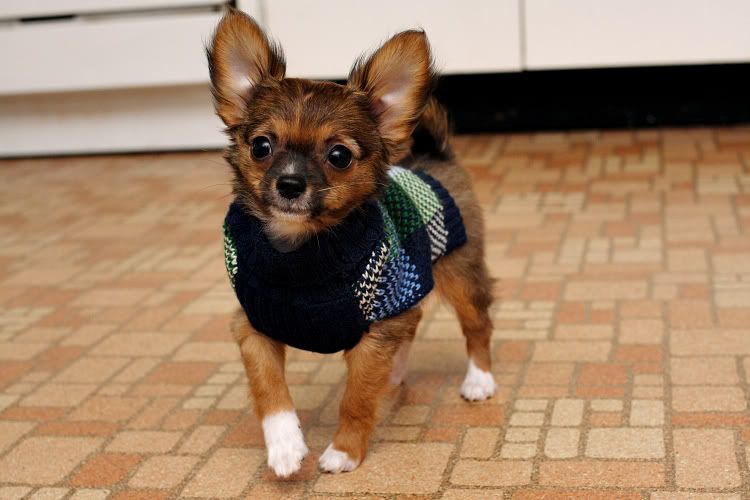 ....and waiting for her he got one last nap in with brudder.....
....more to come....