And I figured I'd post this next in a separate sequence because I thought it was funny. Tango decided to roll ecstatically in a patch of leaves and dried mud and he looked really funny
When he started rolling around, Jazz couldn't figure out what he was doing!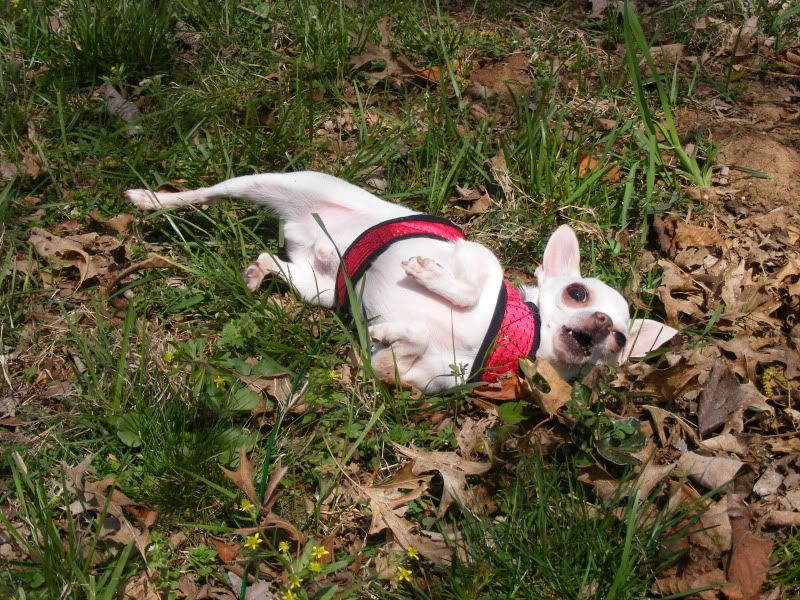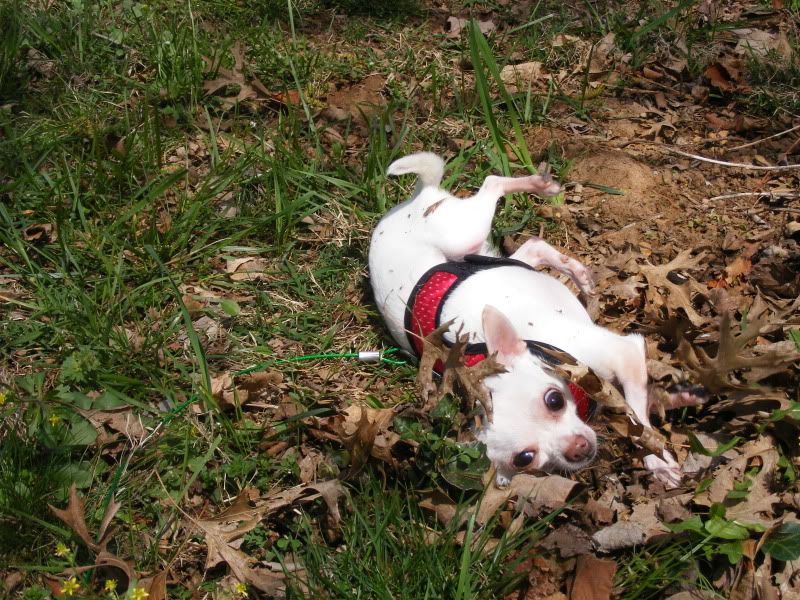 And here he is, all done, bits of leaves sticking to him, one ear crunched up, too funny!