Just a timeline of my puppy Aldo from when we got him (December) to now. He's around 7 1/2 mos. old.
He kept wanting to go in the box, so we kept a towel in there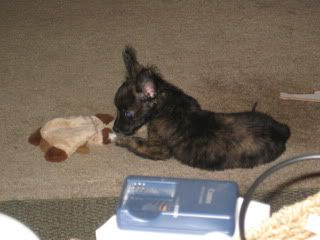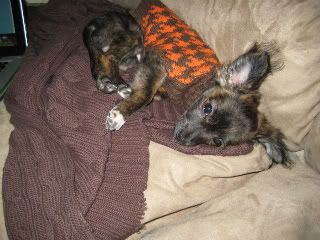 Hearing something while laying with my boyfriend
My personal favorite
I wanted to share these because I know how much I enjoy looking at other chi pics!
__________________
Eddy-chihuahua mix around 15 years old, rescued February 2011
Bear- pomeranian mix around 8 years, rescued October 2010
Aldo(pictured)- chihuahua 7 1/2 months old, purchased December 2010