My girls were sooo spoilt!! They love everything they got
Here`s Pennys Pics....
hmmm whats in here mummmyyy!
Im excited to see whats here!!
Hey Lola! give me a hand!
I just cant wait any longer!!! the head is goinnng in!!
You can have that 1 Lola i dont mind sharing!
Look at all my gifts!!
Wow!!! im spoilt!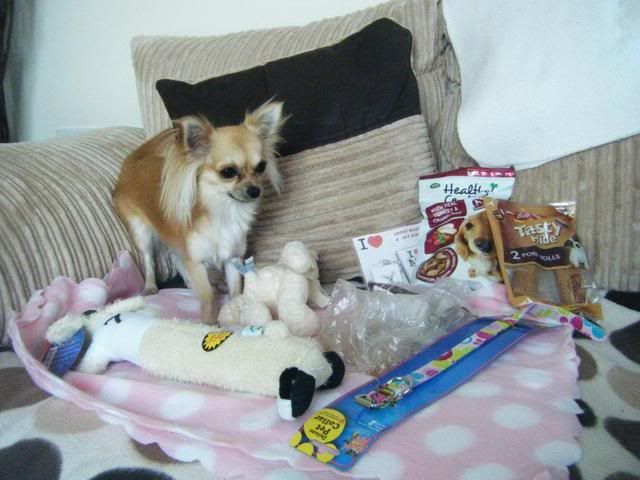 OOOOhh whats this!!
Teddy bears are the best to shake and chuck about
Thank you Natti and Maisie for my great gifts
x