I had the day off so my son and I took Bella to a new Dog Park and it was beautiful! Not many dogs were there. She had the smaller dogs area to herself and she loved it!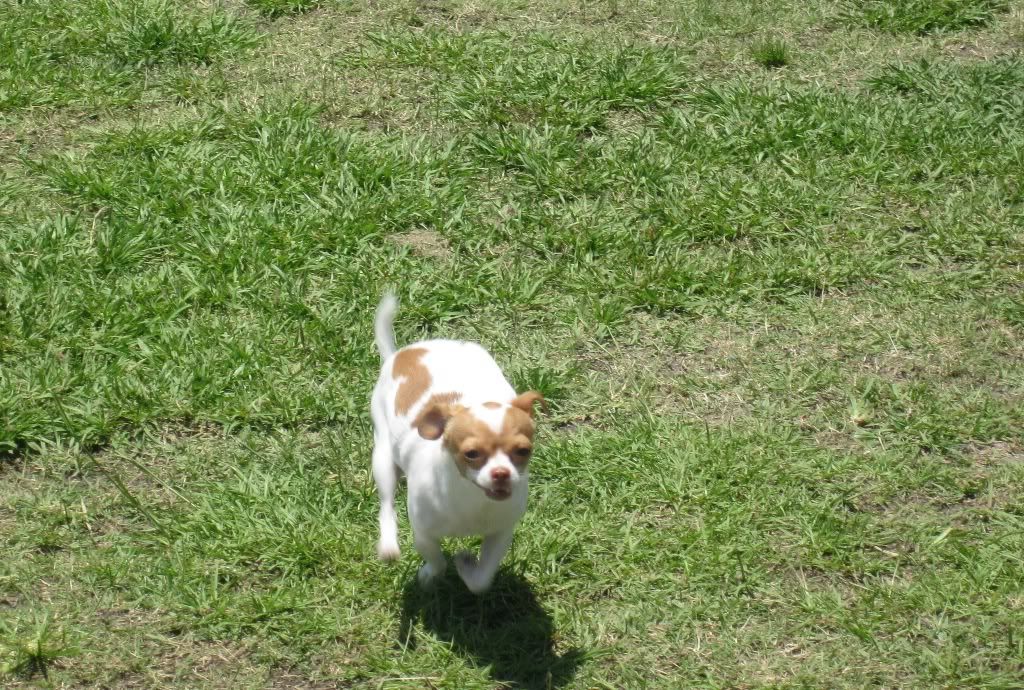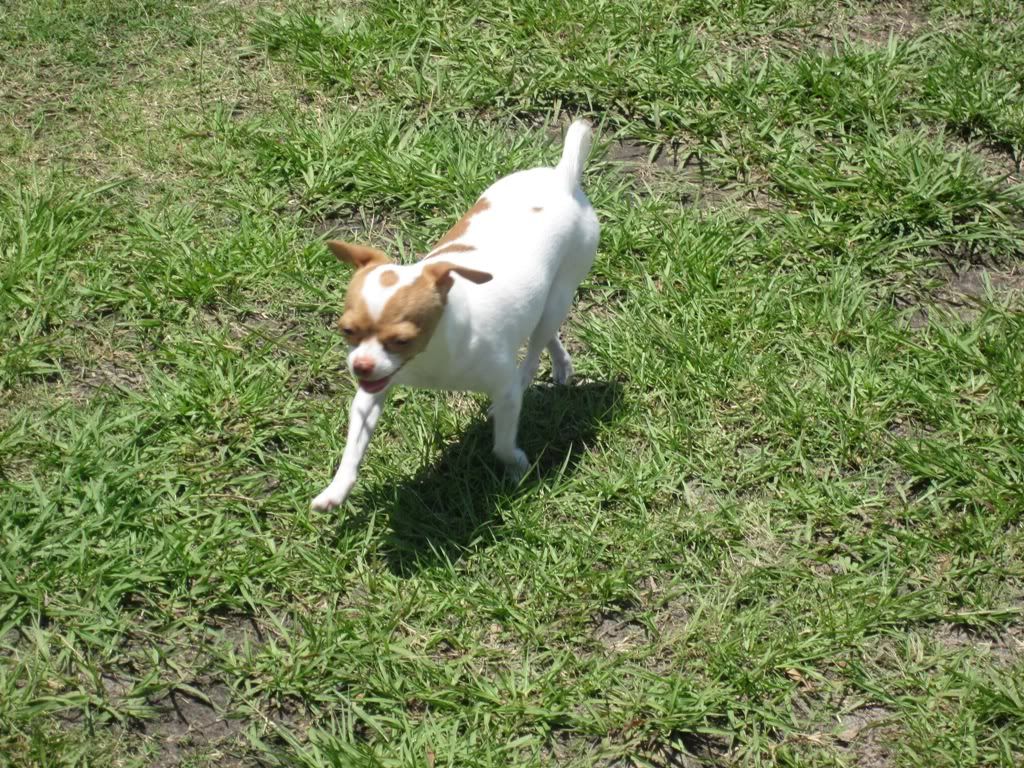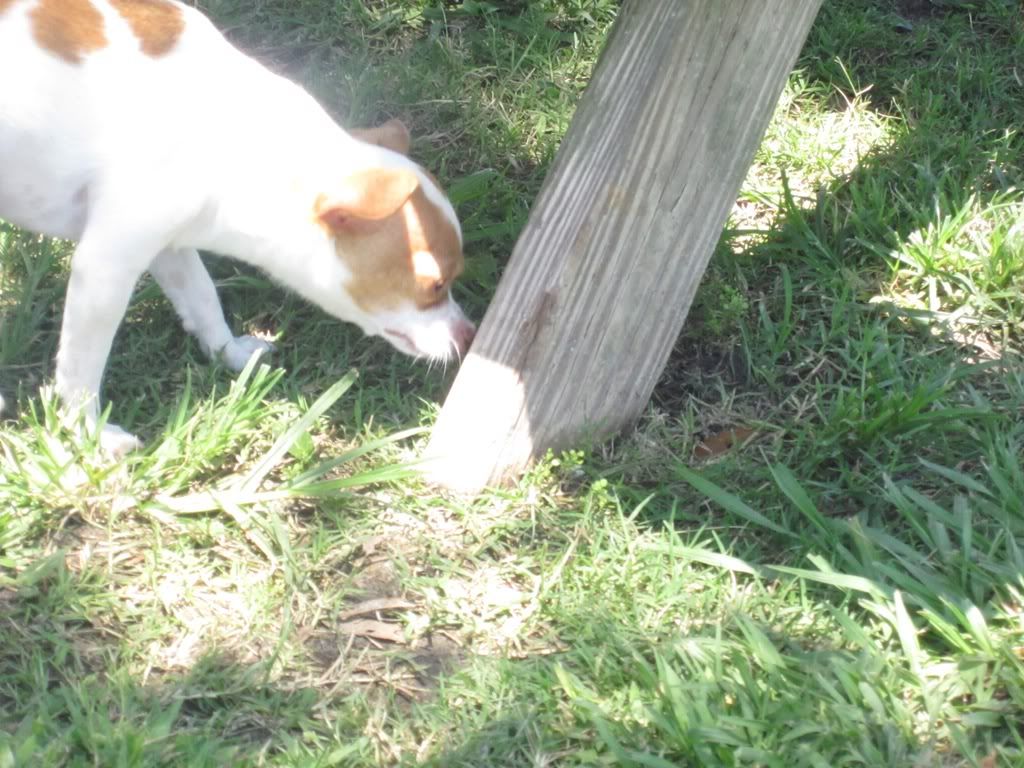 SHE NOTICES THE BIGGER DOGGIES...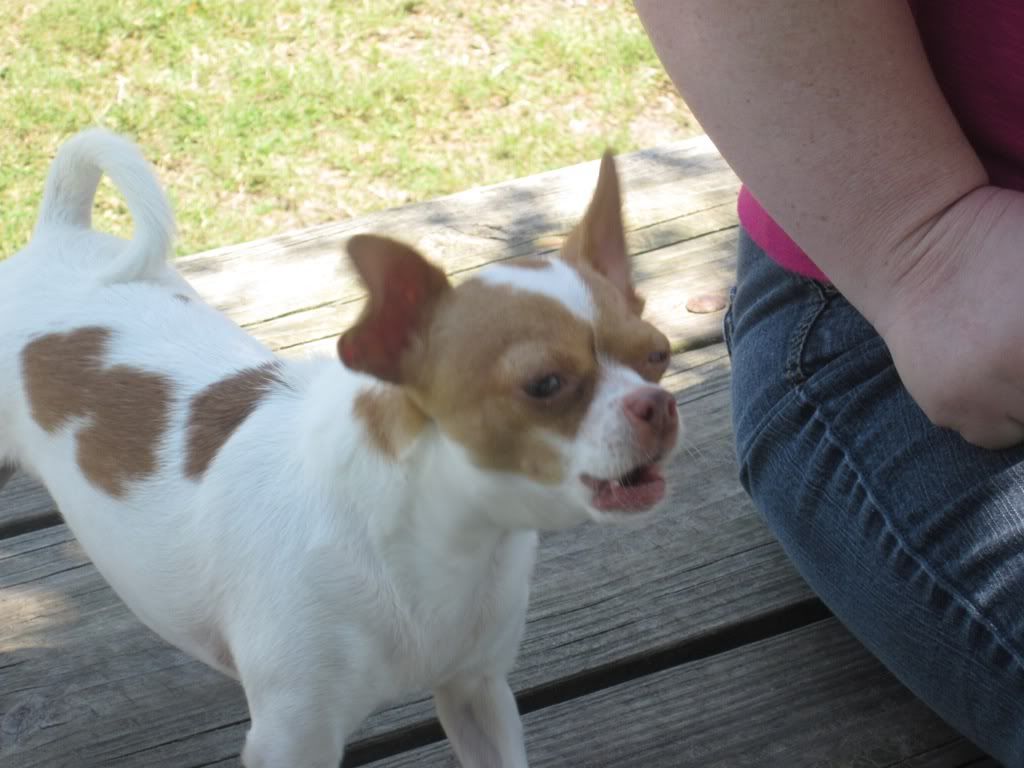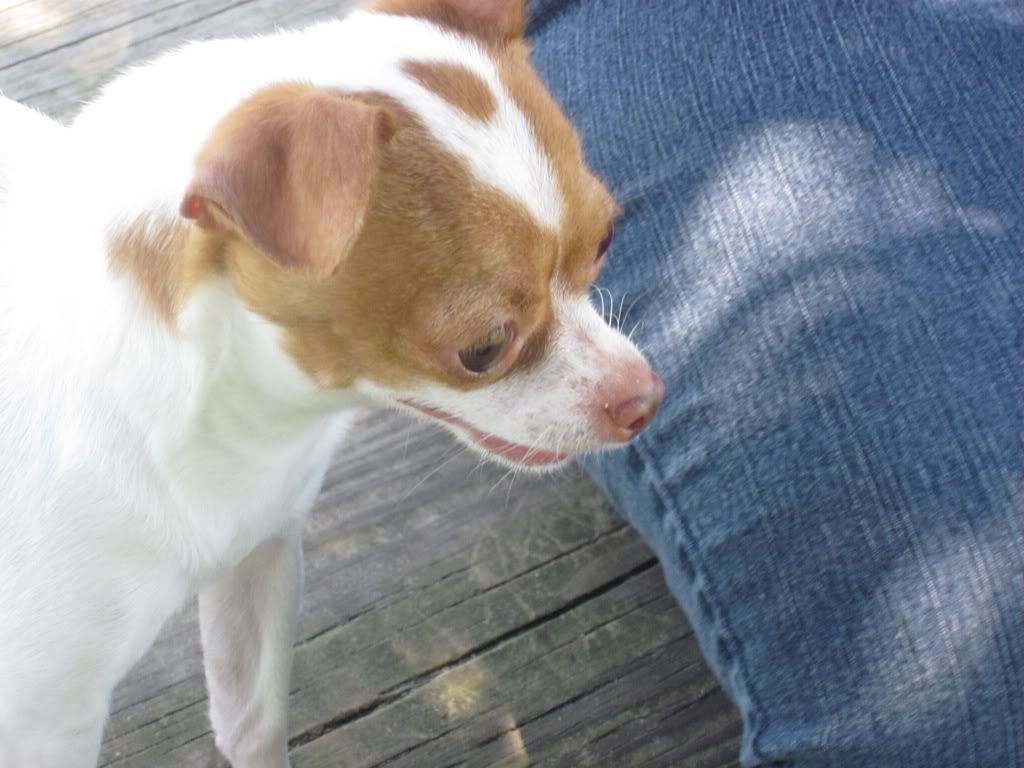 I HAD TO ZOOM IN ON THIS FACE...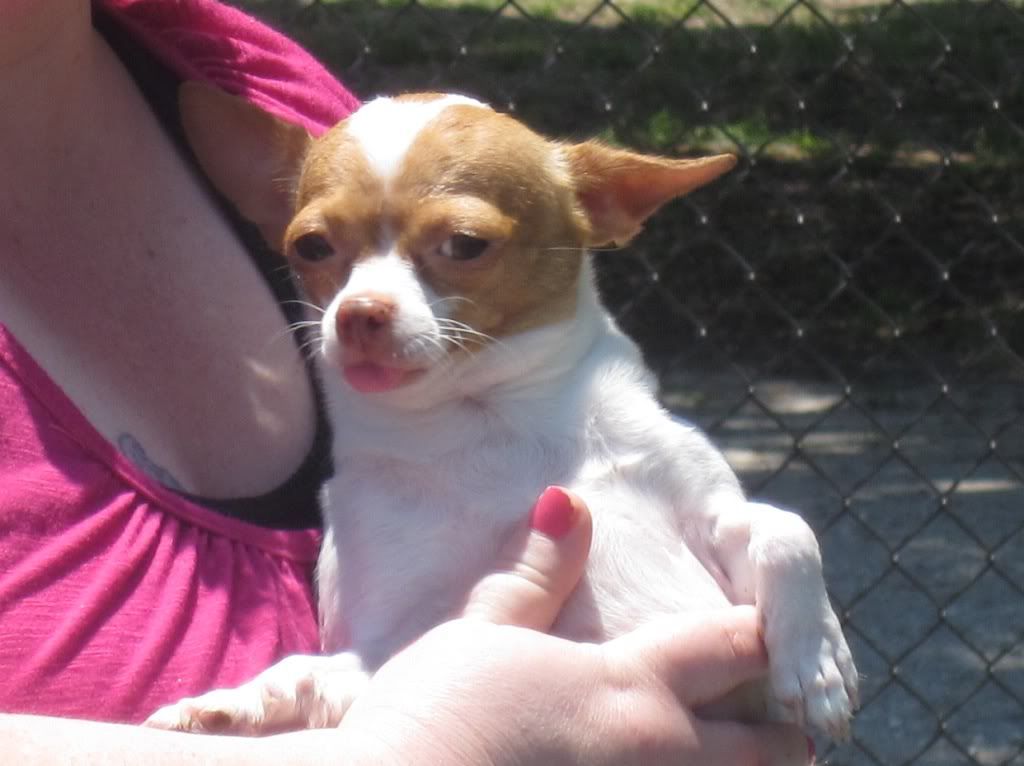 MORE TO COME...