Hi everyone, my name is Vicki and this is my first ever chihuahua Petrie. He is absolutely adorable. He is a long haired chihuahua and only three months old. Second day of having him, I took him outside to play in the grass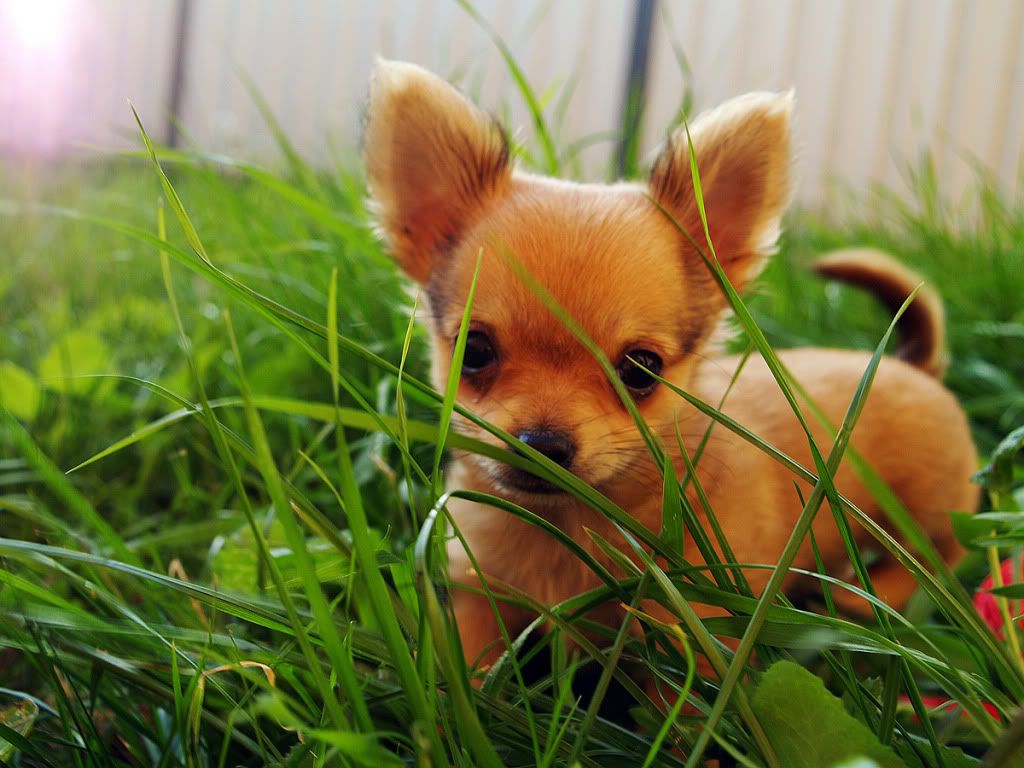 He thought it was the best thing ever, sun baking and rolling around. Trying to eat some strange looking bugs but failing haha.
Here are some photos I managed to snap of him, he looks as though he is posing. :P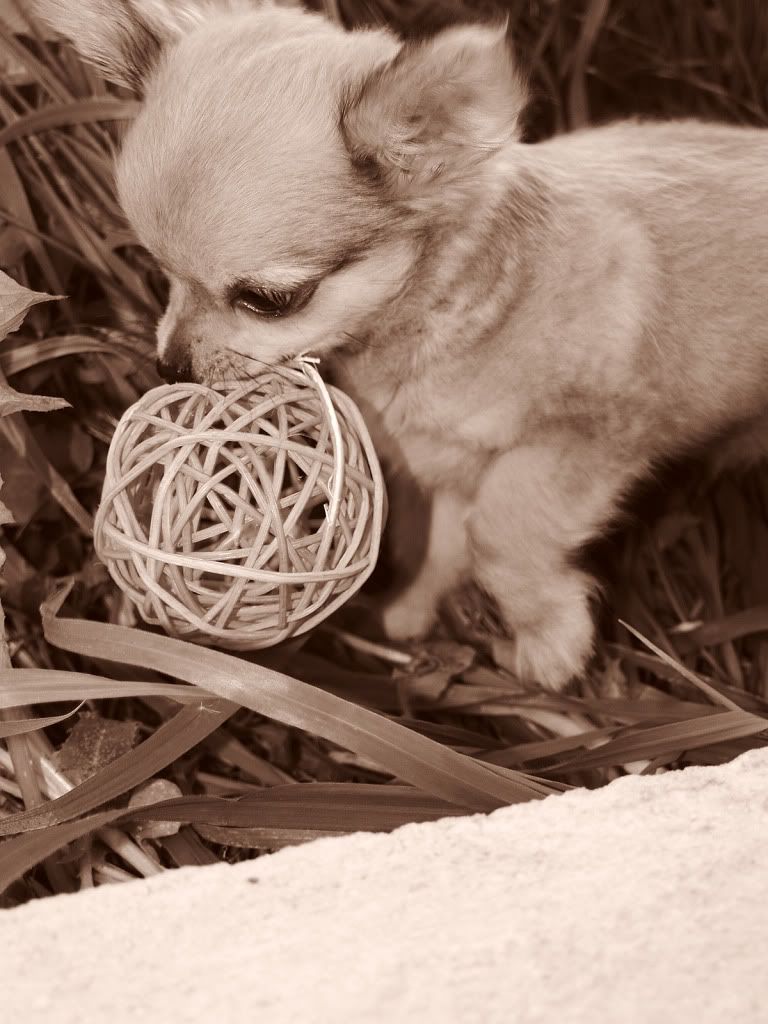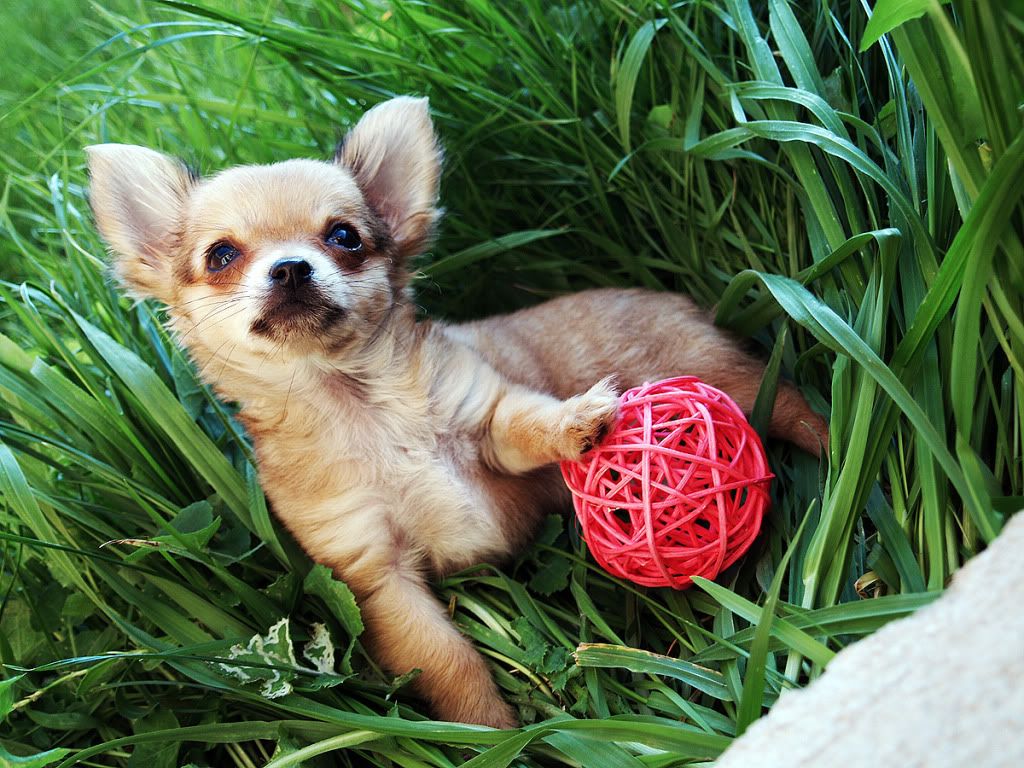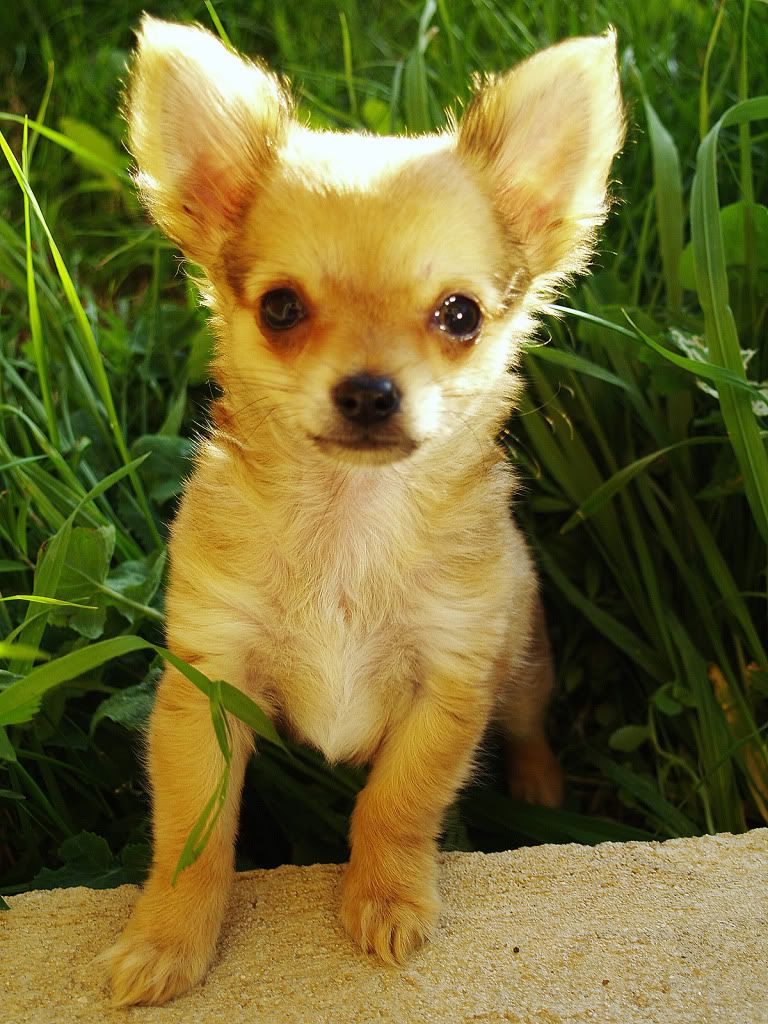 Hope you like!