My sister was over today, and I was able to catch a video of my girls being their crazy selves with her.. lol. Ya gotta love them! Izzie is attacking my sister's hair, and Bella is doing something she does a lot with people she loves a lot, mostly my DH, me, and my sister. She rubs her face all over yours.. lol. Kinda like her version of a hug or something. The extra Chi in there is Jasper, my sister's 2/3 year old rescue pup.
And some pics of the new lamb trachea we got for them, first time trying them and they LOVED them!
Izzie-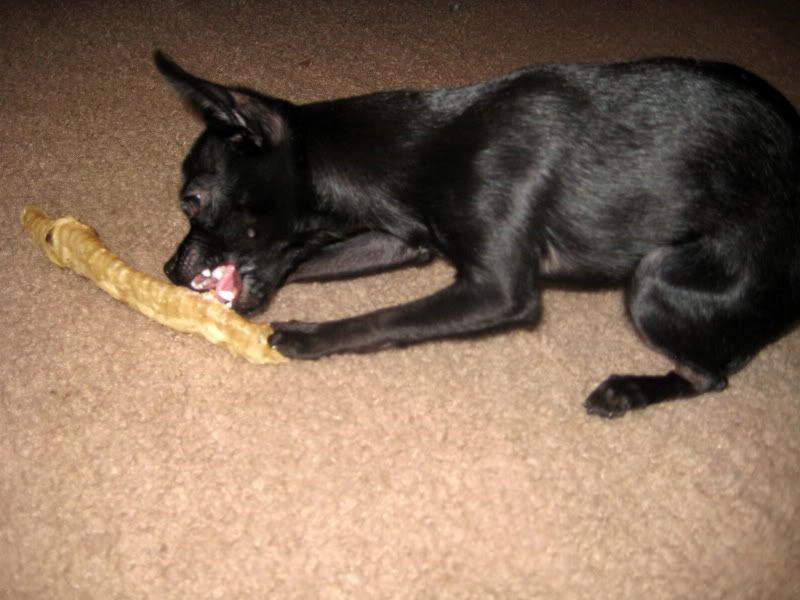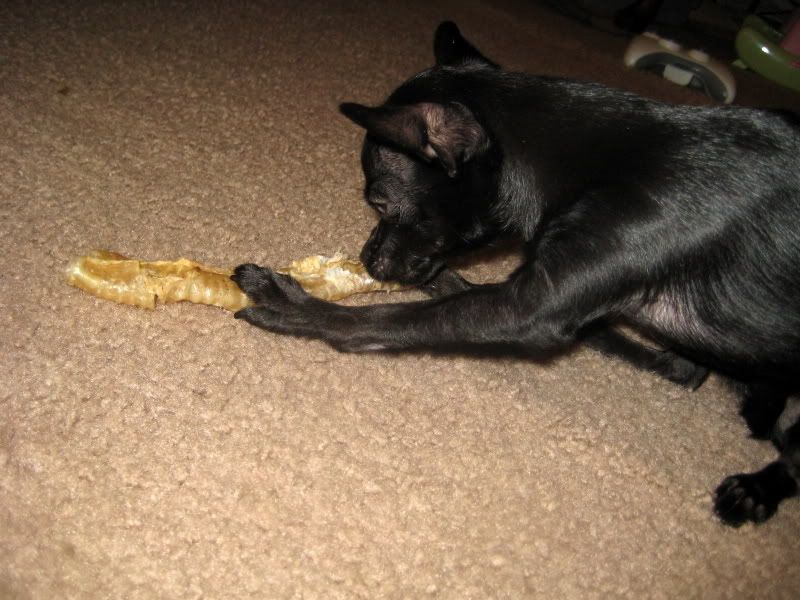 Bella-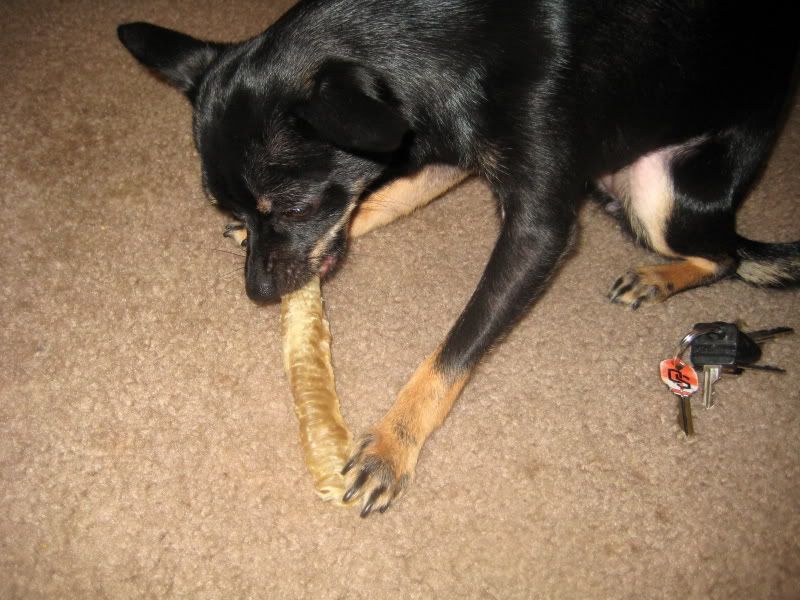 And some random pics from this past week-
They were looking at some instruction workers..
Morning pic with Bella..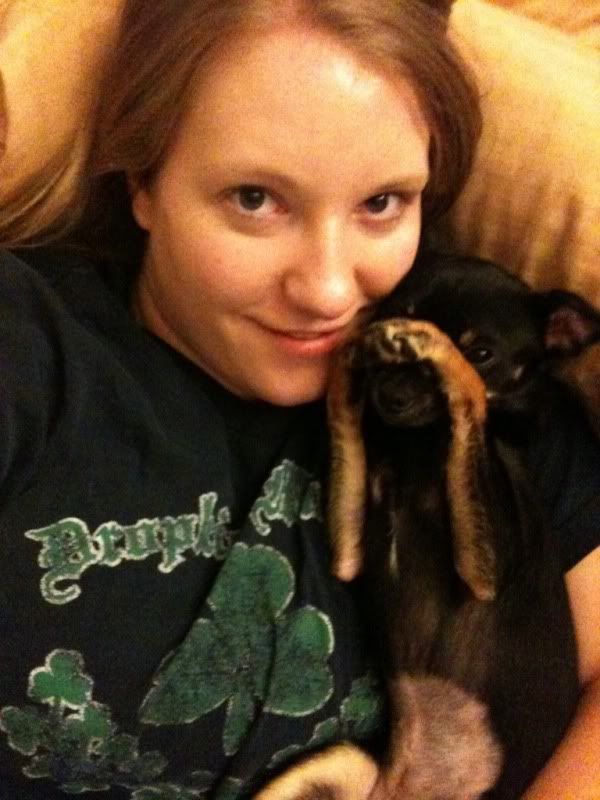 New outfits!