Our house guest was asking to see some pictures of Lacey when we first got her. It was shocking to me to go back and see how she was. Even though I knew she was in poor shape when I got her....it still amazes me how she has improved and changed!! So I thought it would be fun to repost some of the early pictures and then a couple from today
When she came to us....she was diagnosed with Demodex mange. Because she was so small...1lb 3oz at 14 weeks....vet was not able to do anything (thank goodness). Thanks to all the knowledgable and caring people here....I was informed that the RAW diet was best to treat her. She has done amazing on it and continues to do so.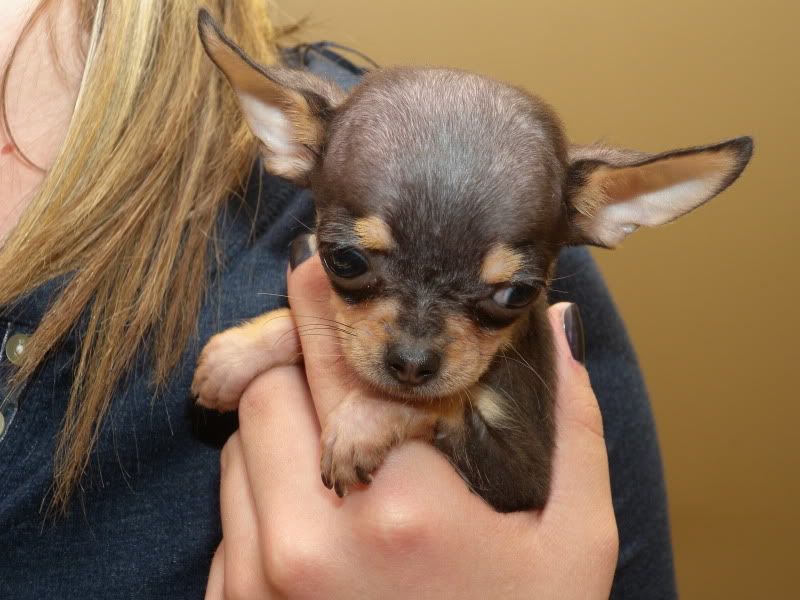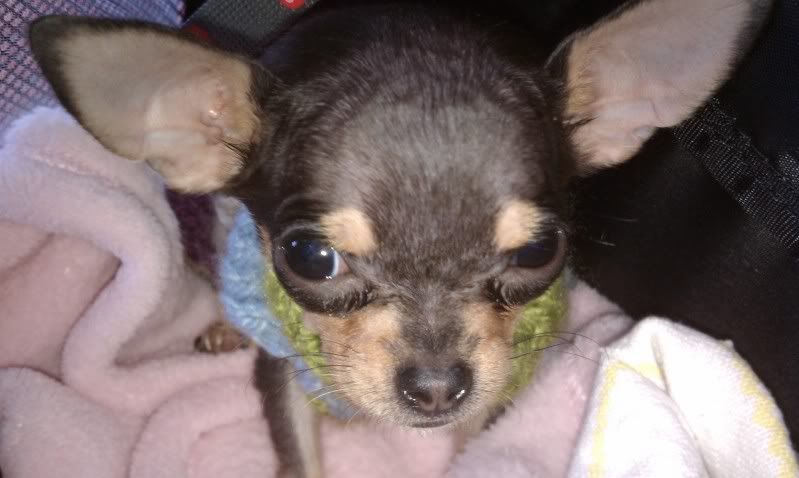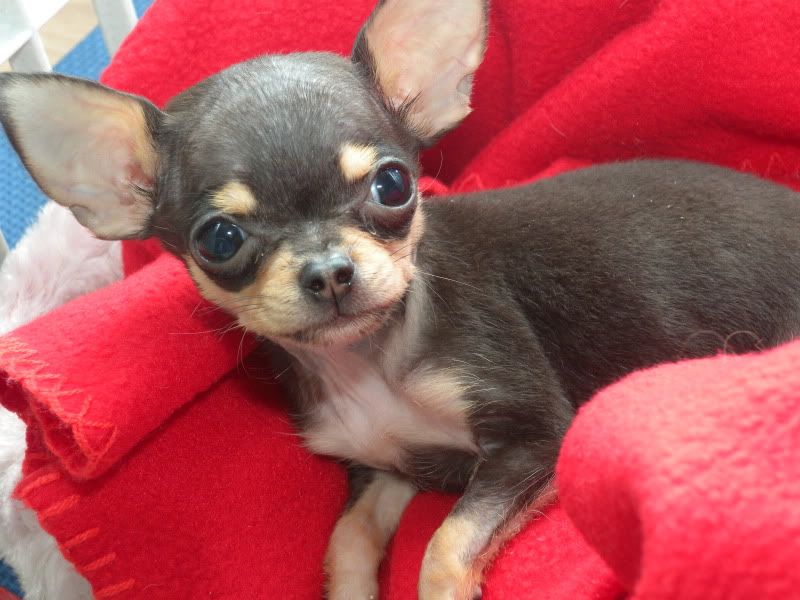 TODAY!!! At 9 mos....her weight fluctuates between 2lbs 5 oz ---> 2lbs 8 oz.