Ever so often I get tired of looking at the same pattern on her playpen, and I buy a new one.
I found this one, and the pattern was to cute to pass up!! It has lady bugs and butterflies on it, in Pink and Browns.
Lexie had to be the first to inspect it.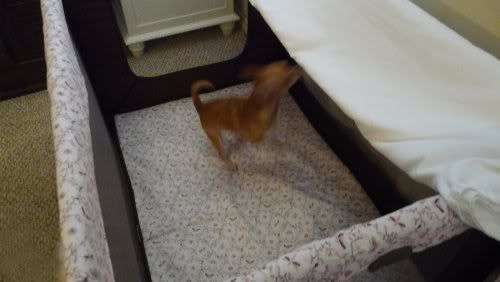 Ignore the white sheet on top. I cover the top at night so Jade doesn't get the cold draft. Guess I shoulda' took it off for the pics.
Pattern up close.