Hey ebrebody, wook at my new top! Tank you, Tweesa!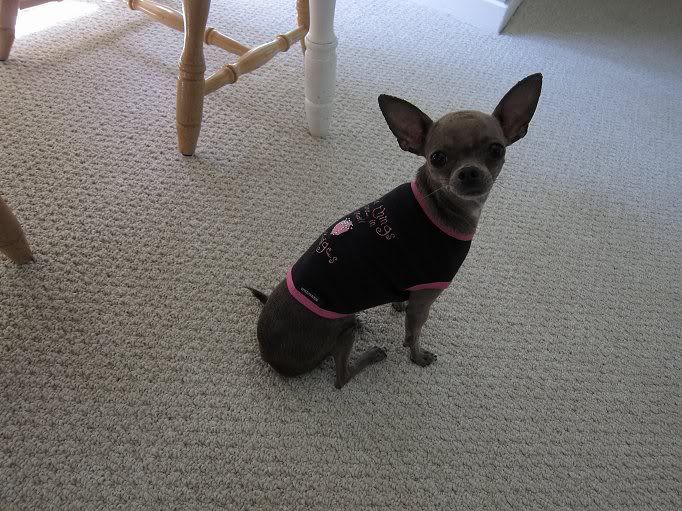 I had to bribe them with treats to get a decent pic.
Stop teasing us!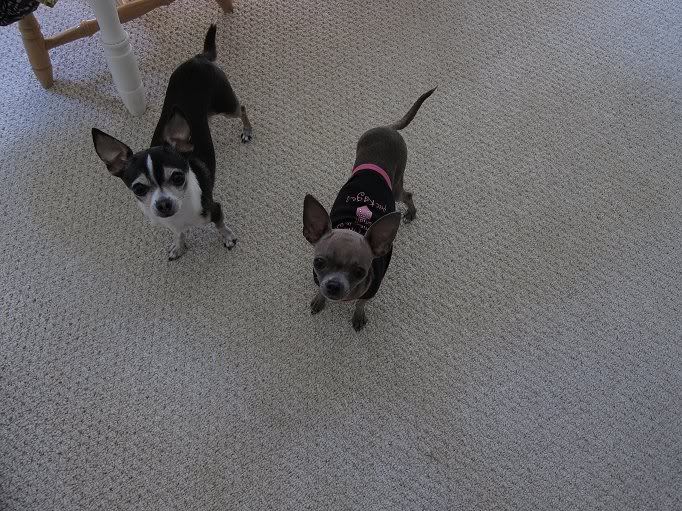 I had to sneak up on her sunning to get a decent pic of the back. lol.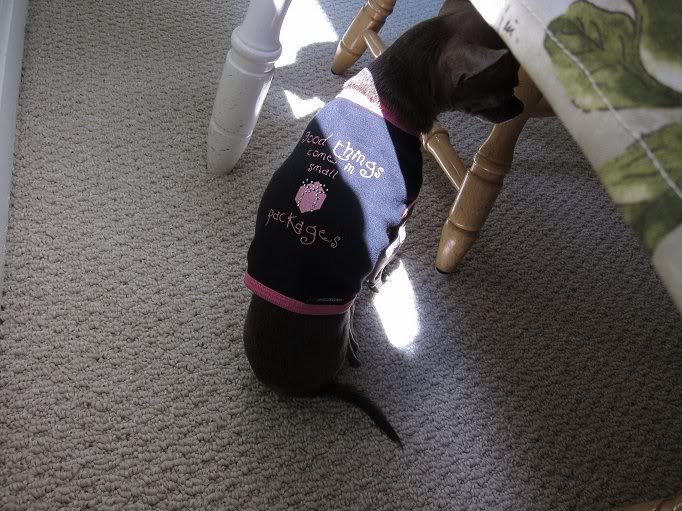 Dis is my new hoodie.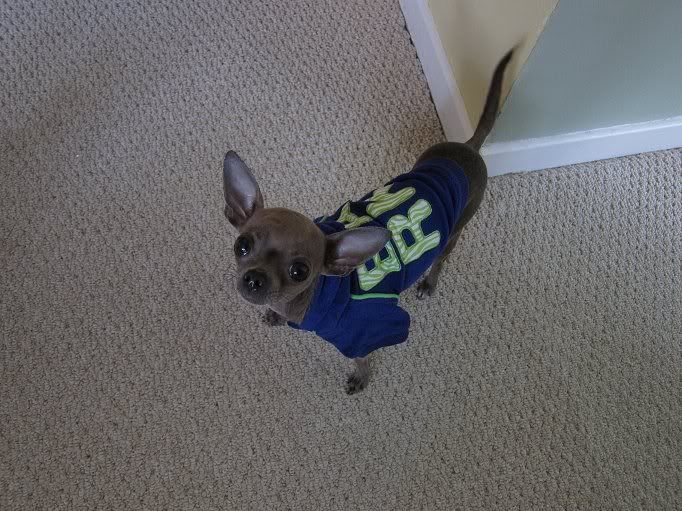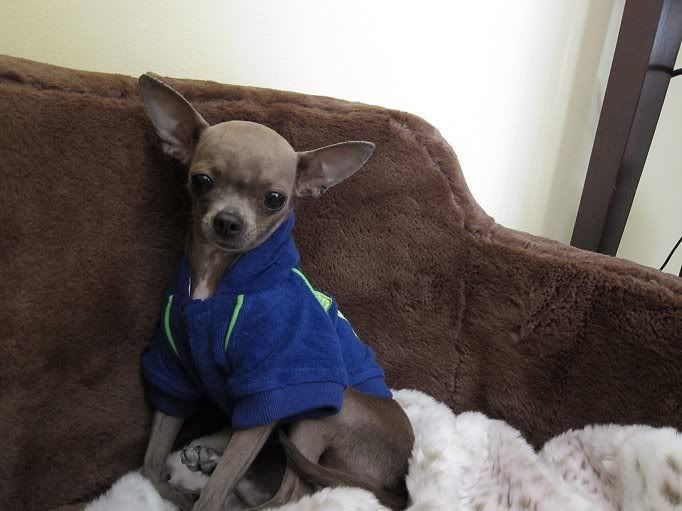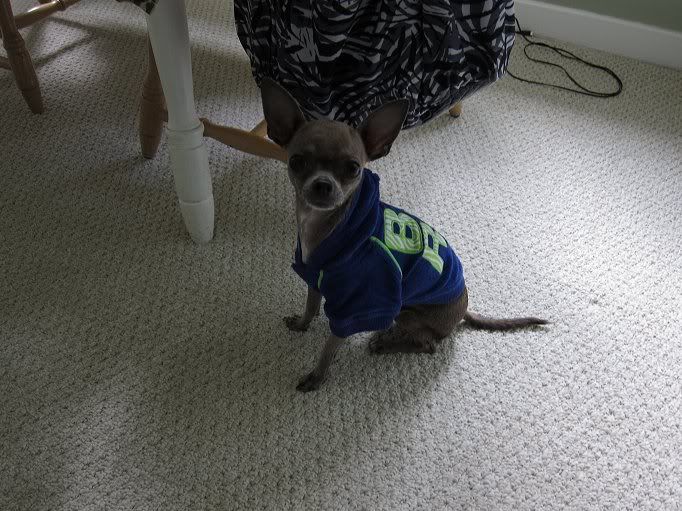 And a couple of random pics of them hanging out with me at the office.
ok serwously throw my ball or sumthin, Mom.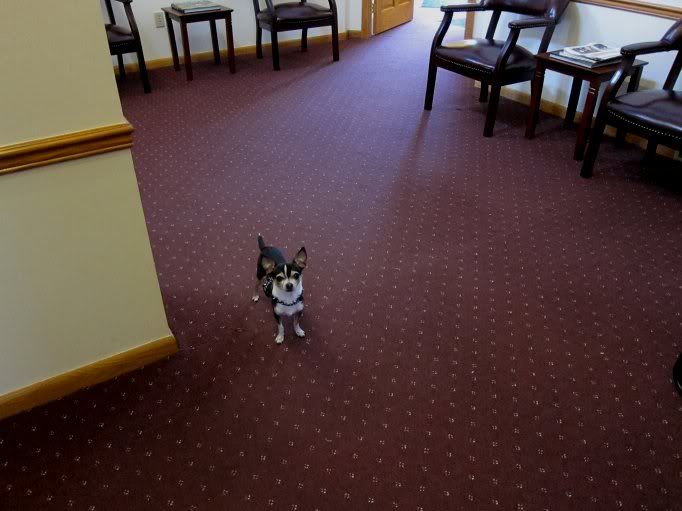 All dis space and no snacks or tweats anywheres.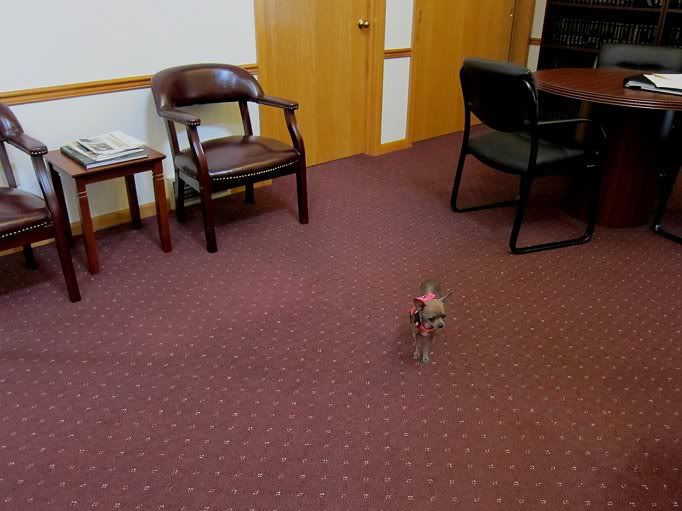 Thanks again for the cute tops, T! I love them. They are so cute!