Mom say to me I been good girl and auntie Bwandi send me stuff to eat, wear, and chew on!
Mom say to be I'm da number 1 chee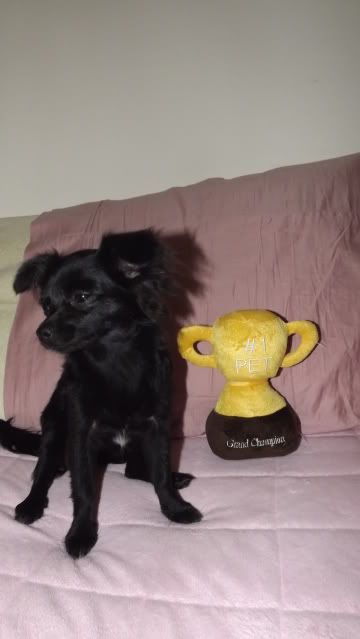 I share my twophy wif Britney, my faborite big sis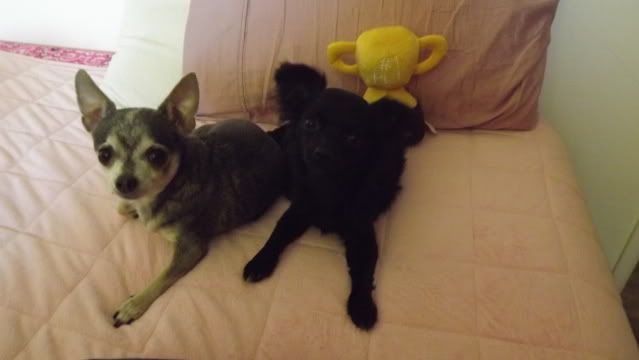 I chew da toys and you can habs the treats Britney!
(Getting sympathy licks from Britney...Baylee HATES clothes)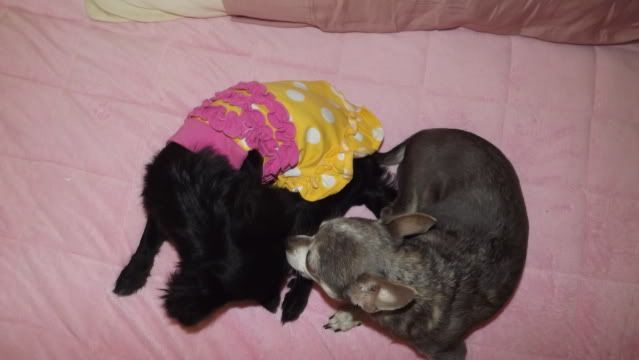 Deez Mom's giffs from auntie Bwandi
A dress AAAANNNNDDD a clip, on da agony!!!
I not happy!!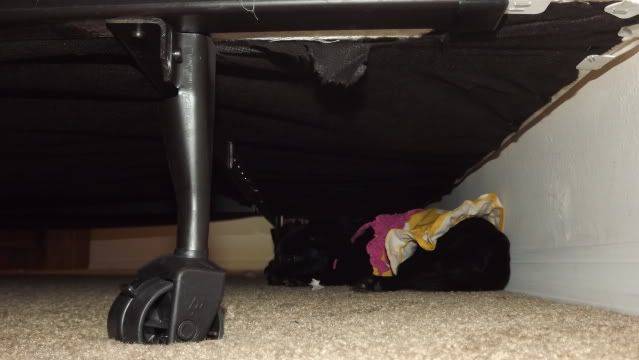 I jus want to sleep and maybe dis dress be gone when i open my eyes
Thanks again for everything Brandi!!!