As promised, here are some pics of the three babies that Lizzie had on Friday, almost a week early. Mom and babies are doing well.
First born was a girl, we named her Roxanne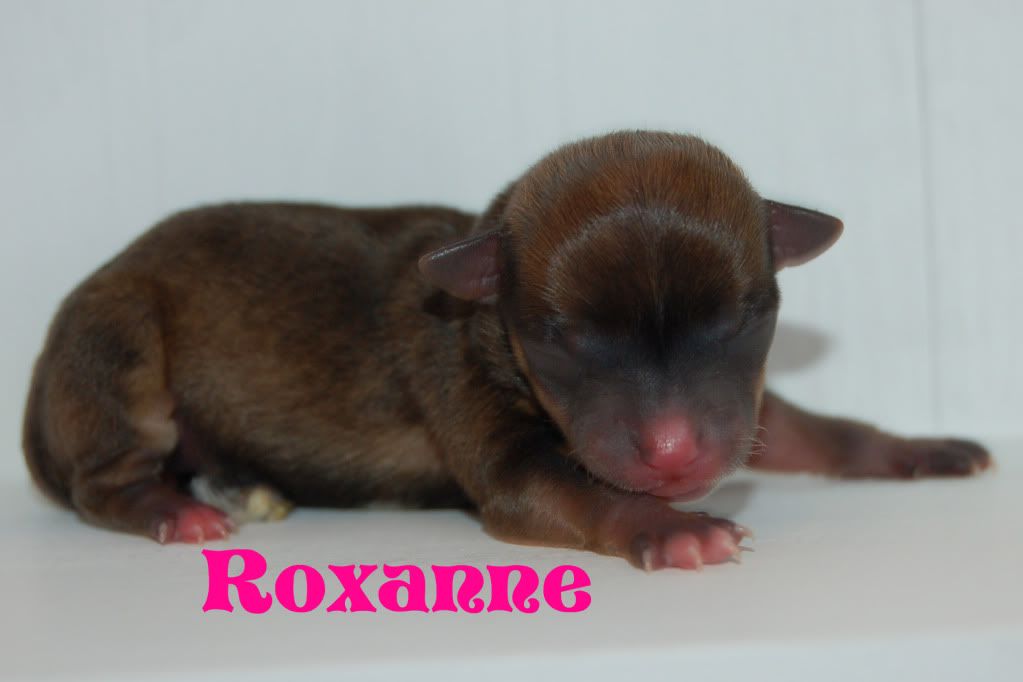 Second born was a boy, we named him Rocky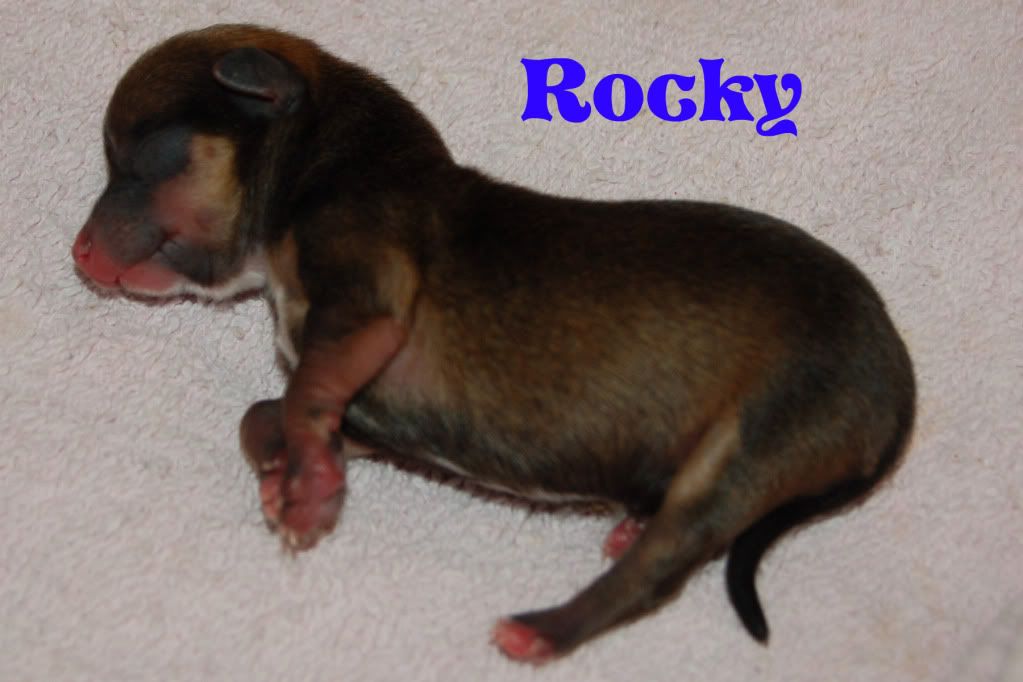 And Last born was another little girl, we named Patty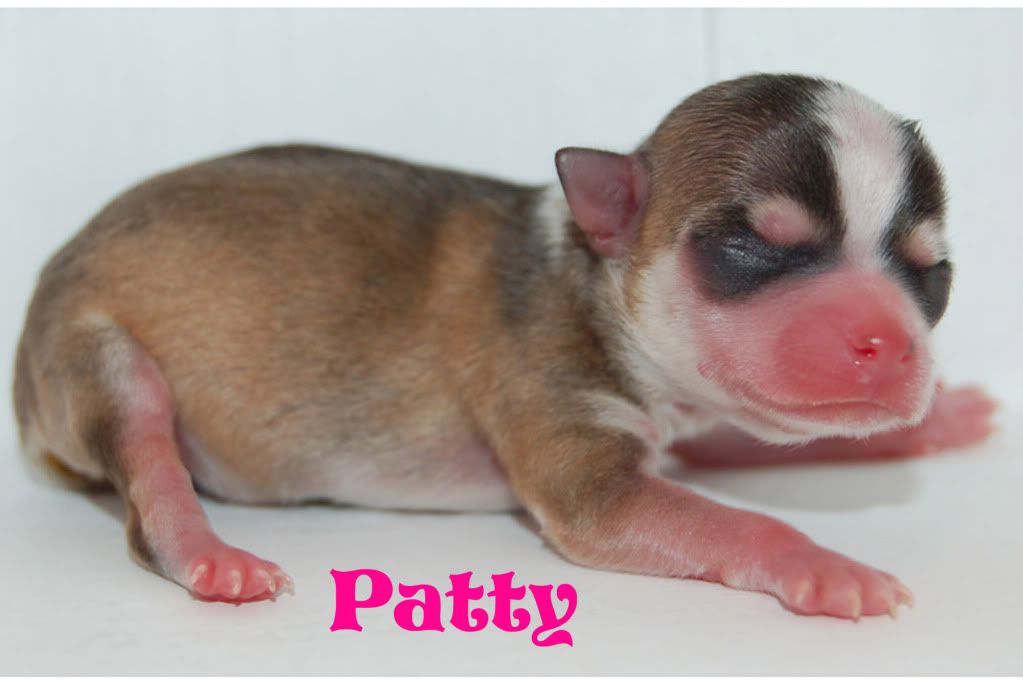 I keep getting asked what they will look like when they are grown, and I tell people that you just never can tell. Mom is a fawn colored long coat who was born blue, and Dad is a brown smooth coat who was born light fawn. I created these pics to show them as pups and now full grown.