We were at the river yesterday and I got a really cute pic of Izzie sunbathing on her snuggle sack..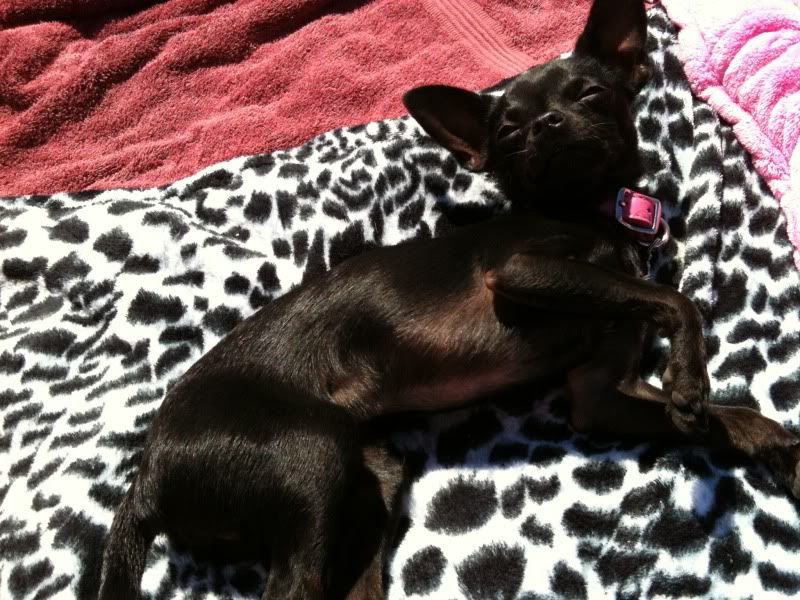 She is 9.5 months now at still 3.6 lbs..
Here is Bella a couple months ago at the same river, but I didn't get a good pic of her this time.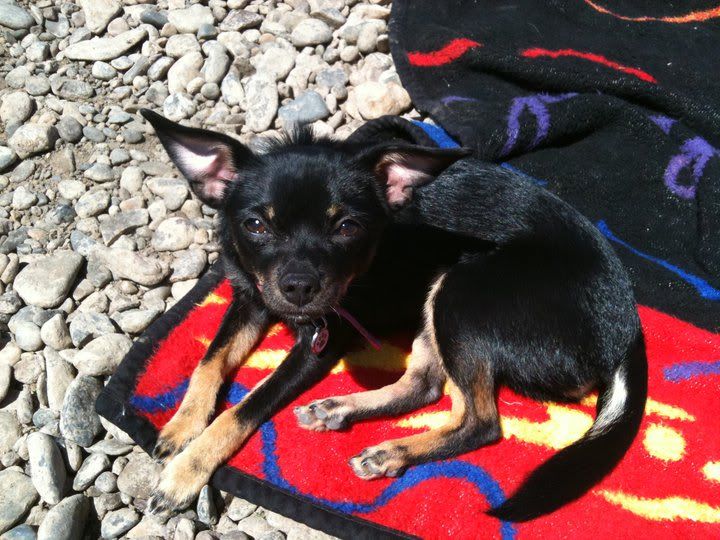 She is 7 lbs now!