This morning we got out presents from tulula's mum
Thank you so much everything is so lovely and the little dress fits her perfectly!!
she loves her treats and toys and the blanket is adorable!!
ohh what is this??
a lot of presents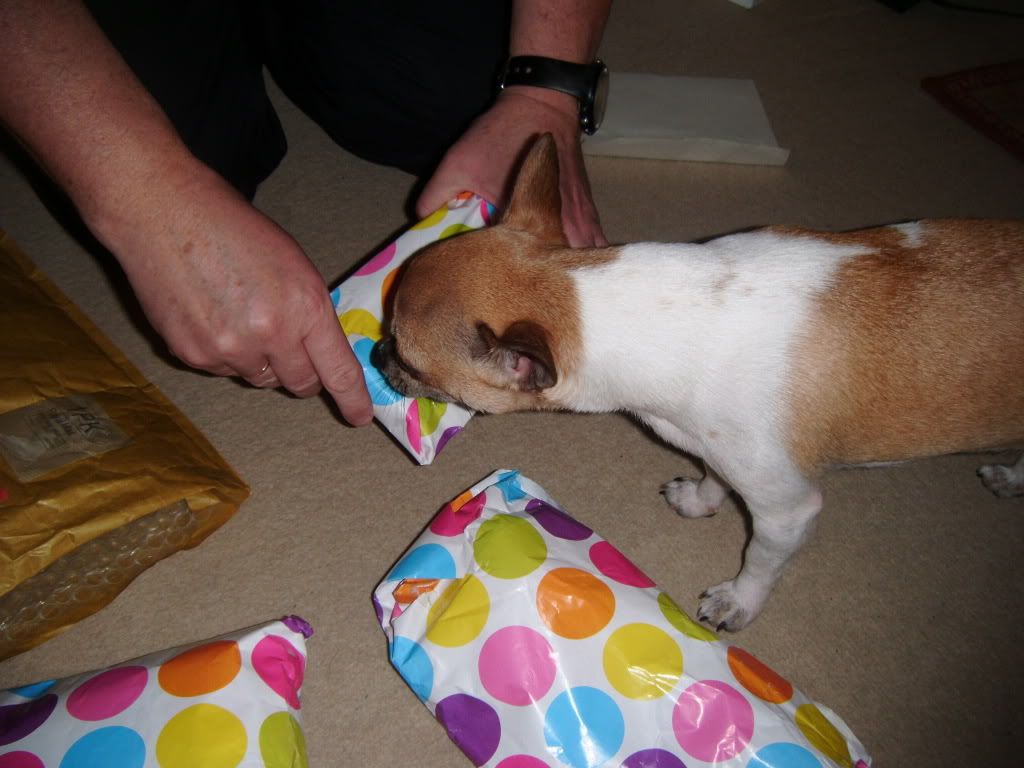 yummy treats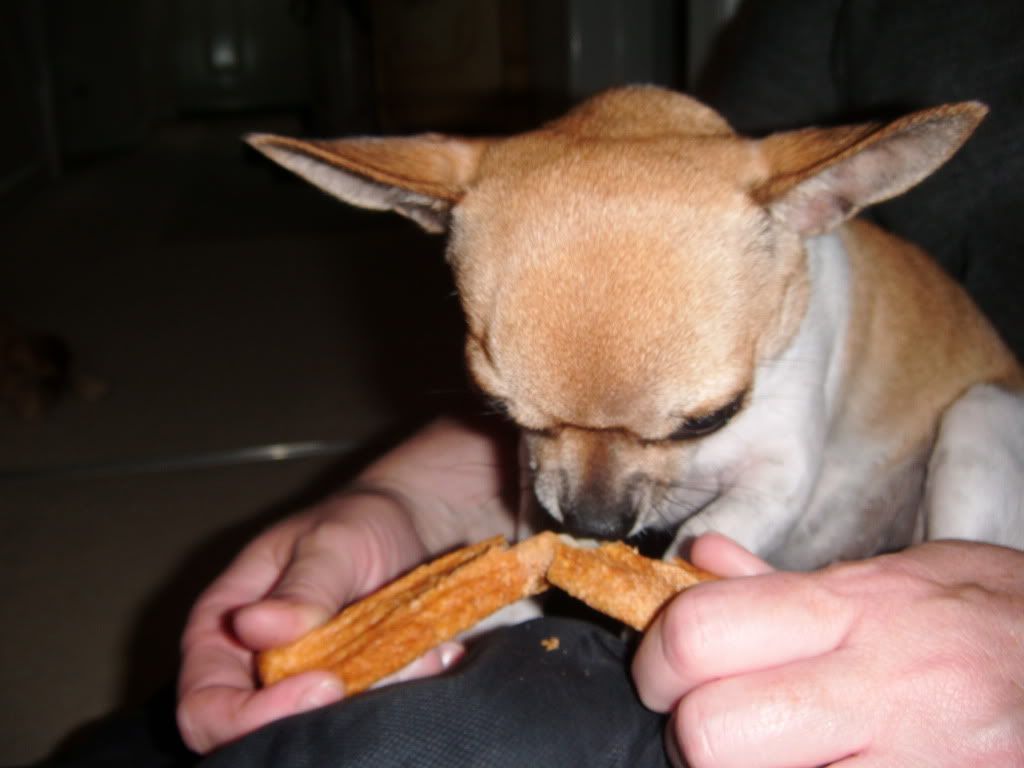 Ginger wants some treats to
a plush toy!!
the cute dress