I made a snuggle sack for finn today. Wish it would've taken longer to keep me busy though.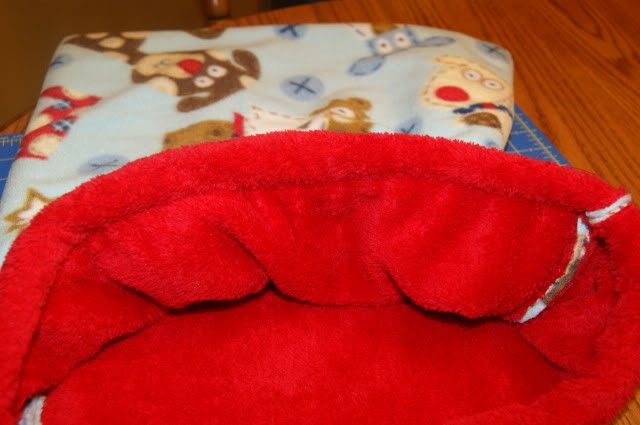 here are some pics of the harness i made to match my sling carrier i made for him as well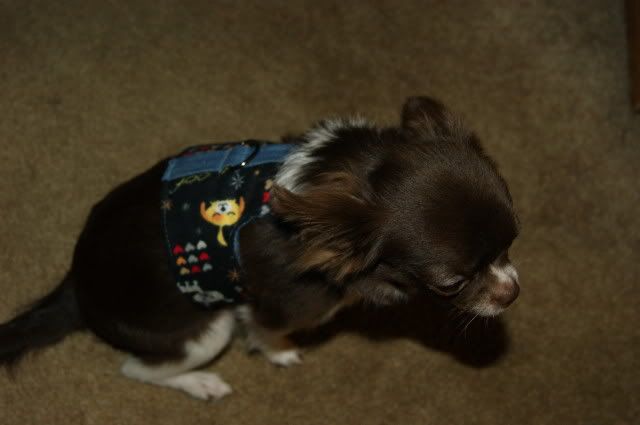 He got in lucy's bed and tried to "rub" it off haha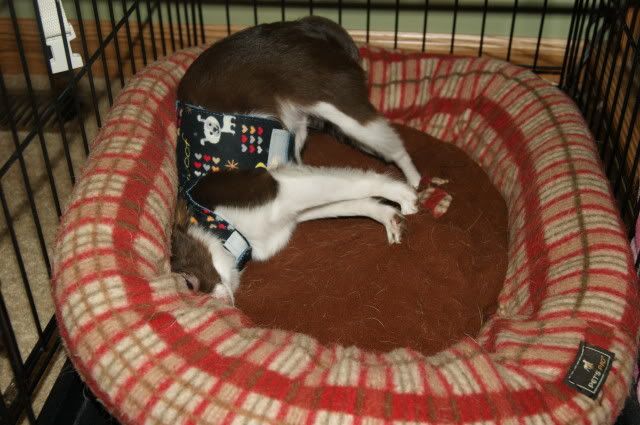 Can't wait till i can pick my little love bug up!!!