I don't know if I've posted an actual update in quite a long time. I can't remember how much I've posted about so I apologize in advance if I'm repeating myself at all. All of this info has been on FB too so if you're on my Chi FB...chances are this is old news! haha
First of all...I had been looking to add another Chi to show along with Lulu. I had a couple I was deciding on- when I came home one afternoon from work to Lulu limping. Long story short, she had luxating patella in one of her legs. To say it was devastating was an understatement. She had become my little heart doggy yet having so many pet Chi's there was just no way I could keep her knowing I still wanted to continue showing. It's difficult for me to express how heart breaking the dicision was but her breeder offered to take her back and we opted to go that route. If I didn't know & trust her breeder 100% no way would I have brought her back. Her breeder has been amazing & it was just as much as a devistation for her as it was for us. She has since found her a wonderful home with someone she has constant contact with & has kept me updated through out the entire process as she knows just how much I love Lulu. Lulu will be spayed & have her knee repaired (paid for by her breeder btw) as soon as she is out of heat as she came in just as she was scheduled to have it done. Anyway....that was an eye opening experience to the whole show/breeding experience.
As all that was happening I found wonderful little girl from a great breeder in MO. She came home at the end of March & is just an over the top puppy...to say the least! She is almost 4mo & I have been training her for show on/off since she got here. But the past week I've been training full force as I also aquired a 4.5 month SC girl that I'm training/showing for a friend. Sooo they begin handling classes this week & are being worked with daily.
If that isn't enough LOL....Maribelle just had a litter of puppies last week. Two girls, two boys. All healthy so far & precious as can be. The stud we used has only ever thrown smooths...so I'm expecting them all to be smooth which is kind of cool. But as long as they're all healthy--that's my main focus.
The rest of my lot is doing great. Not much to report on them I guess which I guess no news is good news!
So that's the update. Now onto pictures....
Matilda & Marley:
Maya sun bathing with Ivy...love this pic! haha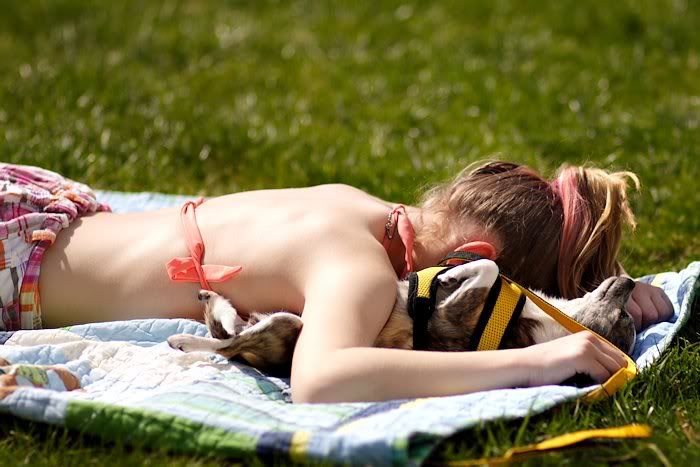 Maxie in one of our new pEi Pods: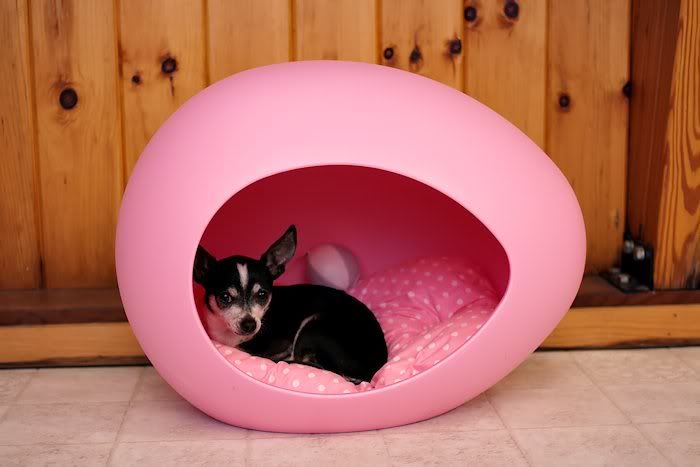 Milo chewing his bully: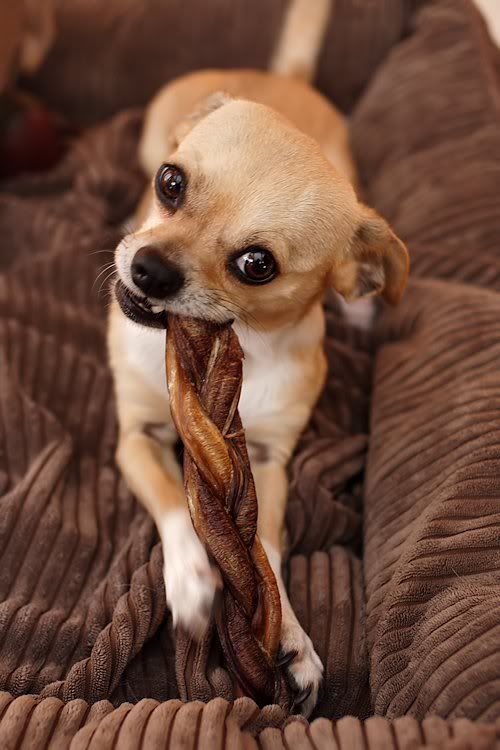 Evie (my black tri LC) & Shasta (my friends choc tri SC I'm training/showing) :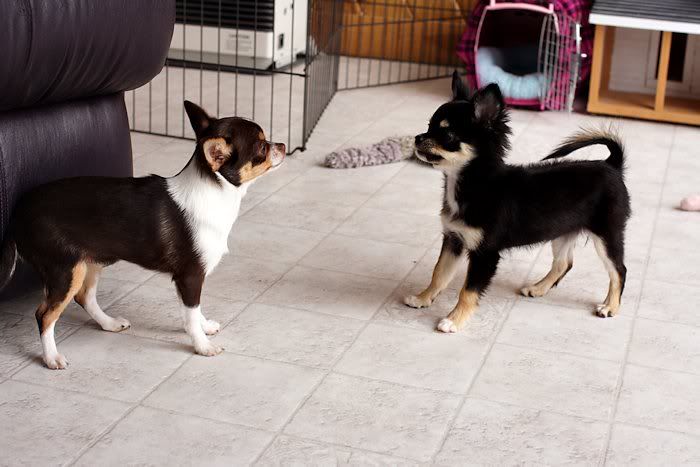 They are like two peas in a pod. haha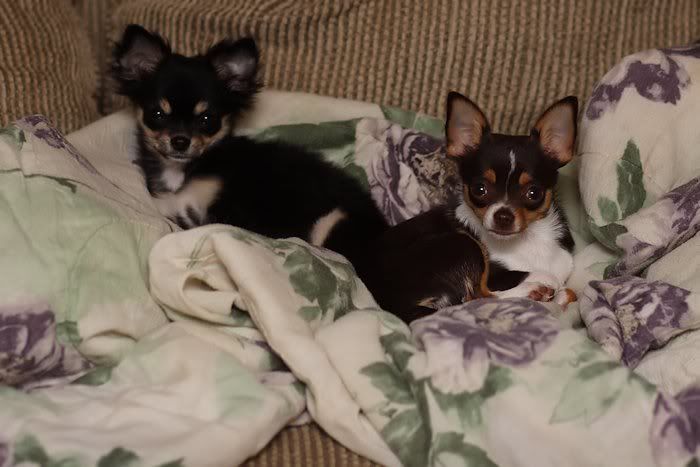 And Mari & her puppies today, at 8 days old.
First born, Boomer (male & smallest in the litter so far) :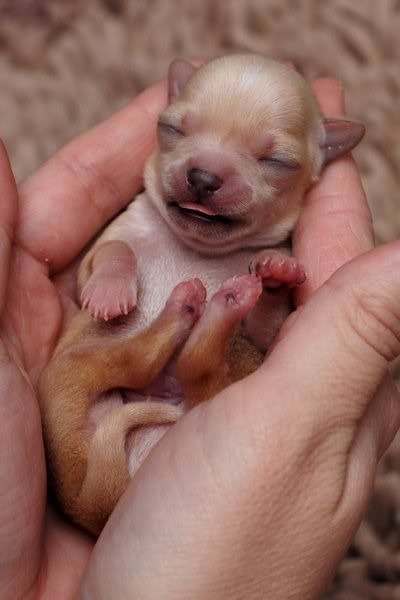 Second born, Zanny (male & biggest in the litter so far) :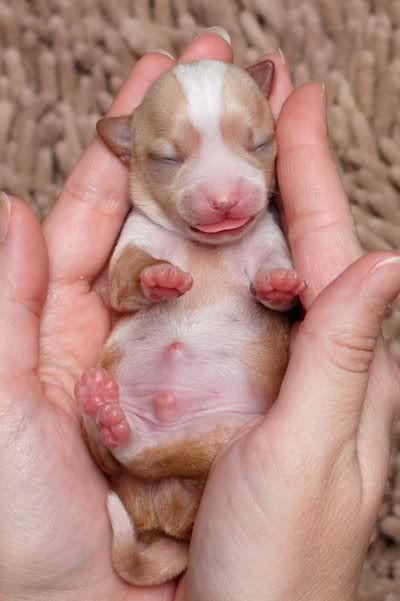 Third born, Bliss:
Last born, a surprise LOL, Rosey: