Just here with Maya to show off the fun night she had with her "cousins"! 4 chihuahuas and an elder jrt having a good time! Sorry some pics are blurry... try getting 5 dogs to sit still together
Can we go please?
Hangin' out with cousin Chiqua on the couch being potatoes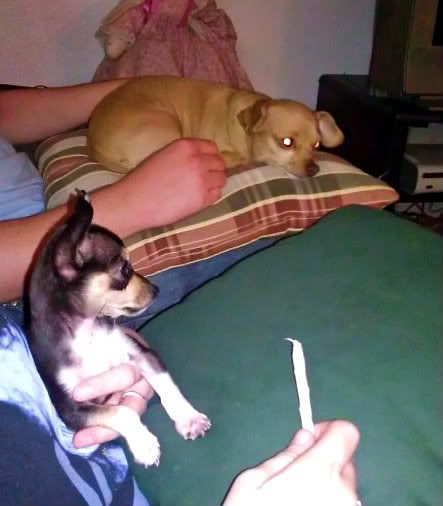 Here are my cousins Bella(top) and Mojo(bottom):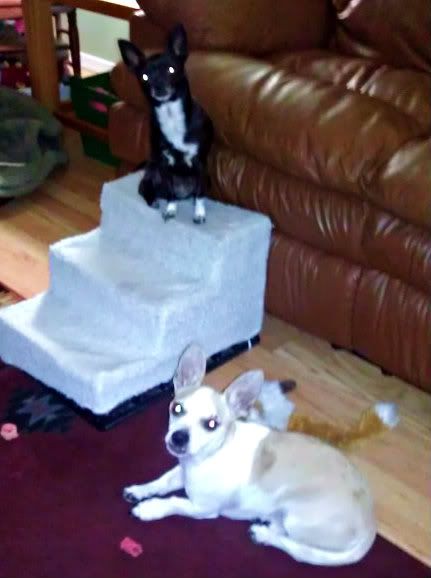 All hanging out playing! Look how teeny I am!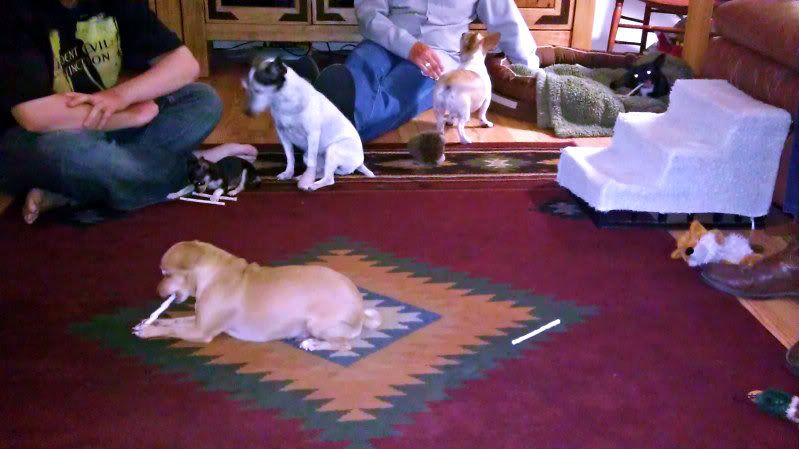 Sorry not the best quality again.. but we had fun!