Beautiful dress! :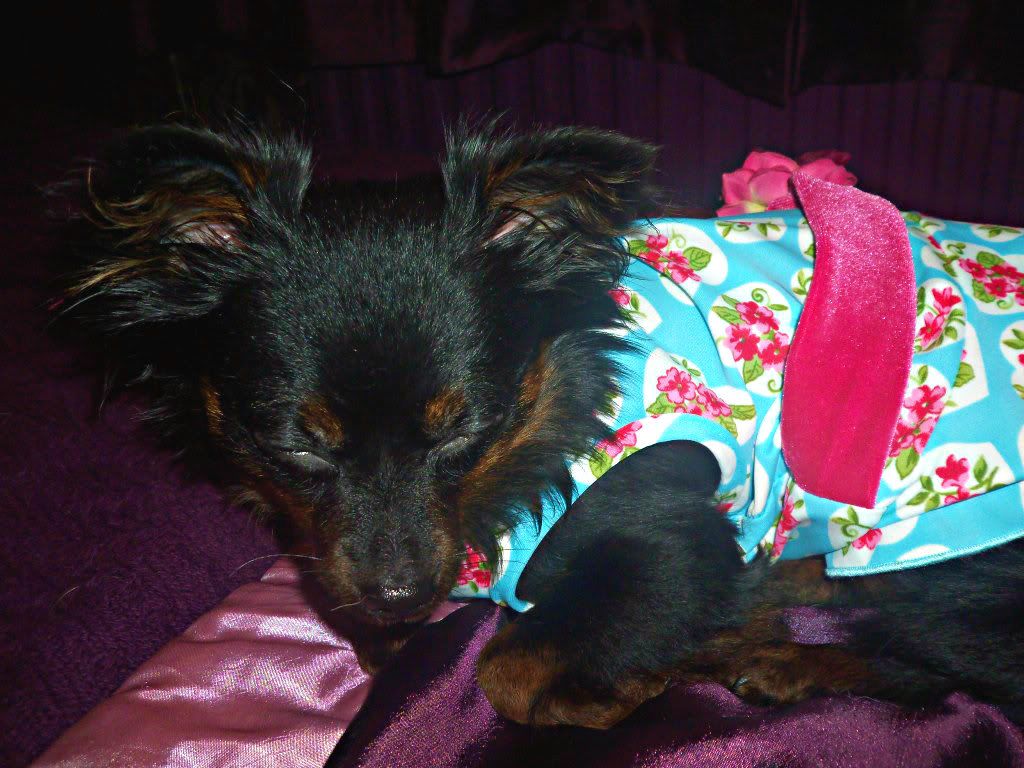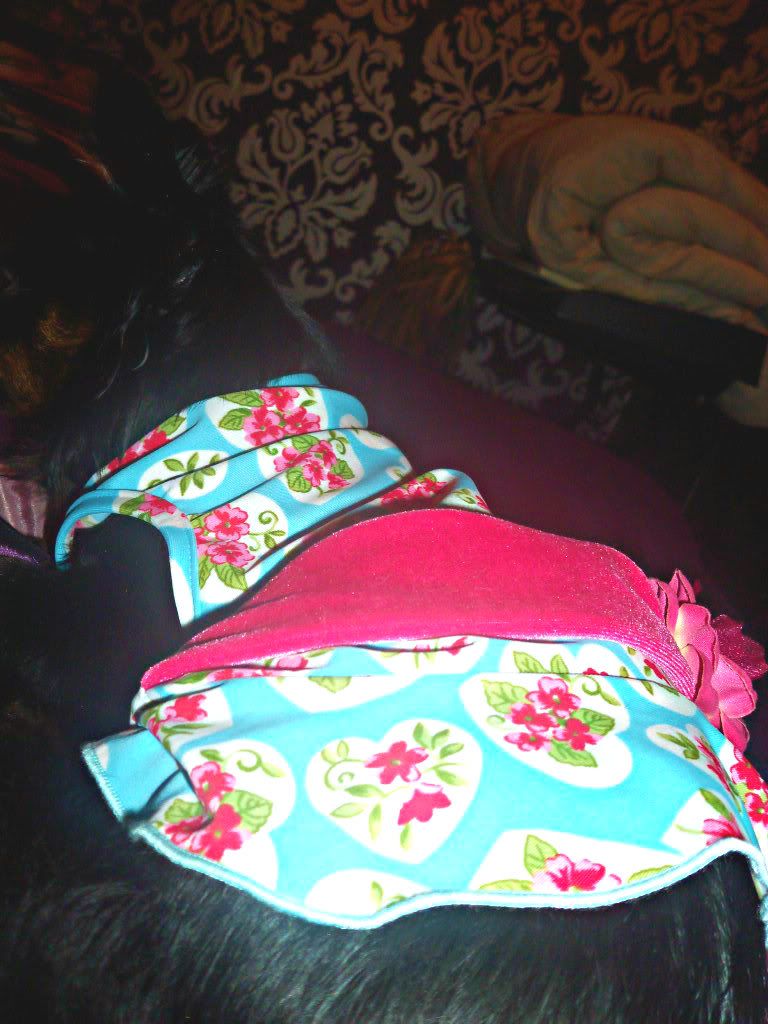 now here are the two other things i have bought! :
3 In One , Walker , Carrier and Coat ! :
I actually LOVE this! mum was a bit worried thinking it may hurt tills or she would be scared but no! she is 100% confortable and LOVES swinging in the air! lol i am yet to try this out as ive been ill with a bug and having needles stuck in my arm :P so hopefully if we have some good weather im going to try and sneak out! :P :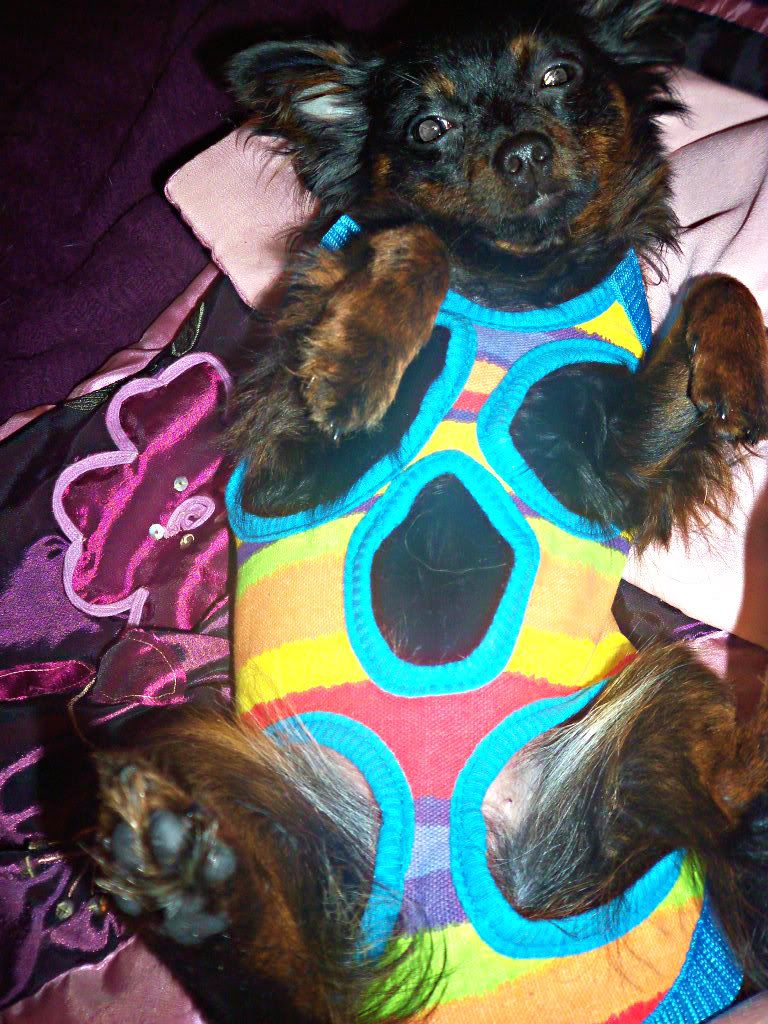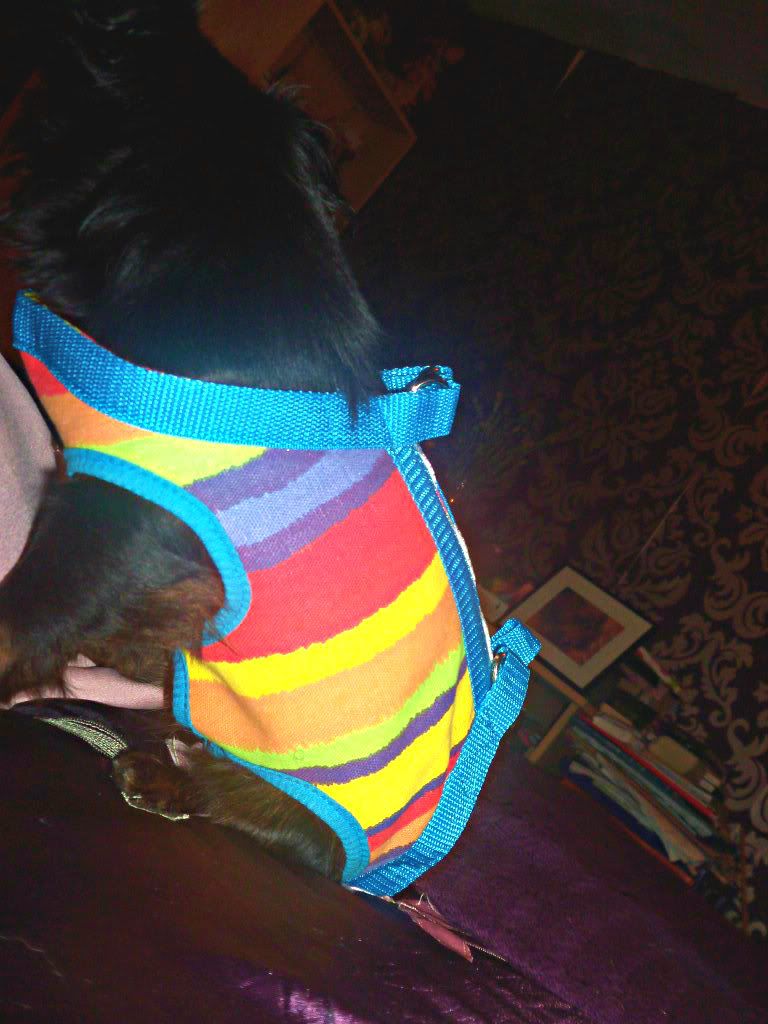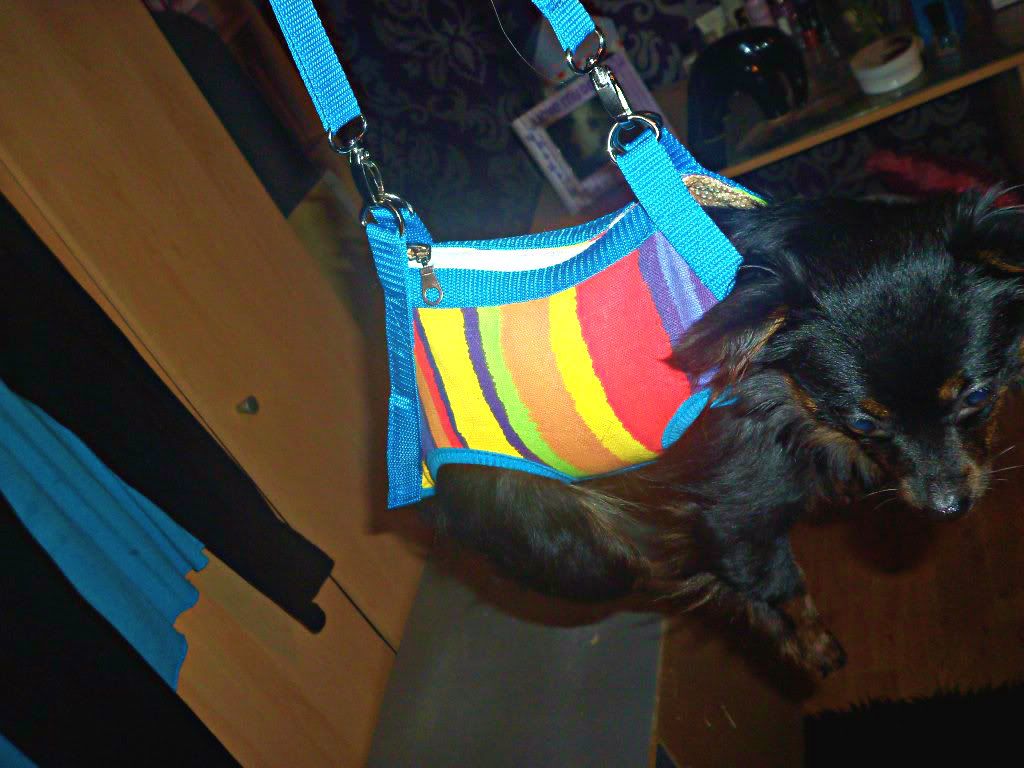 "Leader of the pack" top! :
This is a top i bought off ebay which was said to take "2 to 4 days to arrive" LOL! it actually toke nearly 2 months! but oh well! it was 80p and free shipping! WOOP! its a bit big but tillie likes it!
: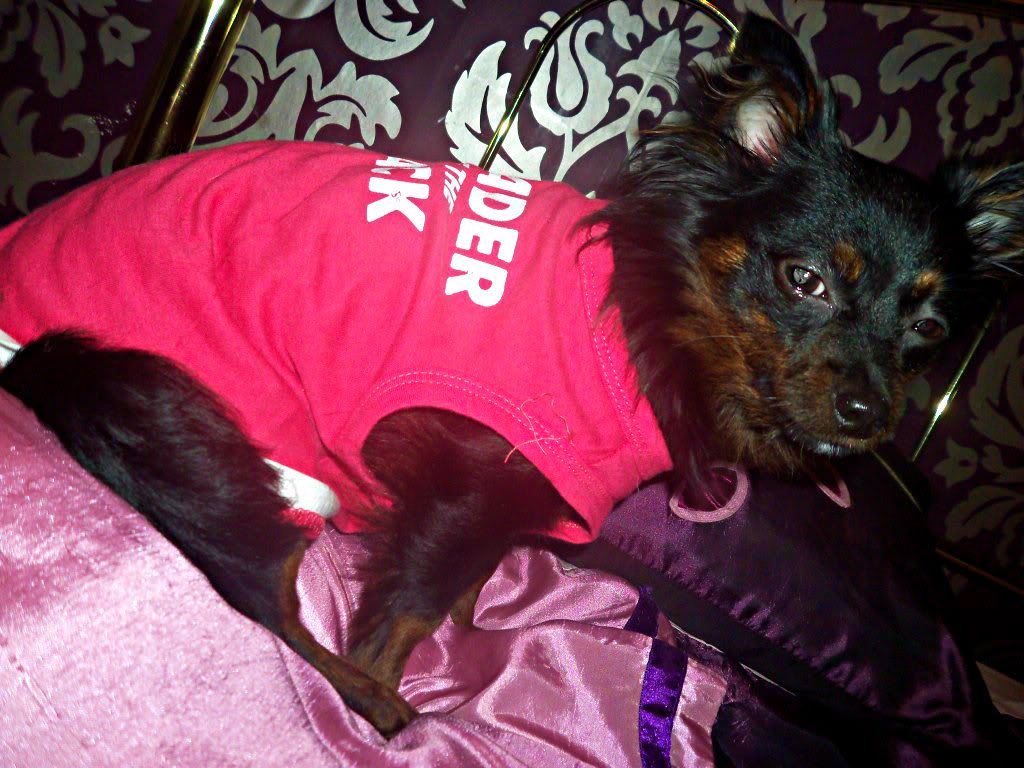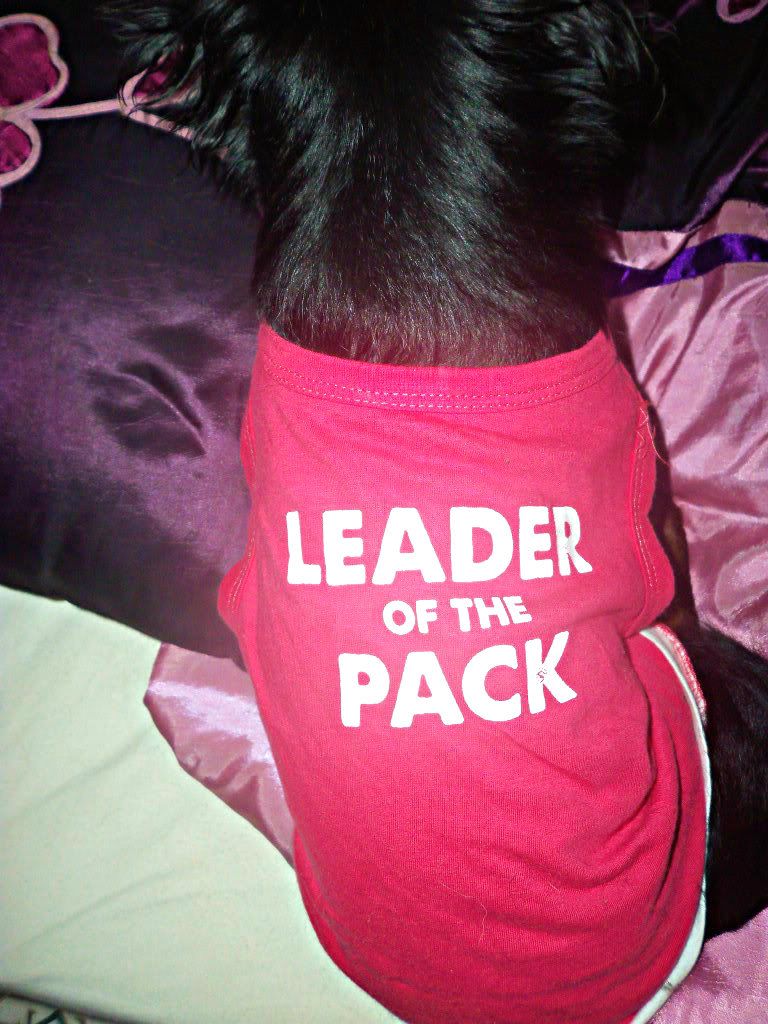 I hope you liked the photos! and hopefully i will soon have some more to post! (Prob of tillie after her surgery on mon or tues
) x