We went to the fair today... It was very hot so she spent most of her time laying down in the shade. I felt bad when I got back in the car and the thermometer read 104! Going to be a lot more diligent about keeping her out of the heat in the future. Here are pics: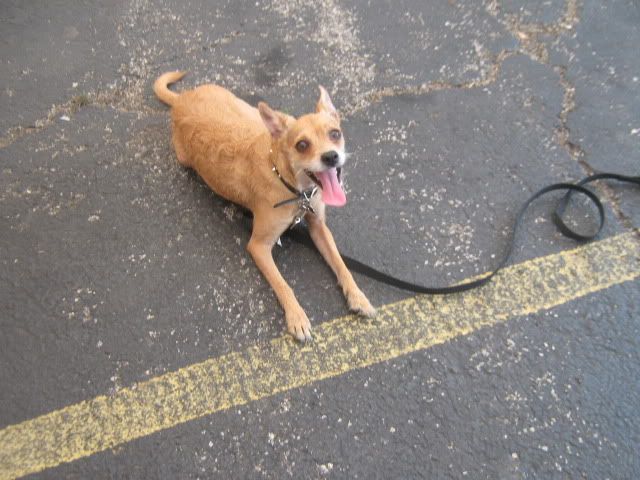 This is my FAVORITE picture of us! I'm a bit dirty between the sweat and the dog's feet on me, sorry about that! I've been carrying her on my shoulders at fairs for years... Gets a lot of comments and I kind of enjoy the attention :P And it gives her a rest. Never got a pic of it though.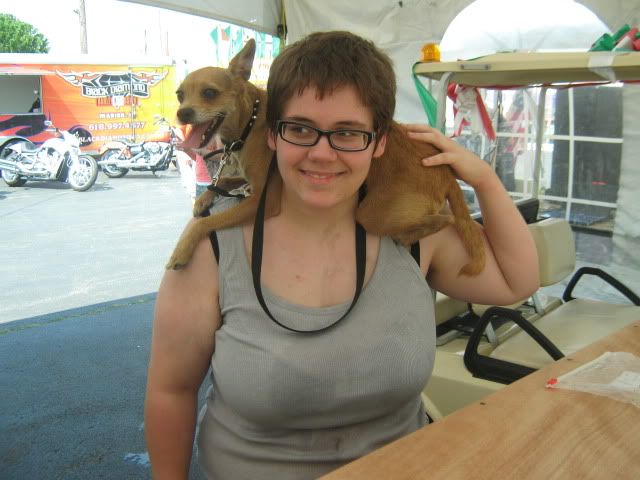 My cue that we needed to go home as soon as the grape stomp was over (smart dog though):
We entered the grape stomping contest and I held her while I stomped to keep her away from the grapes (poisonous!)... I was so hot and tired afterward that I would have had to go home even without a dog! Our partner tried to steal a ten dollar bill that fell out of my pocket, but I looked and said I had originally had twenty so she had to own up. Boy was I mad about that... Everyone was thrilled to see a dog in the contest though but we didn't win any extra points unfortunately! Overall a good day even if it was ridiculously hot.