I actually caught a picture of Rocki and Daisy sitting together without any play fighting.
Can you find Daisy? LOL she found a patch of grass that grew tall and hide herself.
Thought I would add one of Hercules because he doesn't lay down like my other cats.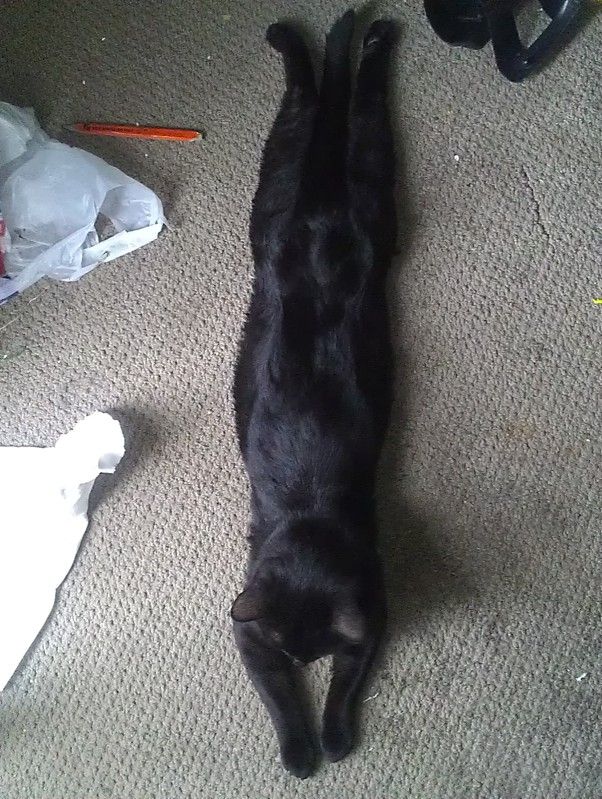 And of course my none fur child and Rocki playing in his kiddie pool.