Wednesday! And I can't believe how fast the time has gone by. I wanted to share a timeline of pics from before we met him (when we fell in love) to today! Enjoy!
Here I am at 4 weeks old, daddy said I looked like a guinea pig!
At 6 weeks I was a professional glamour shots model
After a 6 hour drive (mommy looks kinda rough) I was ready to come home at 8 weeks!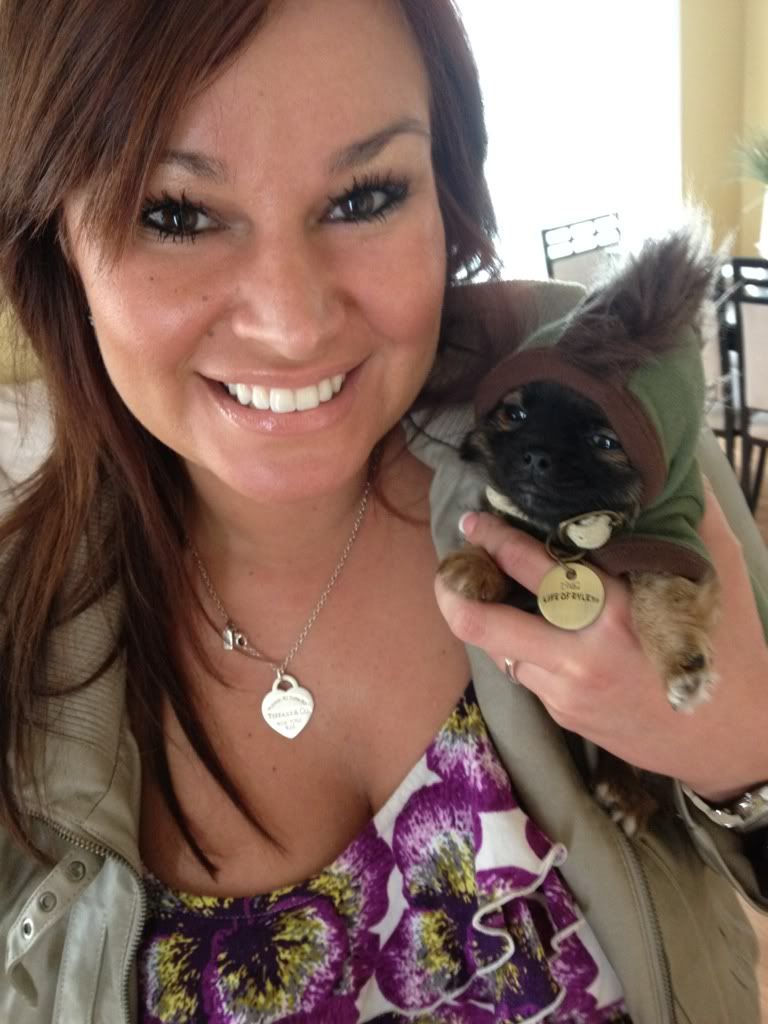 A couple weeks later my ears still weren't up, but I was such a cutie!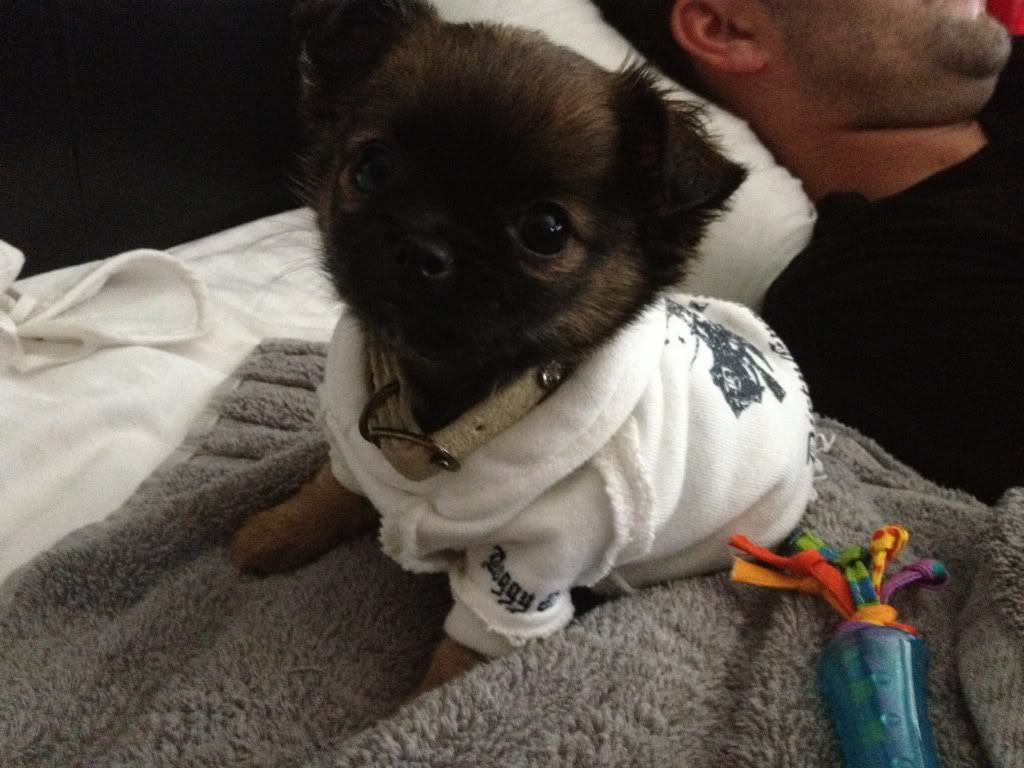 And then guess what happened?? Poof!!! They came up just like that!
I swear I only wore this when the bulls were still in the playoffs!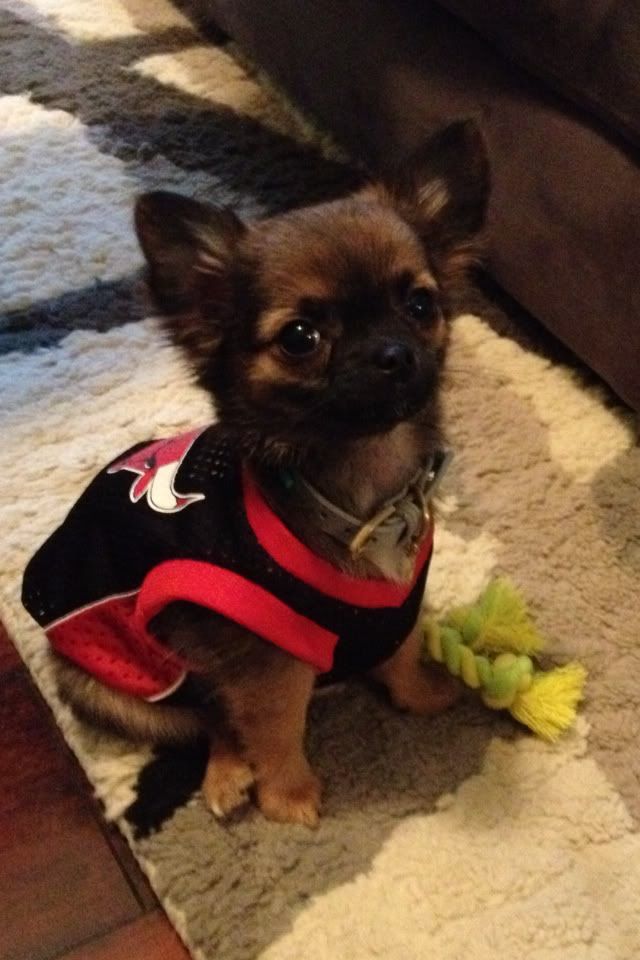 Oh no! Then mommy said we had to try this thing called walking and it wasn't my cup of tea. I just wanted to stand there!
Oh boy, this was my first ride with the "top down" and I was scared at first, but then I LOVED it!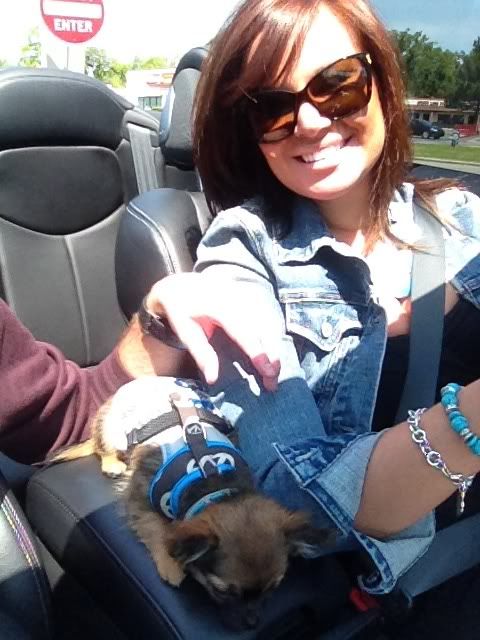 Finally, my own car seat came in! Mojo and Lola were not that excited to share anything with me!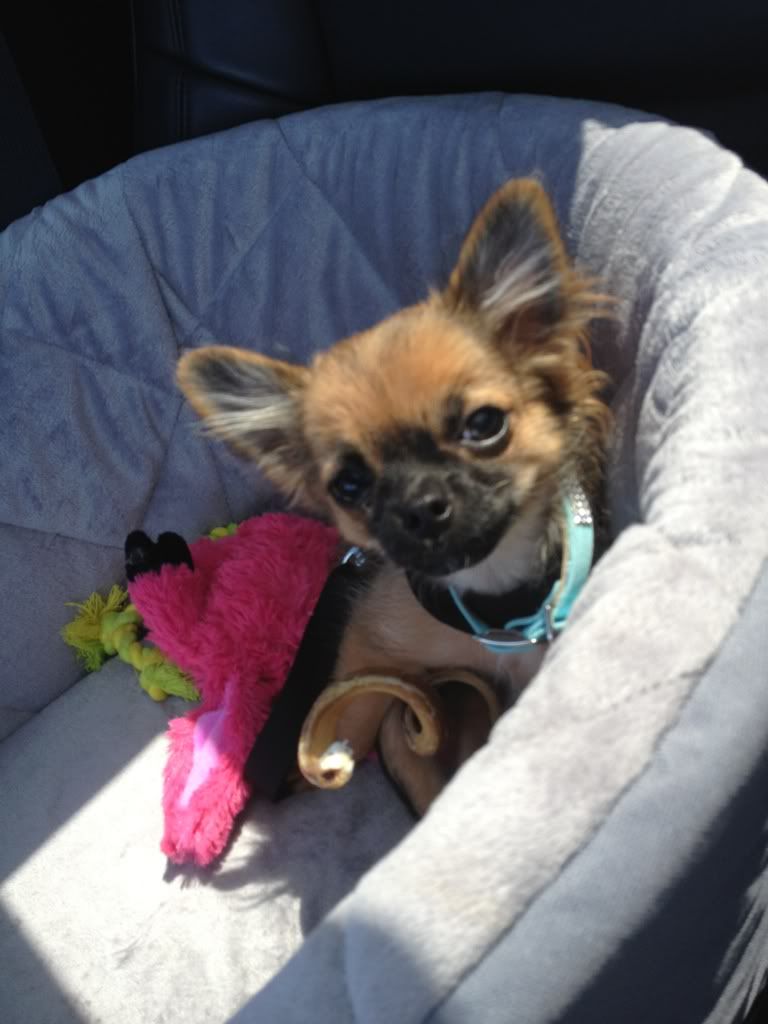 But after a while, they gave in and now we all ride together with the top down!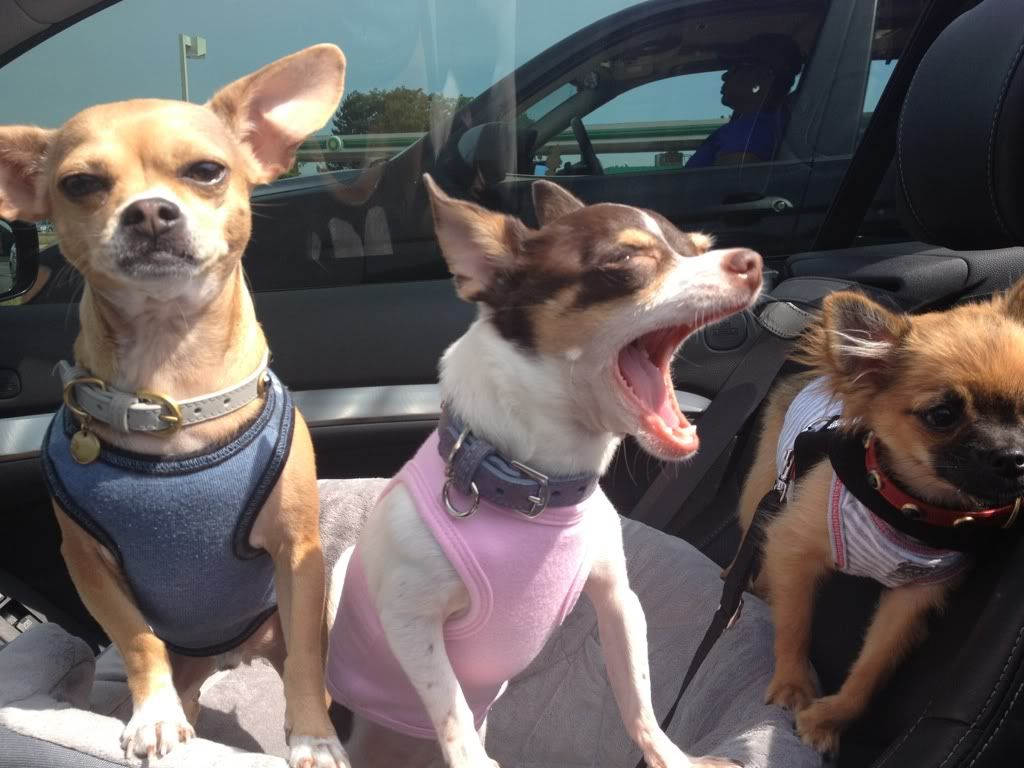 I hate Monday's (not that I'm 5 months old) yet mommy thinks its cute to photograph me first thing in the am! Can I have some privacy??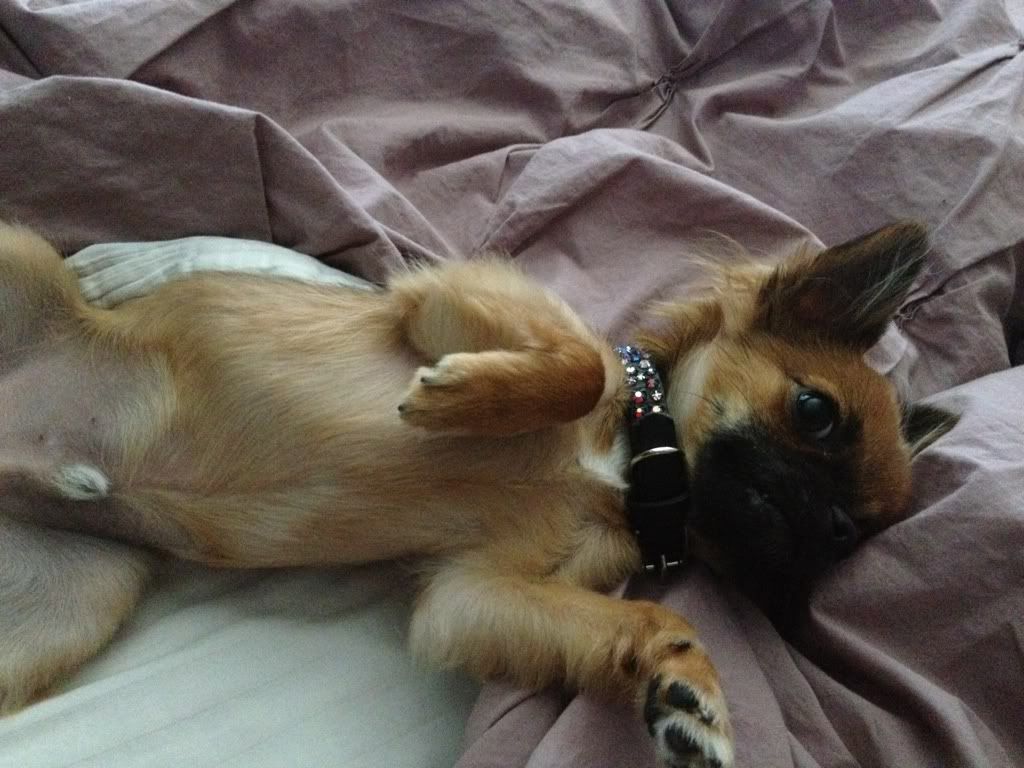 Last pic..... Trying to pose so I can show you how nice my coat is growing in (very slowly)!