Spices Puppia came today and I love it! It fits really well round her neck, any smaller I think would be too tight, but the strap round her tummy is a good inch or more too big, it's not massive, I think she will def grow into it as she's only 5 months now, wat do u all think?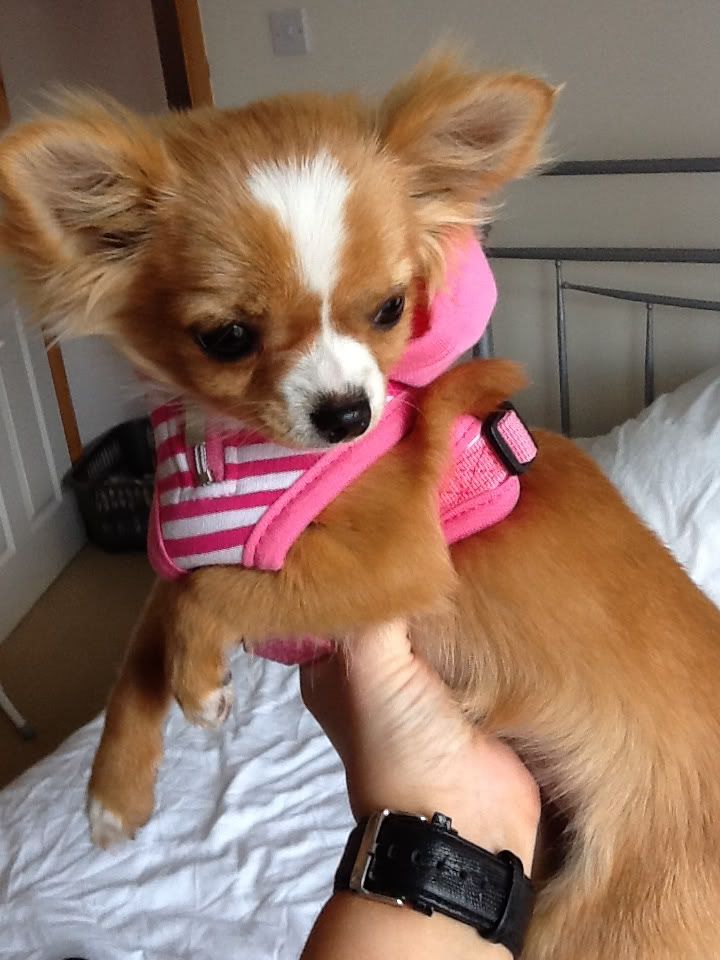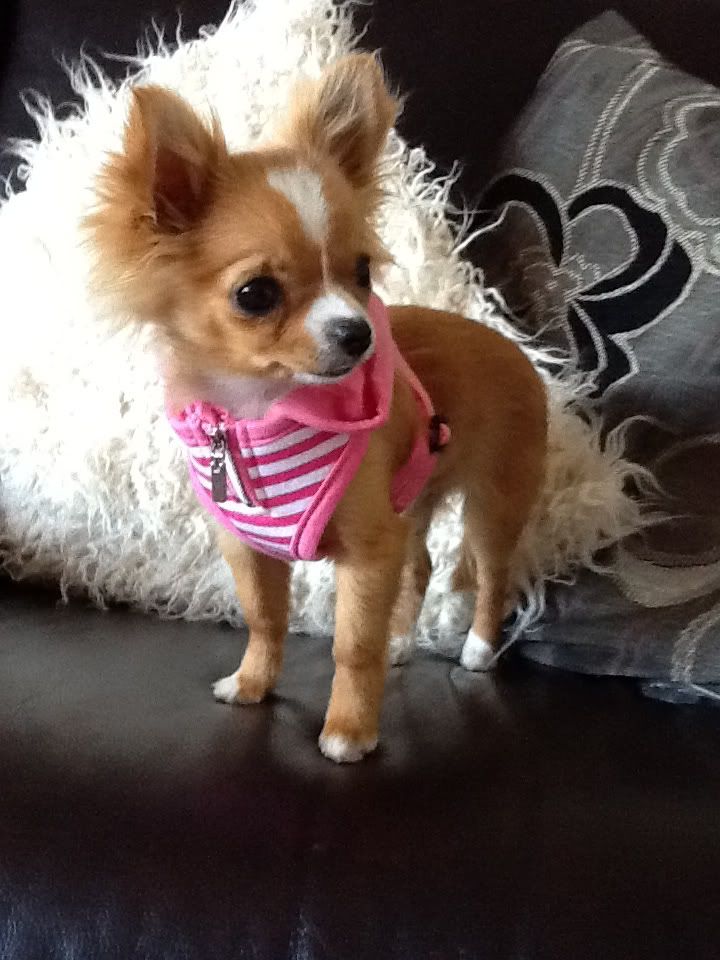 I also got her a bandana collar it's too cute....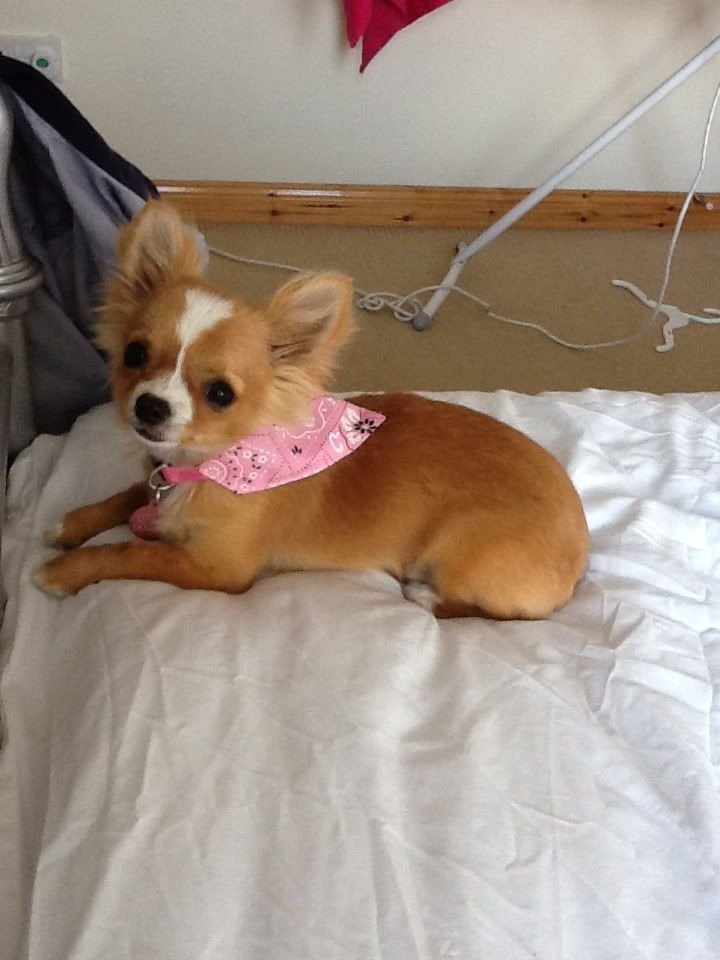 And wee Sugar trying the harness on....