Well, Khorra and Dakota went out for their first walk. I found harnesses that fit them both! Dakota's is perfect with room to grow. Khorra's is a bit big, but she can't get out of it which is the important thing. Dakota did pretty good. He wasn't too sure at first and needed a bit of coaxing, but with some treats as bribery he was walking like a champ by the time we were done. Poor Khorra on the other hand hated every second of it and looked absolutely pitiful. Even with tons of coaxing and treats, she still just wanted to sit. It's so funny to see how different these guys are. Things that I would think Khorra would be better at, Dakota turns out being better at and vice versa. Dakota seems to be more timid and shy so I figured he'd be more nervous outside in public walking and Khorra seems to be pretty outgoing and runs around all crazy at times so I figured she'd be fine. They were totally opposite of what I thought, lol! I'm loving these little guys so much! They got along great all day today. Makes me smile
These are pictures before the walk. I didn't get any while were on it because I was too busy trying to get some little princess to get off her little booty and walk (I'm not naming names, lol!).
Aren't I handsome in my blue harness?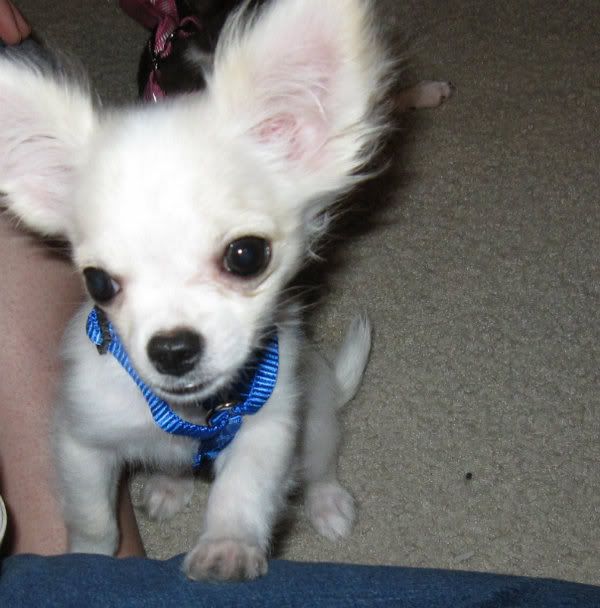 I noticed the harness was twisted before taking them on the walk and fixed it.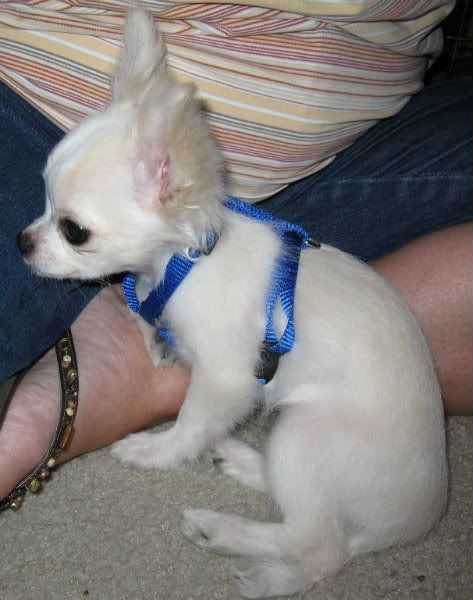 Khorra hates her harness!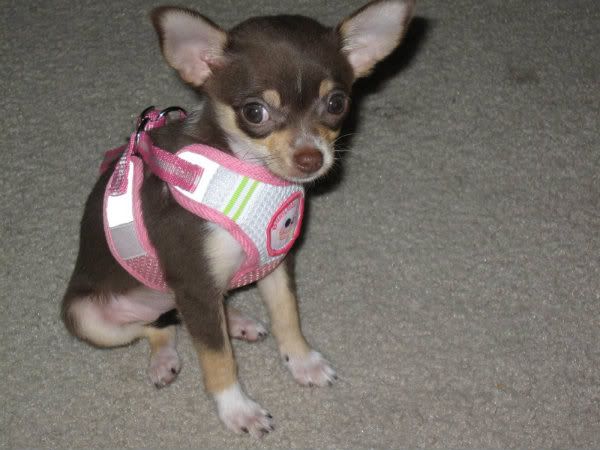 This is after the walk, poor little thing must be exhausted! Well, we did play hard outside for awhile shortly before the walk.