Not the best shots, because they're with my cell phone, but still, you get the idea.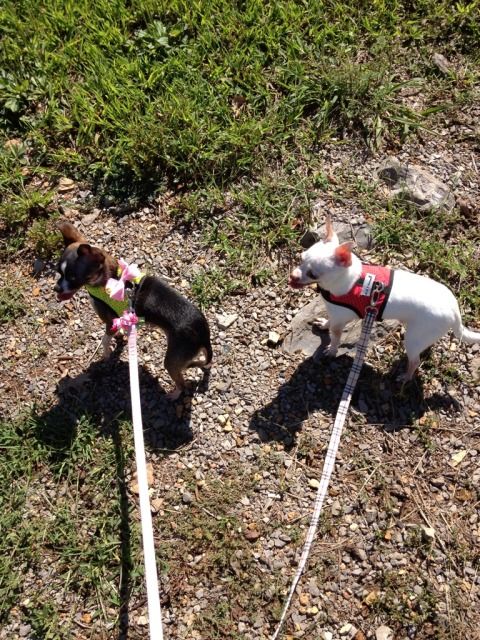 Taking a breather.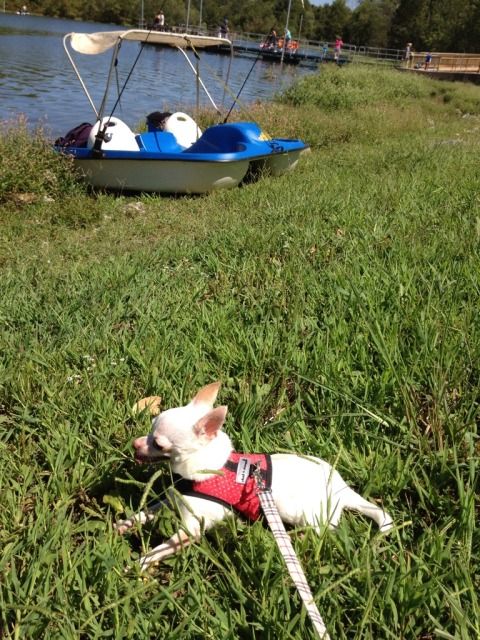 Noisy motorboat taking off got their attention
It's nice out here.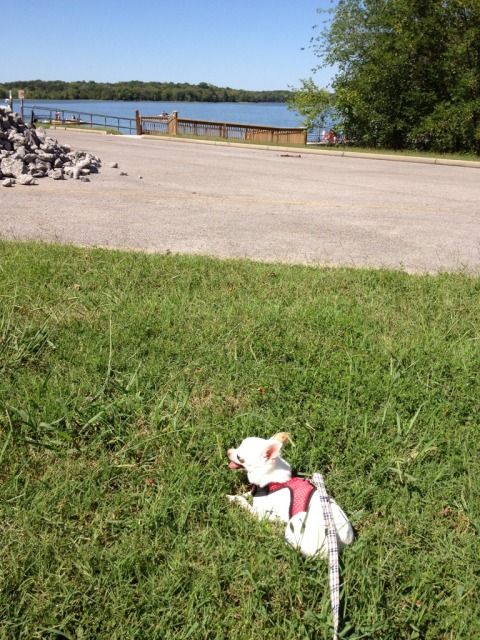 And finally, a couple of funny videos.
Tango does NOT want to leave.
At the river #4 - YouTube
And he LOVES rolling around in grass!
At the river #2 - YouTube