---
Hello there! Your little girl is so sweet! I have a longhair female too, her name is Blaze and she was rescued from an abusive situation as well, she's 5 now and we still are working on her shyness. She has gotten so much better over the years but it is a process!
I cant wait to get to know you both better, feel free to post lots of pics of your little one she is so precious I love that smile!
__________________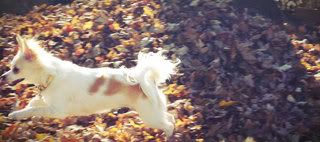 All in the town were still asleep,
When the sun came up with a shout
and a leap. In the lonely streets unseen
by man, A little Dog danced. And the day began.