---
You can give them a bath as young as 8 weeks but most probley wont need it. I've been a dog groomer for many years now and I have found that my chi Blaze really only needs a bath once a month or so. You just want to be very careful an be sure to get the little ones nice an dry an make sure they stay warm after the bath.
__________________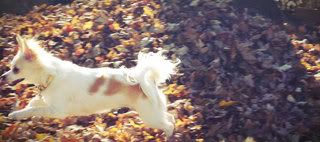 All in the town were still asleep,
When the sun came up with a shout
and a leap. In the lonely streets unseen
by man, A little Dog danced. And the day began.