1)
Go to photobucket.com. Sign up for a free account.
2)
Click "UPLOAD" to add photos from your computer, camera, facebook, the web, etc..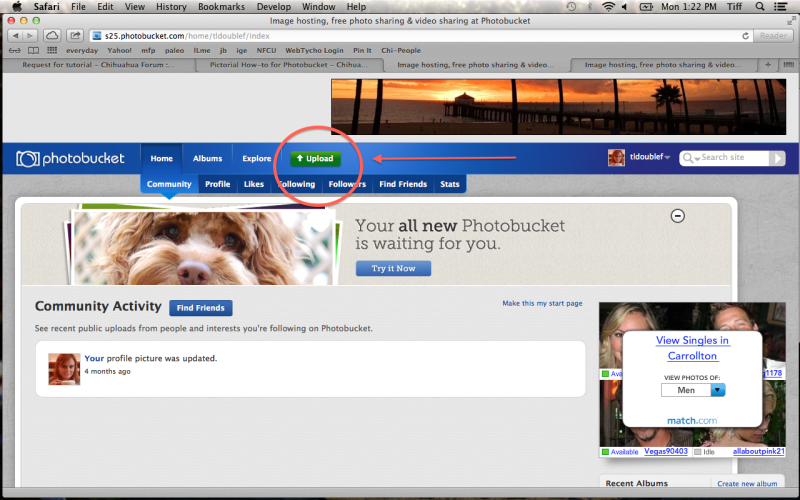 Select your photos
*TIP*-if you want to upload more than one photo at a time, hold down the "COMMAND" key and select your photos.
3)
Click "VIEW ALBUM". Or if you want to add more photos, click "UPLOAD MORE".
4)
Highlight and copy the [IMG] code of the picture you want to post.
5)
Come back to chihuahua-people.com, start a new thread as you would just to type a message. Paste that [IMG] code you copied from photobucket. You can preview your message if you want to see what it will look like.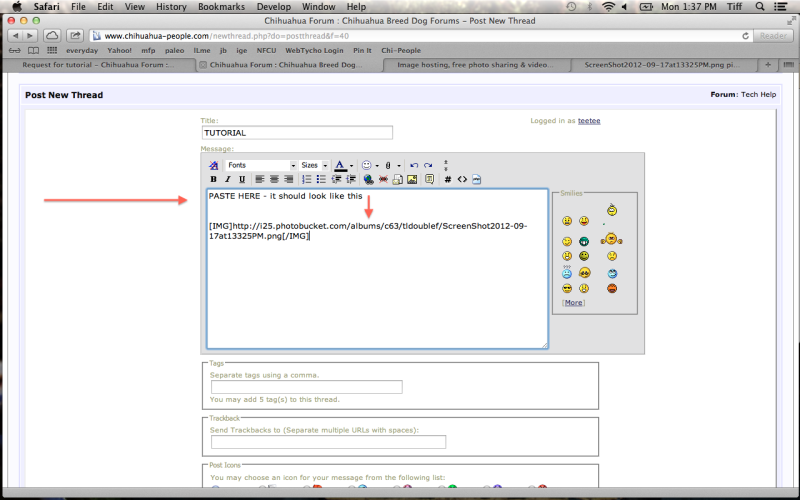 6)
Click "SUBMIT"