Last weekend was a busy one for us! Sunday we went to Canine Classic, a dog fair that benefits a nearby animal shelter. (Woofstock is next Sunday. =D) We took Mia Zofia for the first time, and she had a blast. She and Tequila my powderpuff got treats from so many people.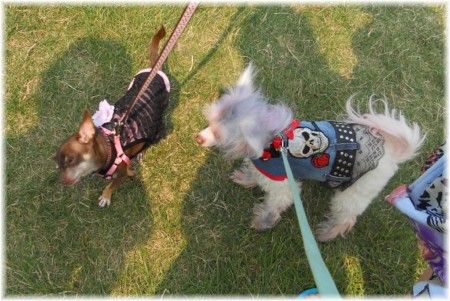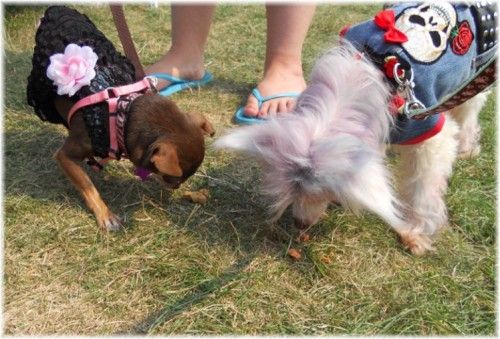 Miles has settled in perfectly as if he'd been here forever. He is quite the ladies' man; almost needs a little pimp hat with a feather for this pic!
Handsome little fellow!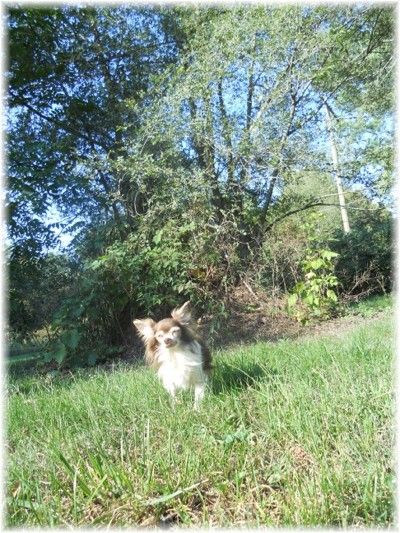 And lastly, a couple of sweet Eden. She is doing so well and has already begun jumping up on couches WITHOUT bumping into them first. It's been about 2 weeks that she's been here, and she's getting more and more familiar as each day goes by. She has "her" throne that is right in the corner of our couches. Thanks to Karen's generous gift of wax melts; and a few various essential oils, we have the basic "landmarks" in the house marked with each scent. She also has begun interacting more with the other dogs. They are starting to catch on that she can't respond to most of their body language signals; and she is now even curling up in beds with them. I have one pic of her with 2 others but it's on my roommates camera.
I will add it soon though! Meanwhile here's the little angel. She's so pure of heart, we can't help but love her. <3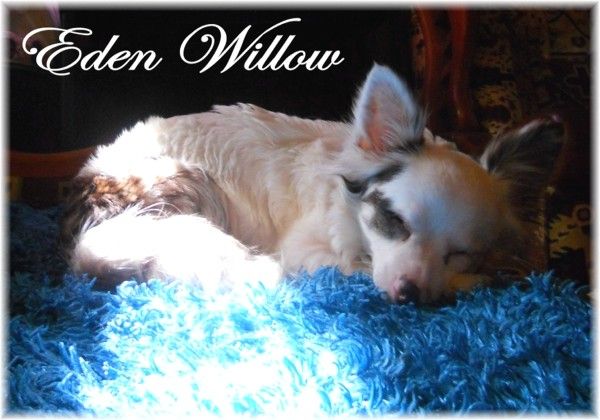 Thank you for looking. =)