I made a few stops today and a pet store I go to once in a while almost always has a 70% some of their dog clothing. I bought four things and two fit, one of the two I have to alter and the other one fit perfectly, the other two were too small
So I have to return them. I wasn't able to take her with me since I was shopping after an appt. I also bought some fleece material for 50% off so I'm going to make her a tied fleece blanket.
Look I'm a bunny; ain't I so cute.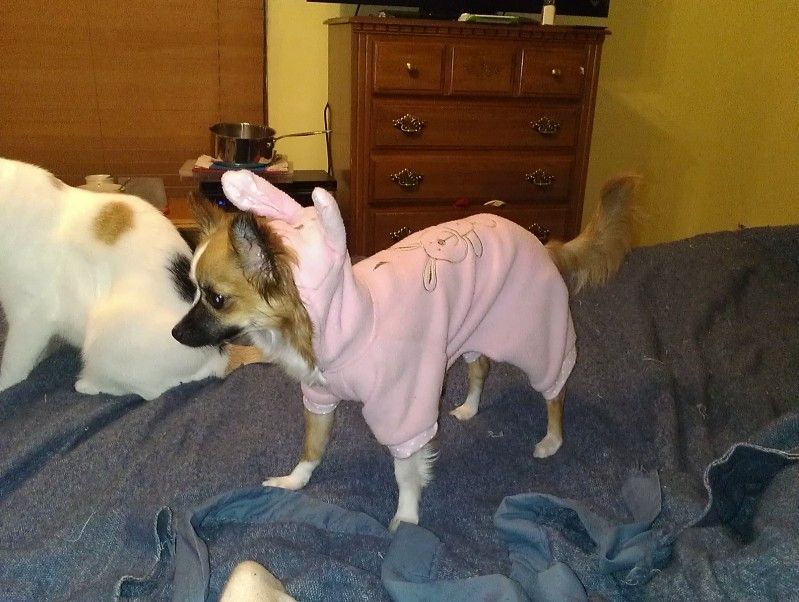 Mommy bought me a new blanket, ain't it pretty.