I've found a chi that is beautiful, the breaded sounds good and I have conversed with her a fair bit via email. She seems nice a knowledgable. She's KC registered but a bit higher than my price bracket. They're 143 miles away but they are willing to deliver the puppy as she is a licenced pet courier. I wondered what people's opinions are on the pup and whether she is worth the money. Also, if I am unable to visit how am I best able to make sure that I'm getting the right pup for me and that my money is going to the right place (they want a £200 deposit)
Here is the puppy: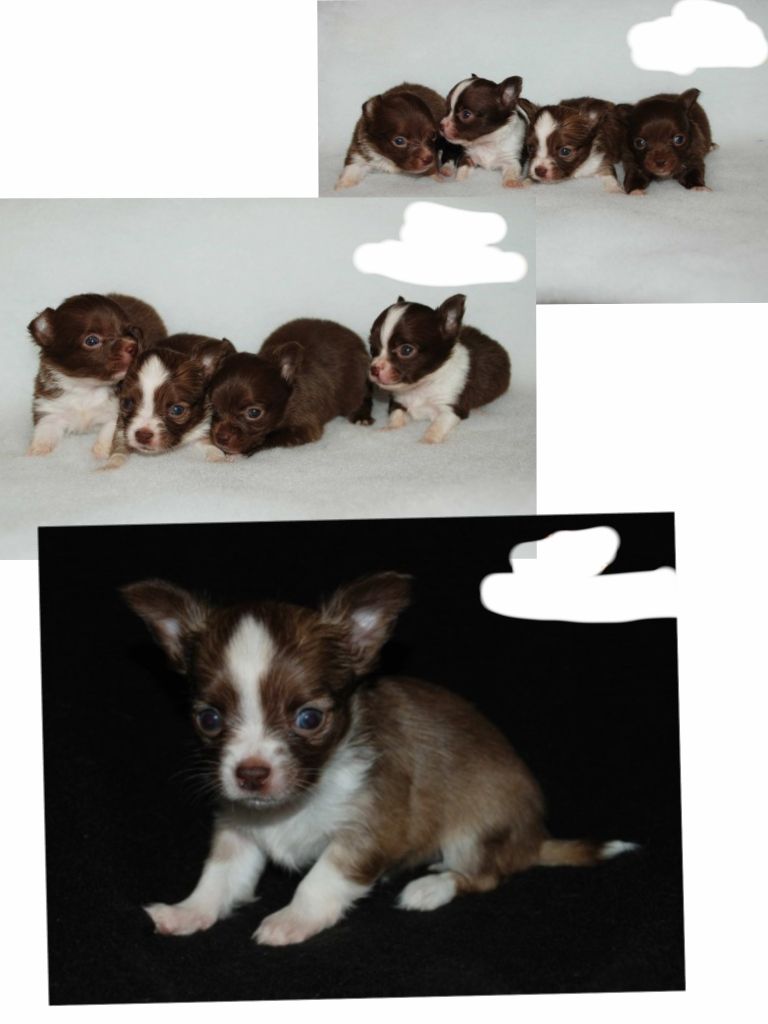 And here is the information from the advert:
Gorgeous litter of 3 chocolate parti boys and 1 choc sable parti girl pup.
Dad is lilac tri and mum is chocolate tuxedo. Parents have been tested for luxating patella.
Pups have been vet checked and will leave microchipped, with an extensive puppy pack and a lifetime of advice.
Ready next month, now available for viewings. A £200 deposit will secure the pup of your choice.
Choc tuxedo boy pup - £875
Choc pup with white collar - £875
Choc sable parti girl - £875
Choc pup with most white on - £975