Miles has been here only a few months but acts as if he's been here forever. I love when he gets what we call "happy face" he wags his tail held up high, prancing around to greet us whenever we come home. He's super affectionate, too; and is always "sneak cuddling" with my dear friend Kayla whenever she spends the night. I adore this little senior! Hope you enjoy!
Ready for Autumn: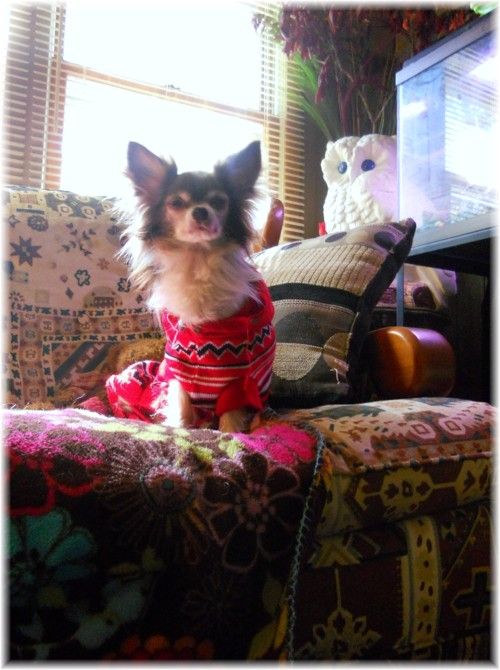 I love little Mia Zofia's face in this, peeking past her "big brother."
Snuggling with Daddy:
And lastly, Miles curled up beside Eden from this morning after our brisk, chilly early 7am potty break.
Thank you for looking!