So my dd and I have been busy again this weekend sewing away for a little furry boy and here are the results...
This is his "mommy this would look so pretty if it snows jacket". We still had some finishing touches to make, but I wanted to test the placement of the D-ring first so it is a little loose here. It is now tightly sewn in place and working beautifully.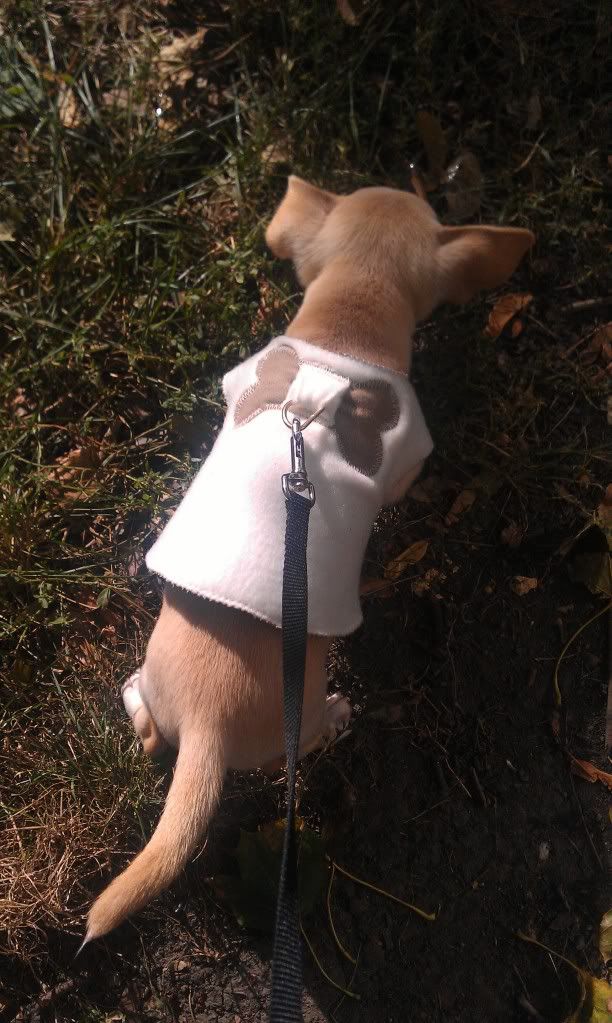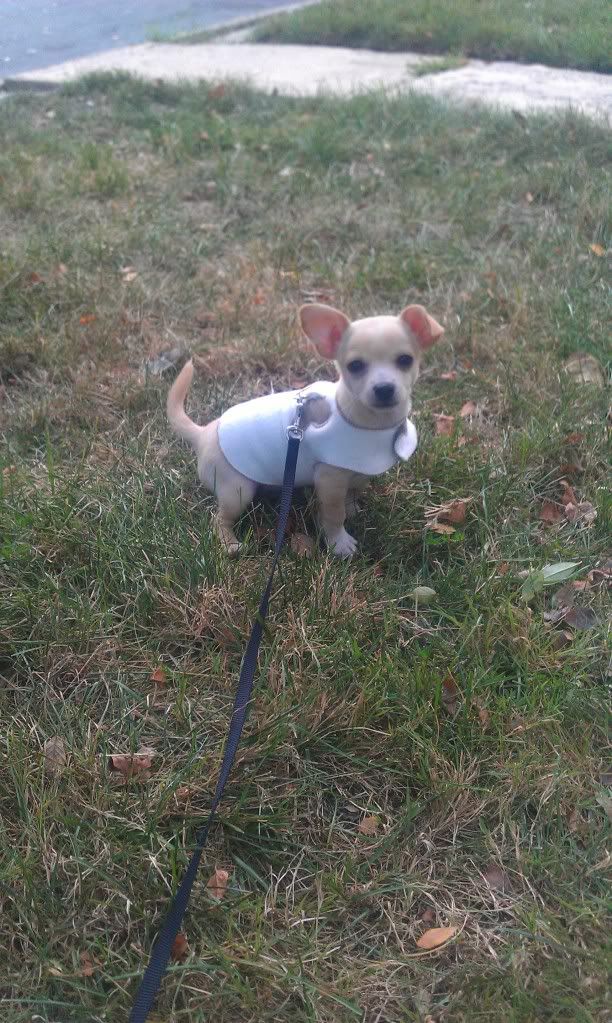 And Because it is Football Sunday and Because we live in Chicago and you cannot live here and NOT be a Bears fan...His game day harness. It is not perfect, but it will do until he grows in a minute.