I haven't posted in awhile, but now big girl Maya is 8 months old, and this past weekend we decided to head to the pound to adopt a 2 year old Chi! She is the sweetest thing in the whole world and wayyyy different in personality from Maya. Maya has a LOT of puppy left in her. She's very spoiled and always wants to play, which I love. This new girl could care less about toys, she's been there done that (We were told she has been to this animal shelter two different times this year... and it's not a no-kill..) Anyway she's scraped past death a few occasions already and is the opposite of spoiled. That will soon change though! She and Maya love each other and are always sleeping together and hanging around together and that's exactly what I wanted. Only downside is Maya wants to play ALL the time and the other isn't very interested. She may warm up though. She doesn't get upset by Maya's tactics whatsoever, she just stands there and lightly nips back but you can tell she'd rather be laying in a lap.
Anyway I really think she is a great fit for the home, except we discovered she hates my cat. So any advise on that would be GREAT. So far after the cat got chased out of his dads room very rudely by the new girl he has been hiding in my closet
New girl doesn't have a name yet. It's "dad's" choice and he is being very indecisive, lol. She is a beautiful Sable color which I had never seen on a Chi before. Thick black stripe down her back, and pretty browns and grays. Maya is 4 pounds and new girly is 4 1/2, they are almost the same size but Maya has some filling in to do.
Anyway I'll post some pictures, enjoy! Sorry about the quality.. Tough to get them to sit still
Maya being a backseat driver...she's so bossy!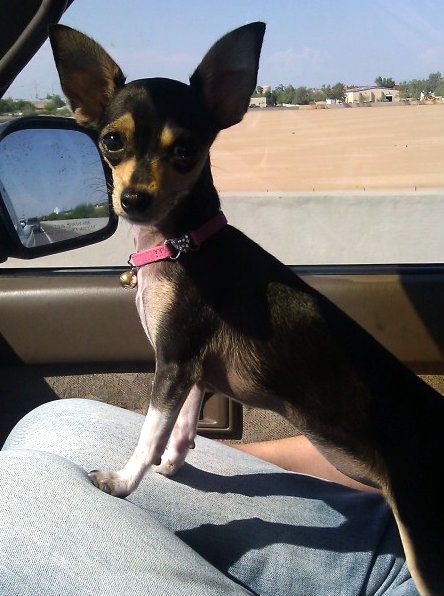 The ride home with the new girl <3 (her poor nails were out of control!)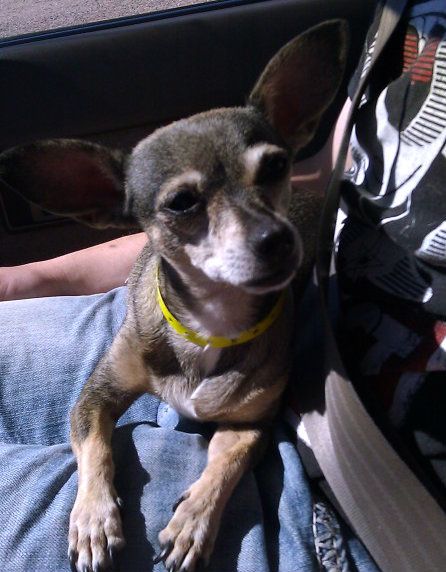 Sisters meeting for the first time.. it went so good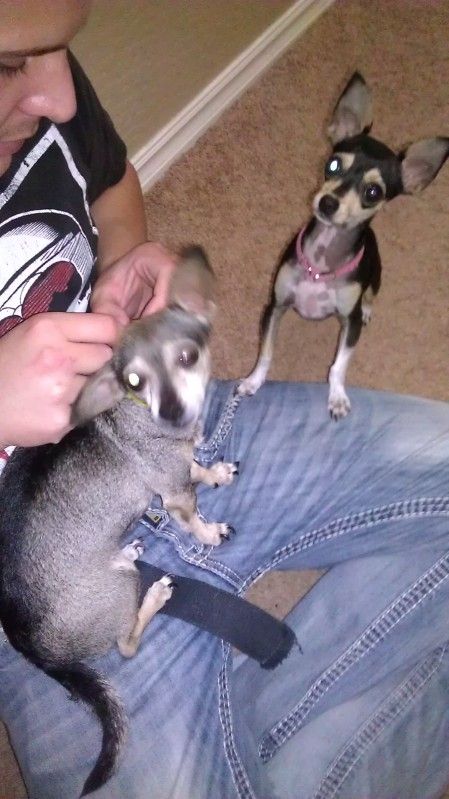 Already love guarding the car together. No one mess with these two!!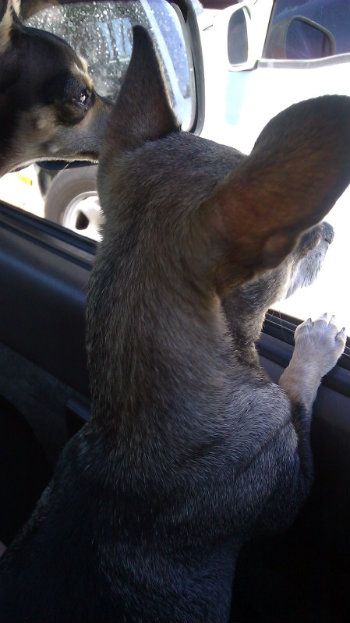 Hanging out today..well Maya is trying to play lol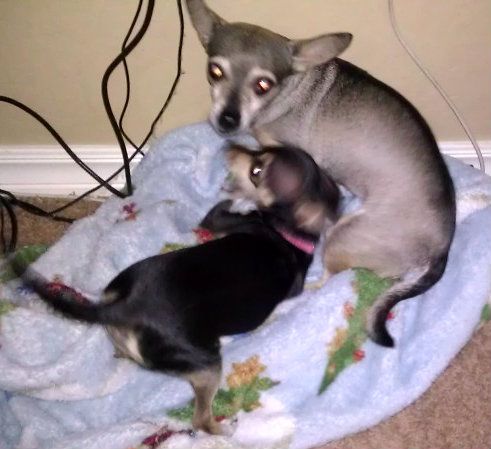 Pretty girls. What's her name?