Some pictures that I took of Jaxx last week when he was playing and being really cute.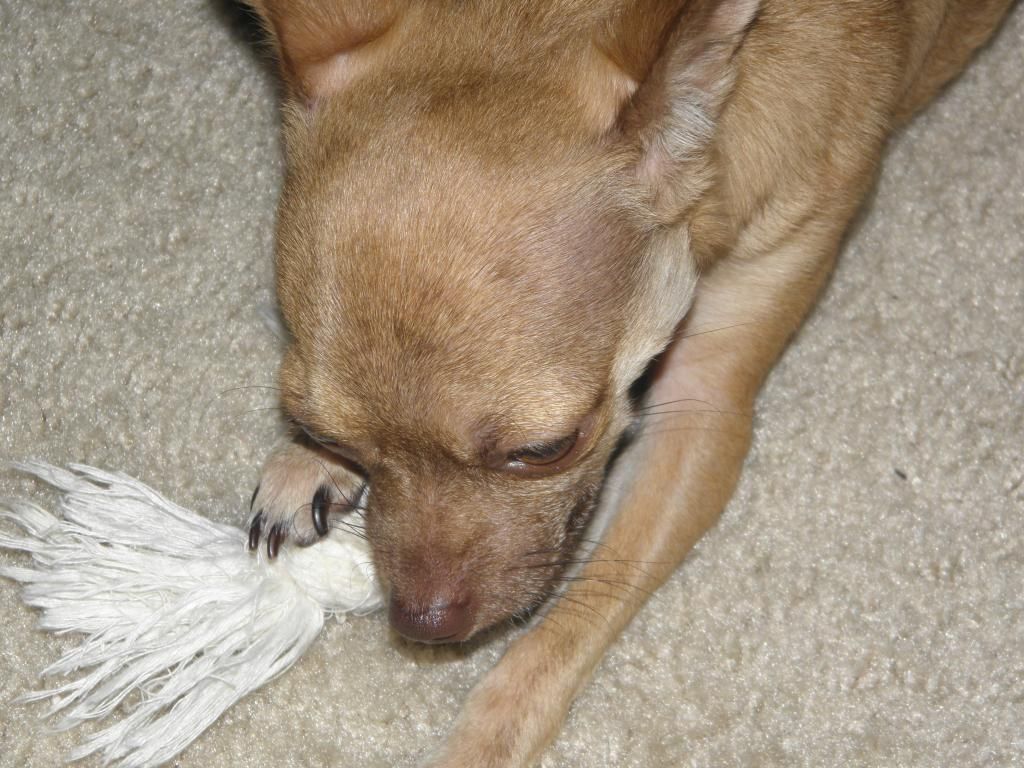 Should I chew on the rope or on the carpet?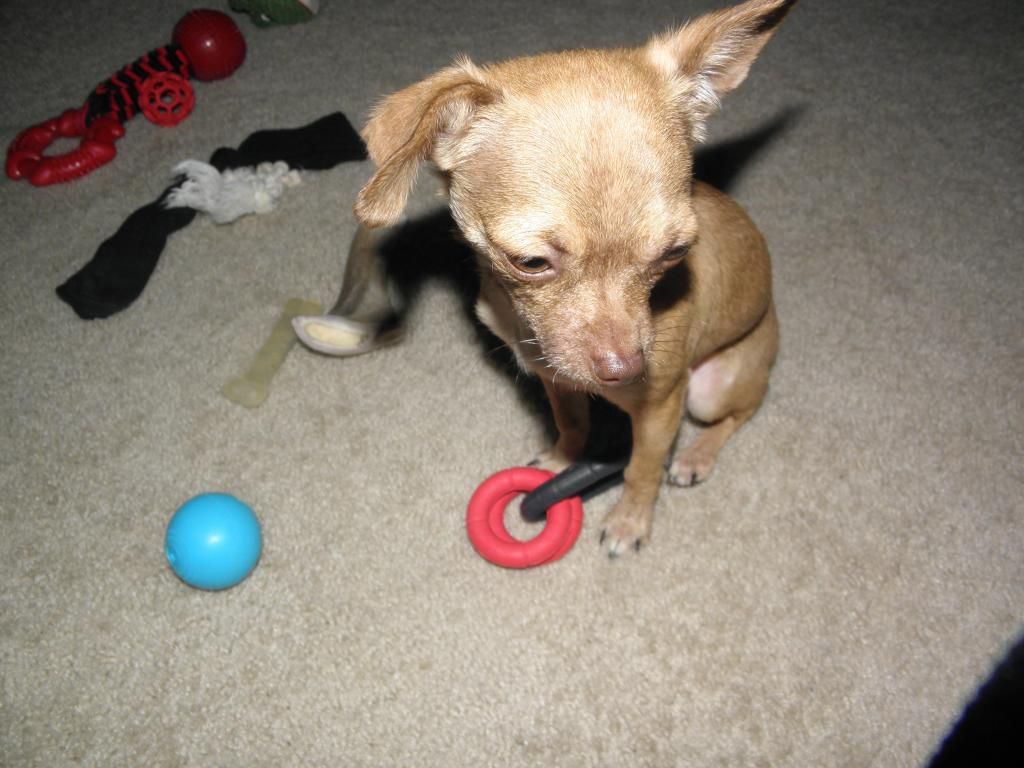 I have all these toys but I think I need MORE!
Is that a cricket running across the floor? (Attack cricket mode!) I wish mommy would quit taking my pet crickets away!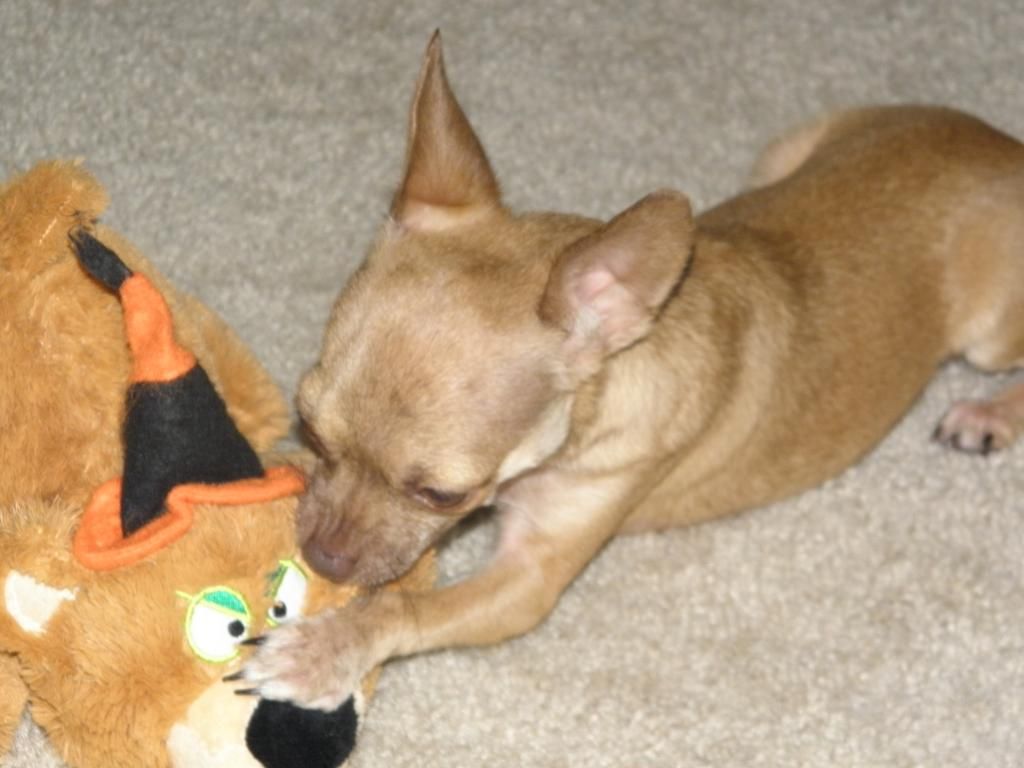 This toy might be almost as big as me but I can take it on and WIN!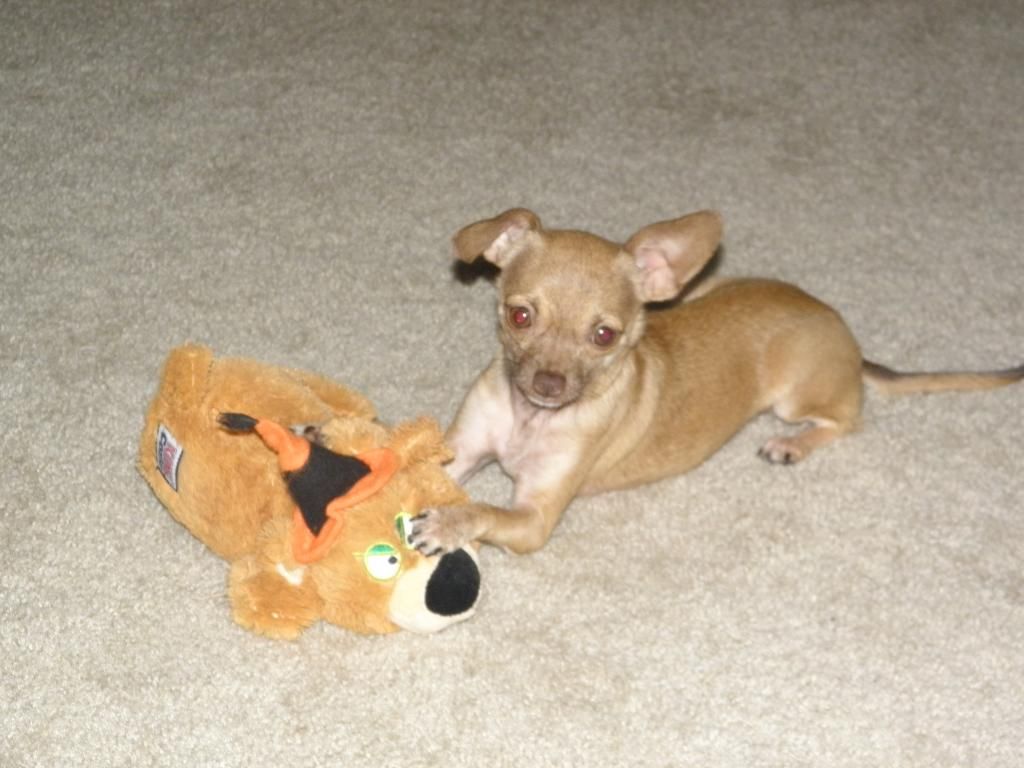 See I told you I could beat it!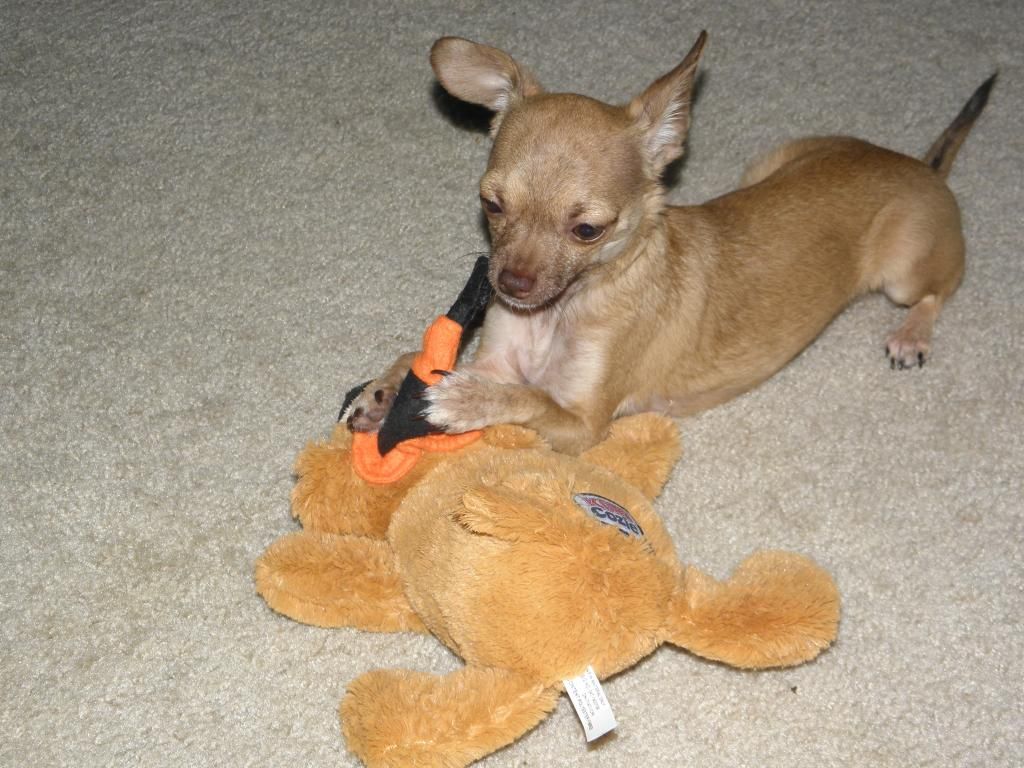 Now that it has surrendered this hat tastes pretty good. I wonder if I keep chewing will the hat come off?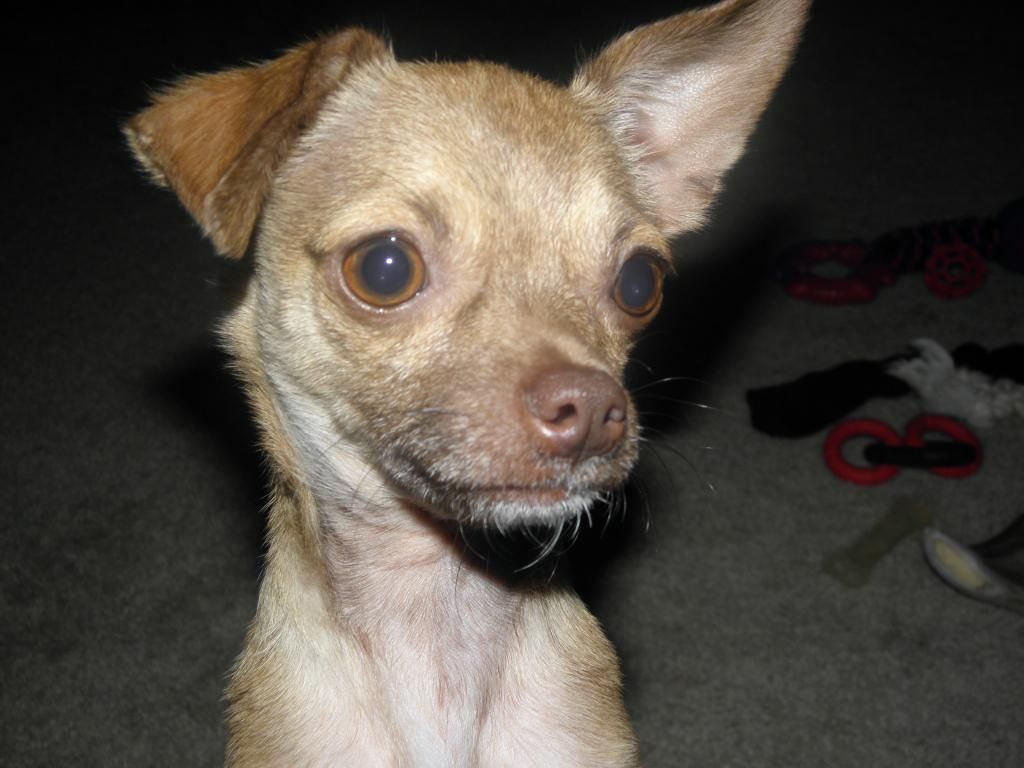 Do you want some kisses now mommy? Do you do you?