I got Sophie a winter coat, but it's too small
I was just wondering if anyone could recommend me a winter coat, preferably one that doubles as a harnes??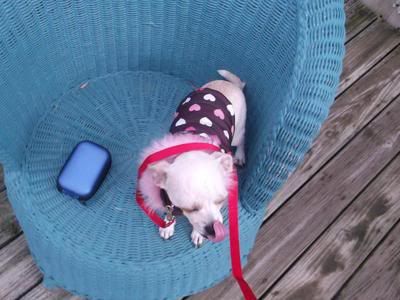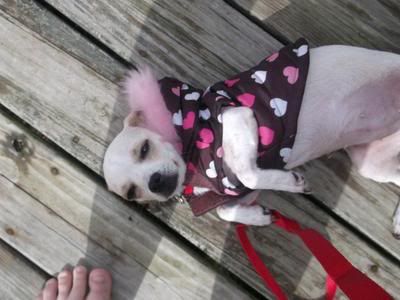 Sophie also wanted to show off her new collar/leash set
(she gets walked with a harness, but since we only went outside for pics, I didn't feel like fighting her for an hour) Speaking of which, how do I get her used to wearing a harness/clothing??