Who knew there was a chi meetup in my city all this time!
I stumbled on them online a few weeks ago and yesterday was our first meetup which was held at a dog friendly beach.
The downside was that it was quite a windy day and that there were other dogs who were there (some of them were big with no manners and had owners who didn't pay any attention to what they were doing
) but we didn't let that spoil our day.
There were probably 12+ chi's there and a couple of pom's who tagged along with their Chi siblings so it was a good sized group but apparently a small turnout for this group.
Axle was the life of the party! He is such a social little man and was really in his element. Chloe and Winston were a bit more shy but they were ok by the end.
We met a Chocolate chi who looked like Chloe's twin and he was indeed Chloe's brother and Ax's half brother so that was exciting.
Here are a few pics
Chloe making friends with a Chiweenie
Axle being his charming self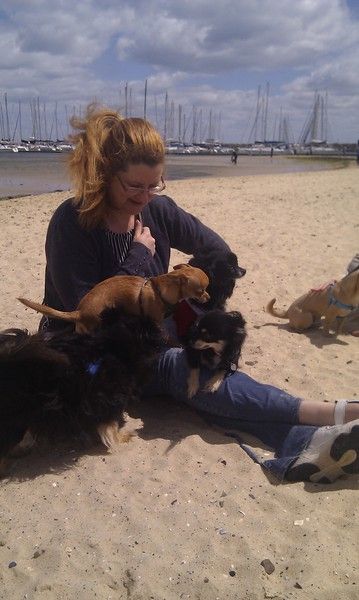 Me with Winnie and Chloe (that's Chloe's brother Malcom in the background)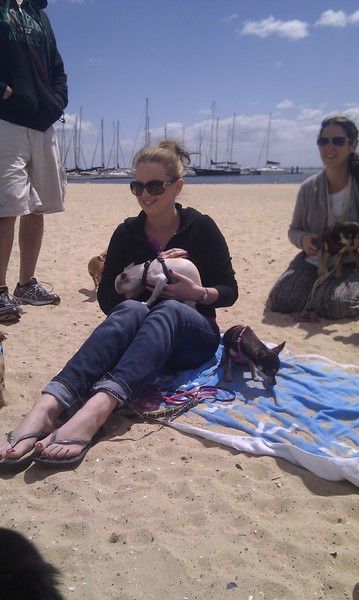 Chloe's brother Malcom and a friend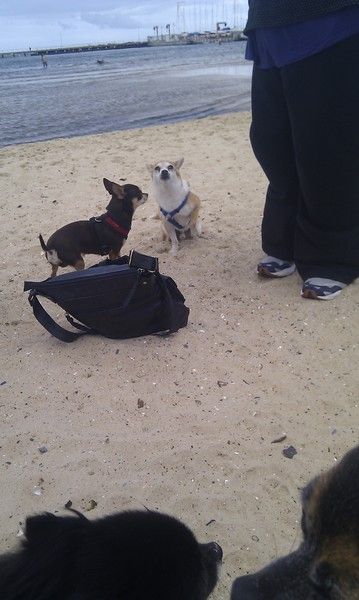 I'm so glad I found this group, they meet once a month in various dog friendly areas around Melbourne so hopefully I can get along to most of the events.