After 3 long weeks, our wooflink order finally arrived! I am so pleased with everything, it's all made so well. The dog carrier is so beautiful, way better than I thought!! Enjoy!!
Oohhhh mommy, I love dis new bag and my skull hoodie!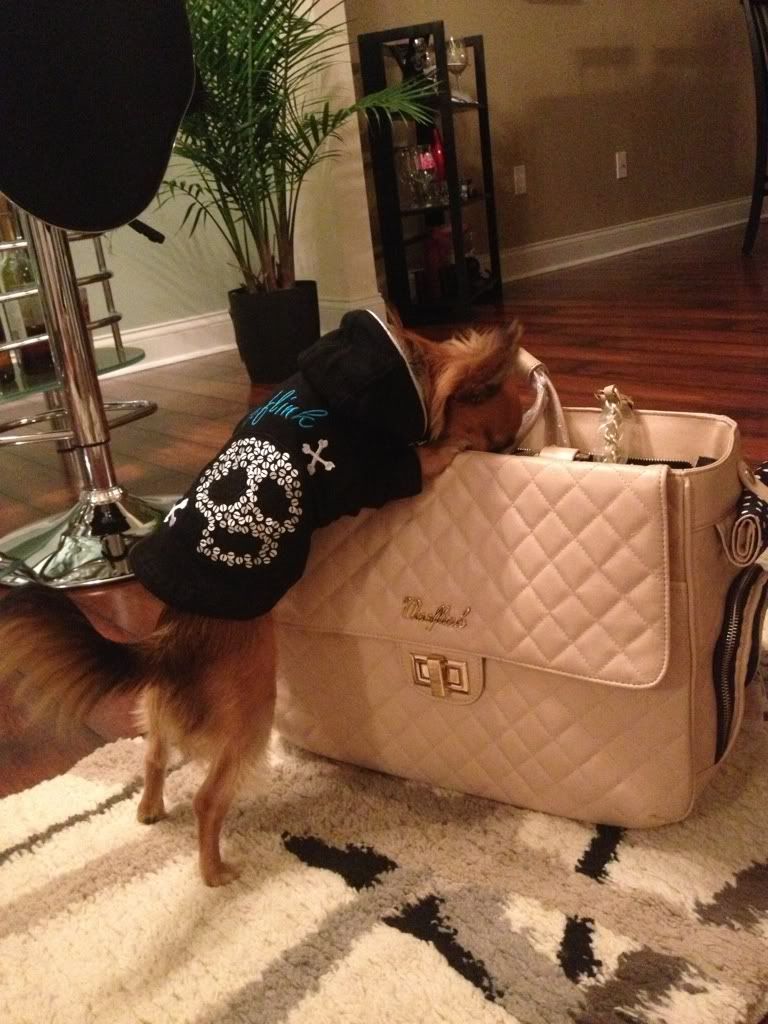 Can we keep it, please?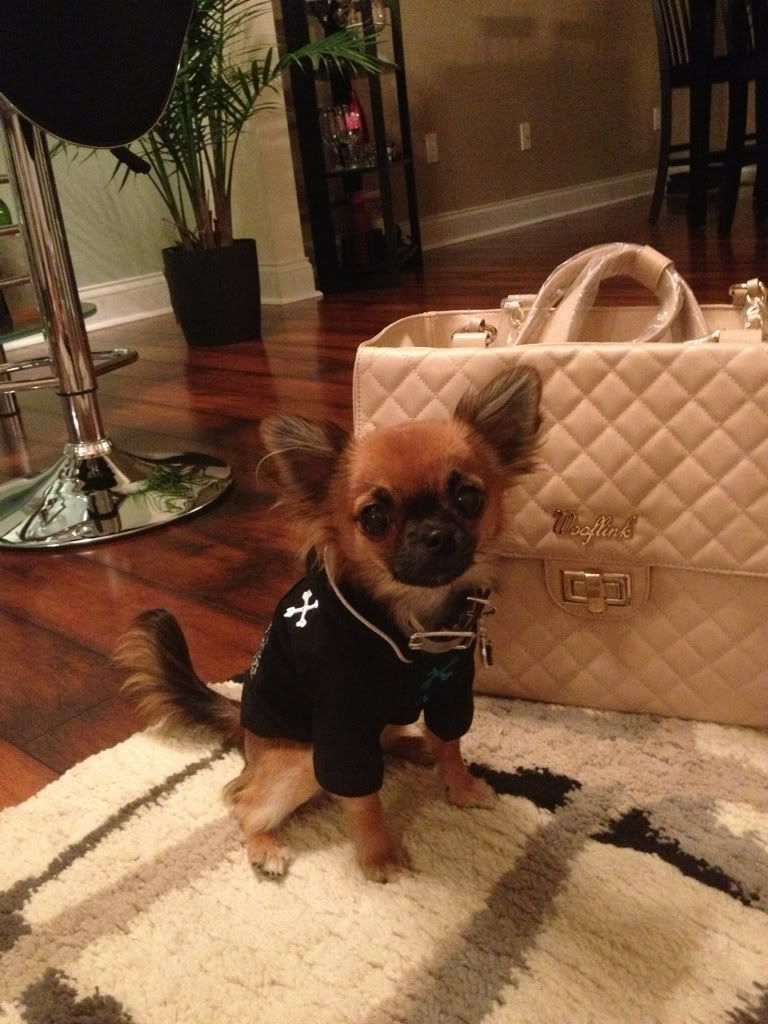 Just chillin!
My other new hoodie!!
So cute!!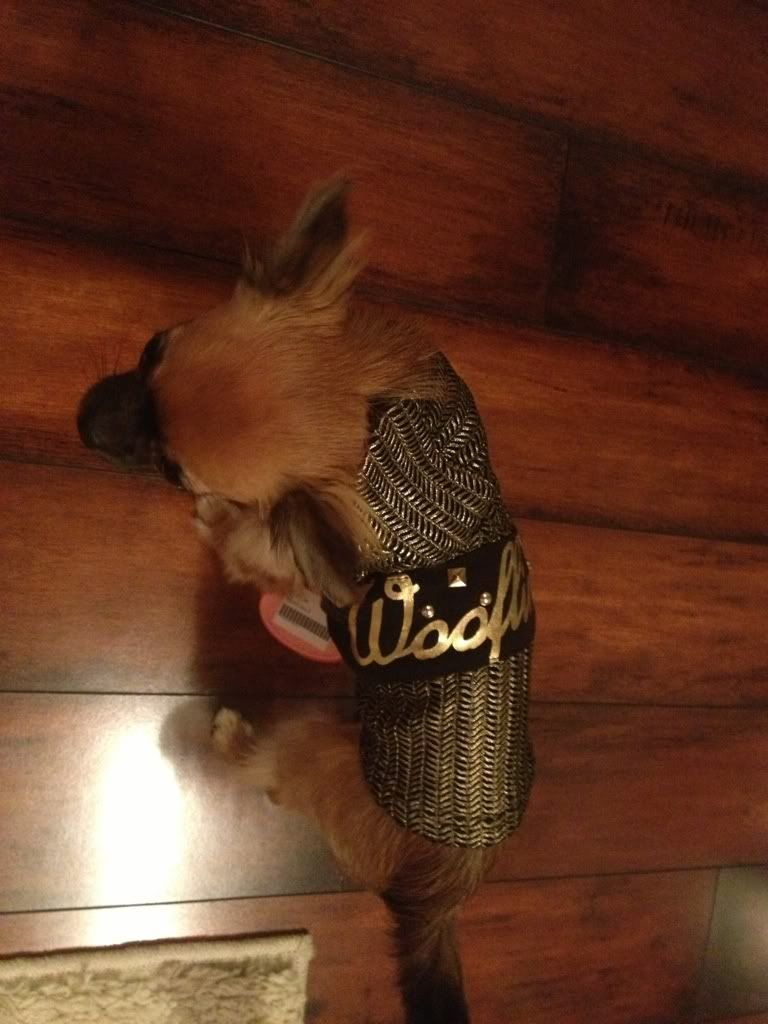 Fits my 8.5 pounder Mojo!!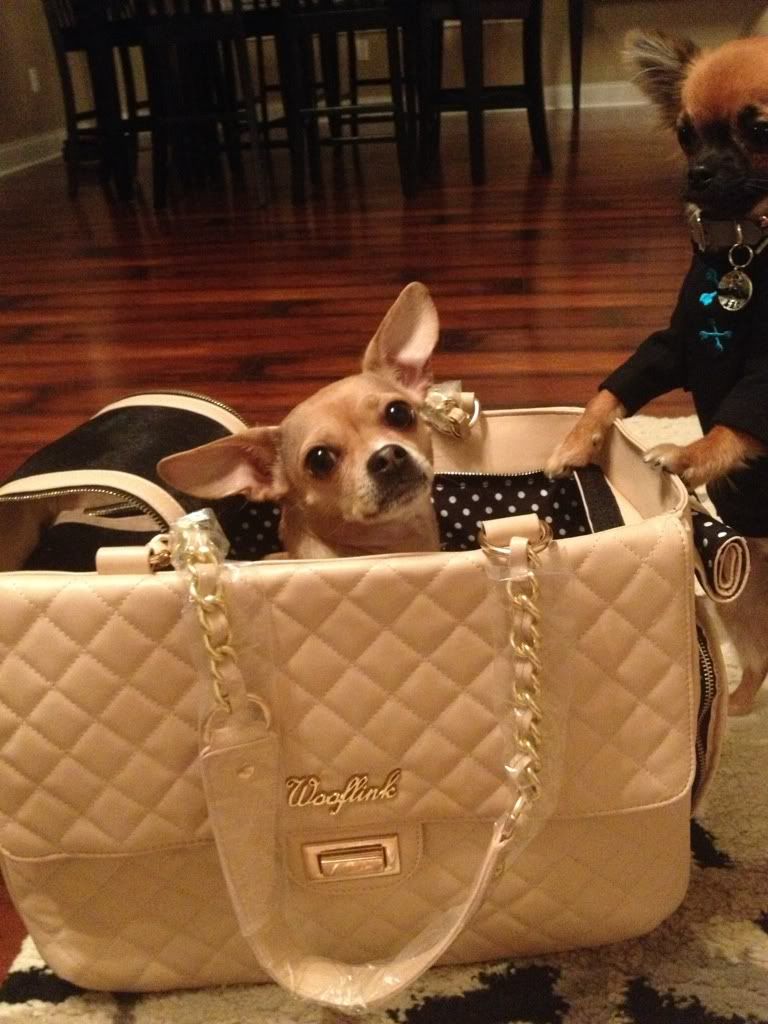 And Lola loves it too!