Daisy has figured out how to get up on a chair and get up on the table when I am sewing so she can be near me. Well I snapped a pic when she was about to get down, via the chair that she uses to get up and down.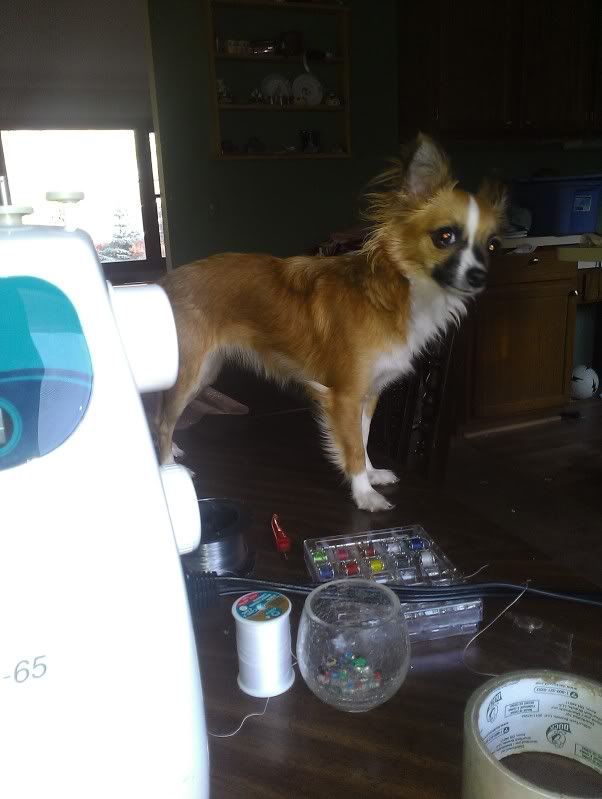 And Rocki and Daisy playing together, but they heard a noise so they were both looking in the direction of the noise.
Can't remember if I posted this one already. But Daisy and Hercules on the bed together and Daisy is wanting to play.