Here are Toby's new outfits! We love them! My friend is going to hem the polo for us but he loves it the most!! Excuse the horrible pictures, Mr. Toby was not in a photo friendly mood tonight and five minutes in I had to give him his hoodie to play with so he would sit still. Crazy monkey!
The polo shirt.
The rockstar tee! So cute.
The blue paw print shirt. With crazy flash induced eyes.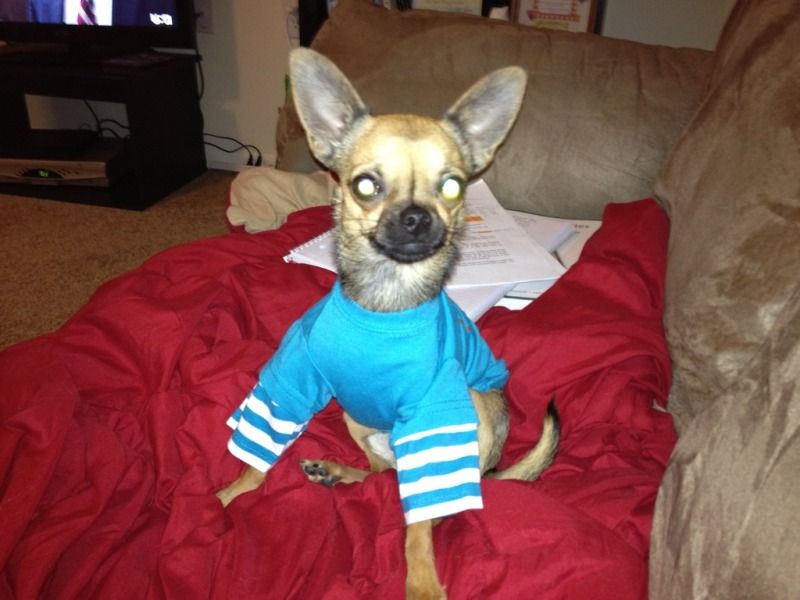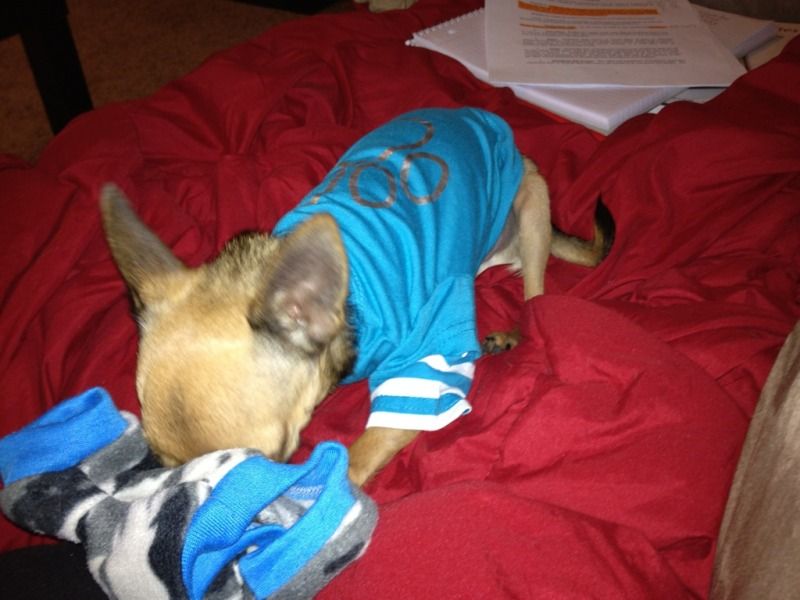 Hopefully I'll be able to get better pictures soon.
Thanks Elaine. We love them. These are the first clothes I've ever gotten him that are long enough!!!