Bella in her adorable ruffled hoodie. There wasn't one in Izzie's size so we'll have to get her one later.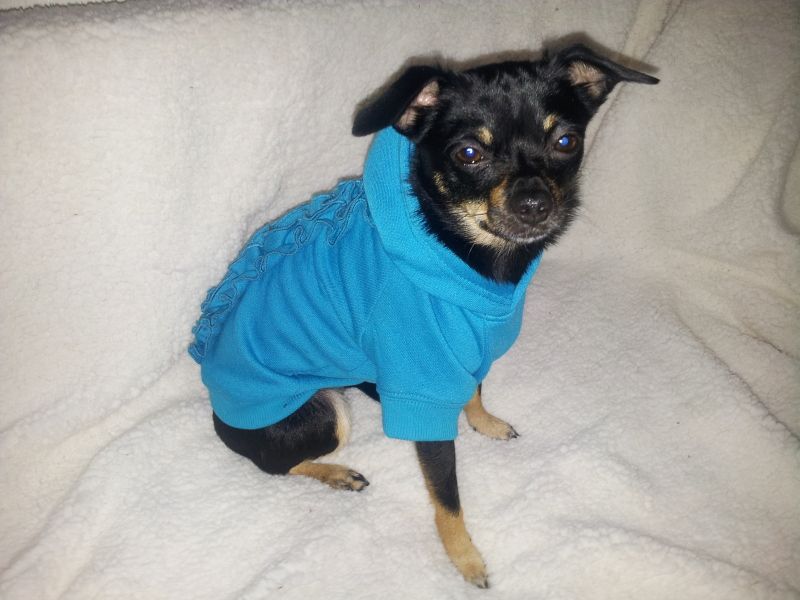 In their monster hoodies!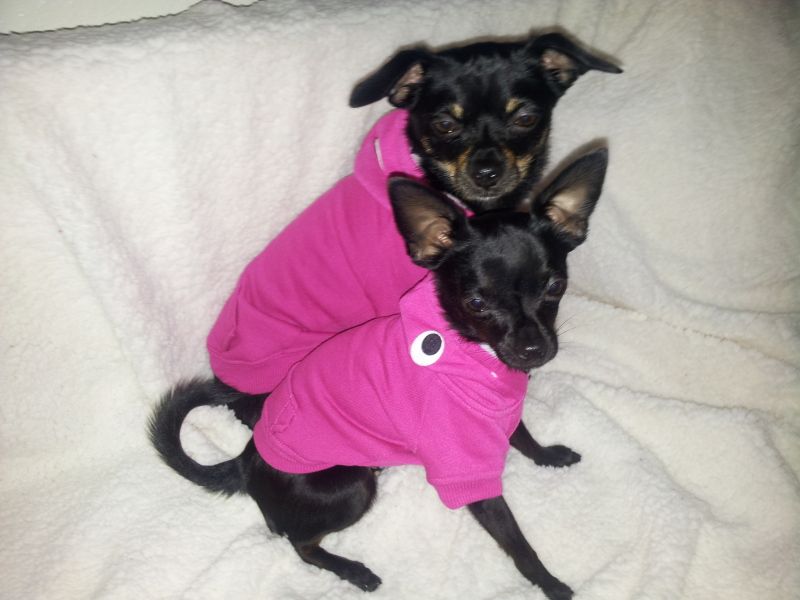 They don't like the hoods on.. lol.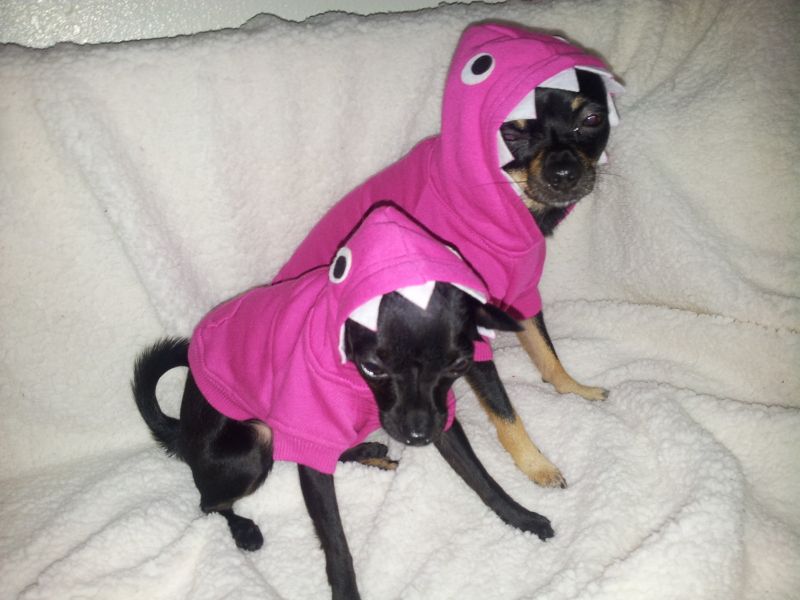 Their cute lil matching peace dresses
There non matching dresses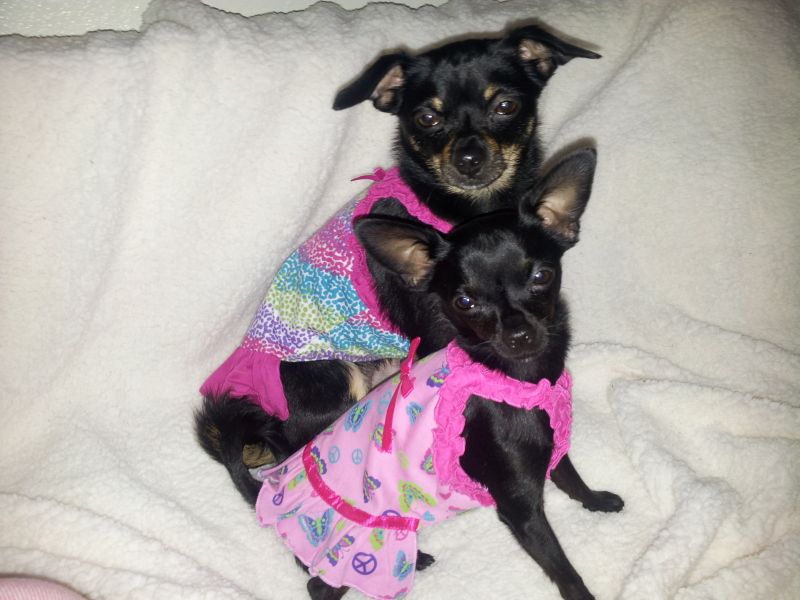 Their lil ruffled tees
We love them and everything fits great! Thanks Elaine!