Took Maisie and Shelby to a fun show yesterday in aid of Hounds For Heros and the hall restoration fund.
Maisie won 1st place in the "Best Movement" class, and a Special in the "Dog The Judge Would Like To Take Home" class. Shelby won 4th in the Puppy class, and 4th in Prettiest Bitch.
And we got LOADS of prizes - mostly from the class wins (especially Maisies 1st place), and some off the raffle.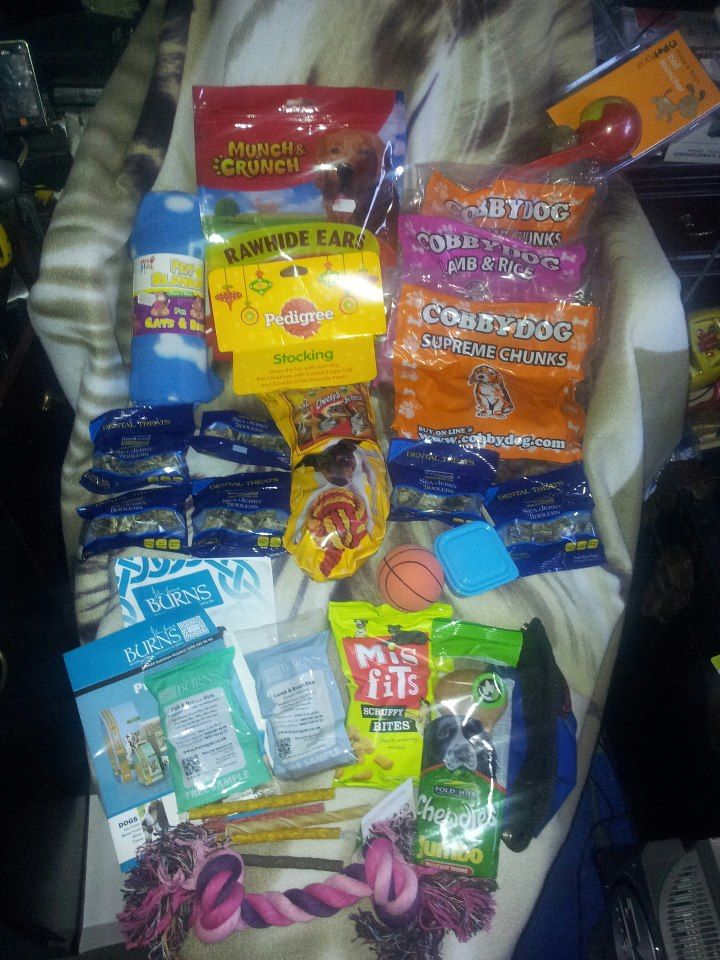 Admittedly most of the treats they cant have (I'll take a trip to the local animal rescue and give them to them) but im so proud of my dogs!
__________________
MY FACEBOOK ACCOUNT - Come find us!!!
Pippi - 9 Year old Chihuahua/Pug mix
Maisie - 4 year old Longcoat Chihuahua
Shelby - 2 year Longcoat Chihuahua
Yoda - 2 year Longcoat Chihuahua
Skye - 11 month old Longcoat Chihuahua
Blaize - 11 month old Longcoat Chihuahua
Spike - 11 month old Longcoat Chihuahua
Oliver - 11 month old special needs Longcoat Chihuahua