I think I am keeping Daisy. Some of you may remember her from my "Little Mean Girl" thread. She is the one that broke her leg. The rest of the rescues are kenneled at my mom's ranch until we can get them adopted, but there is really no interest even though these are such awesome little dogs!
But since Daisy broke her leg, I couldn't leave her with her family as they might chew her cast or hurt her accidentally. So she's been visiting her family during the day and coming home with me at night. My pups were not thrilled and that is why I didn't want to add to my family of dogs. But she is worming her way into our hearts and I think even my dogs might learn to accept her. I feel bad though, as my pups were and still are the light of my life and they like it that way! I've been careful to give them extra love and attention so they don't get jealous.
Anyway, here are some pics:
Mama's little garden helper, Daisy - usually her ears both stand up, but today she was looking cute with one dropped down:
My little Bowie: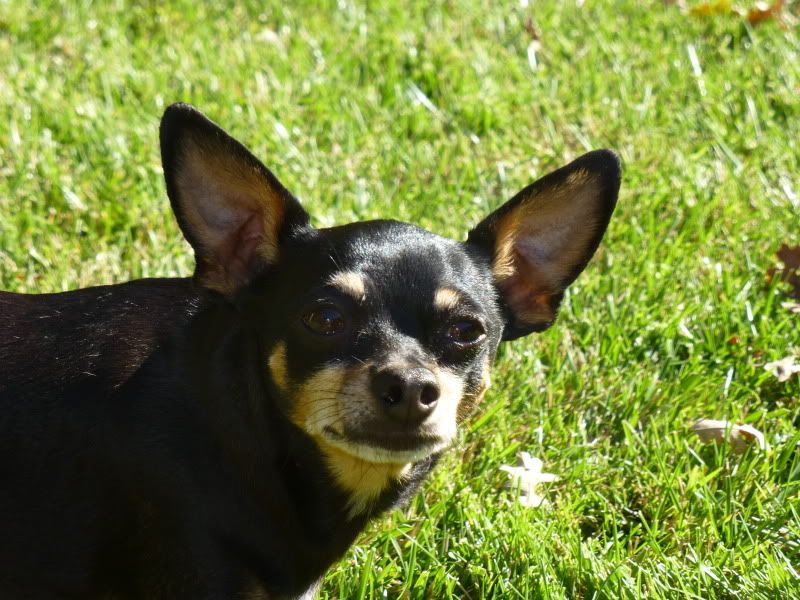 Bowie and Peanut enjoy a houseboat ride:
Daisy's first boat ride:
More of Daisy: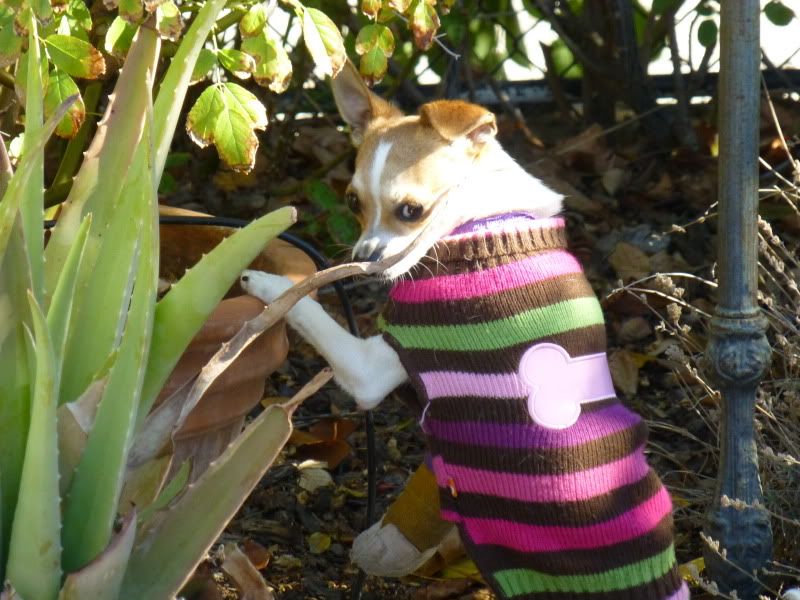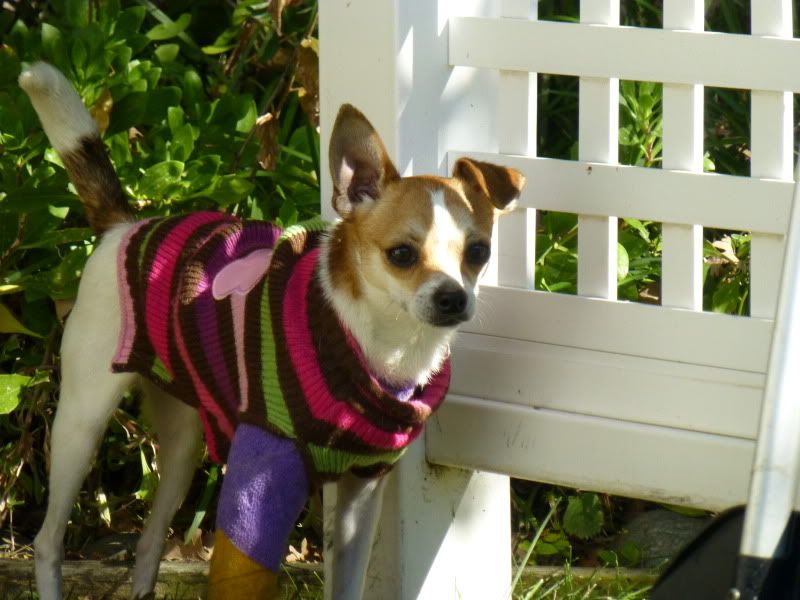 For Halloween she was a caterpillar: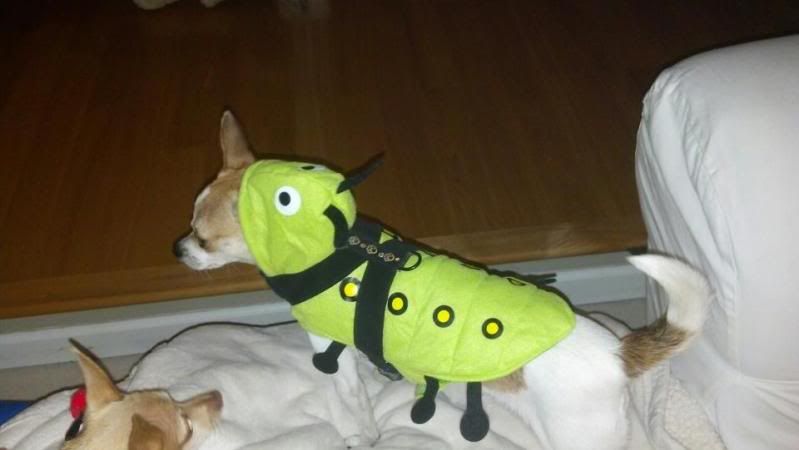 Peanut was a ladybug: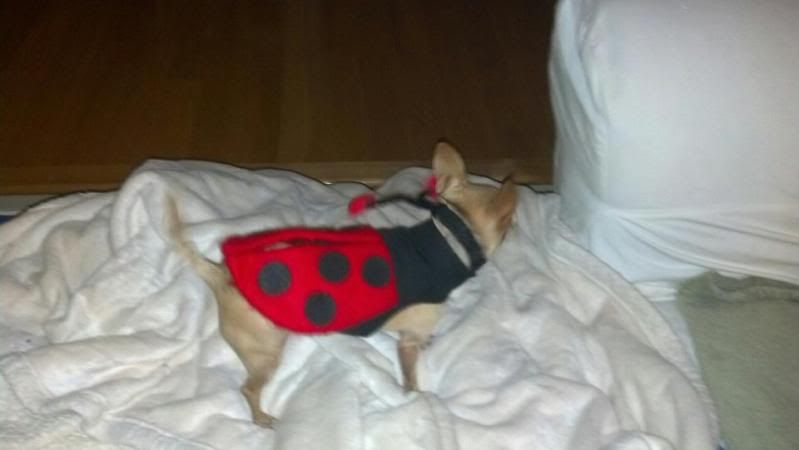 And Bowie was Count Dogula: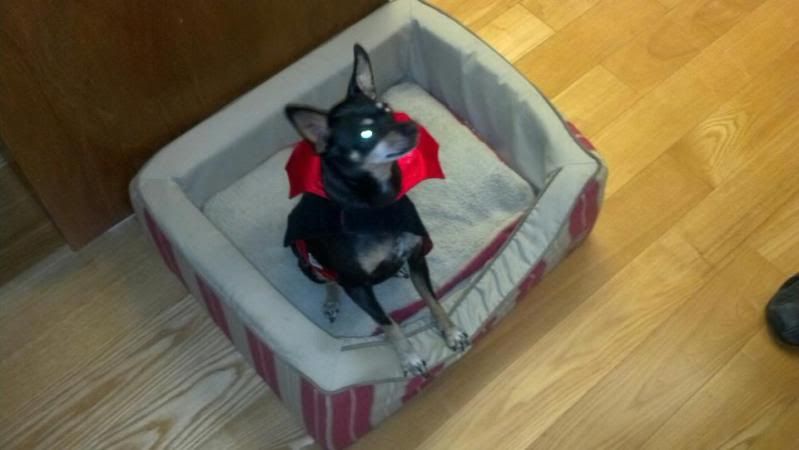 Thanks for looking!