Mylo at Friday daycare - around 10 weeks old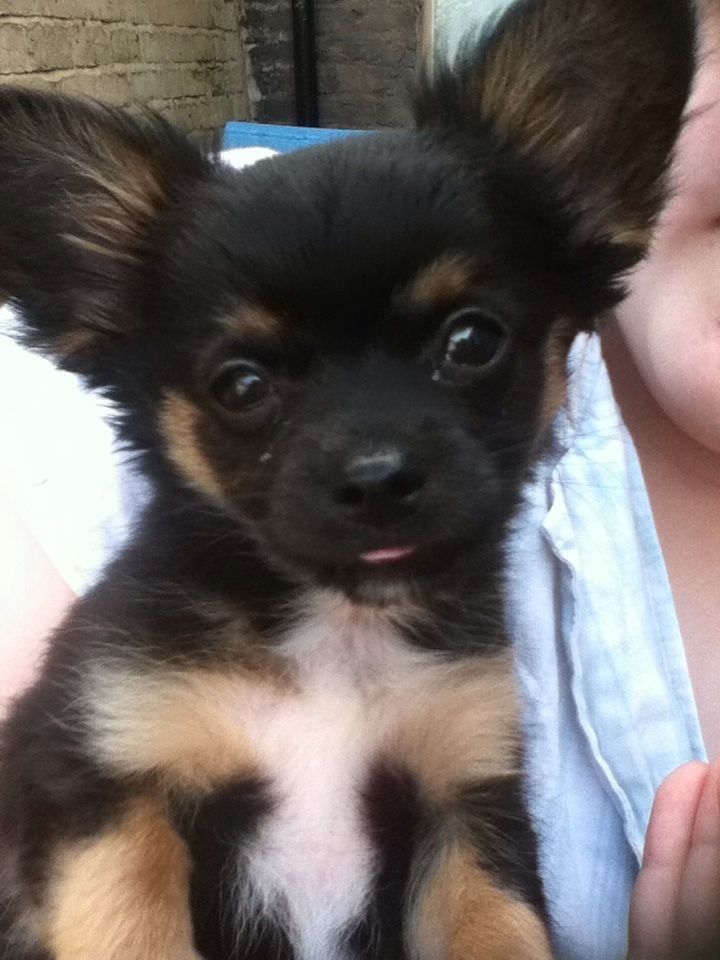 Ahh, it's a dogs life.
This is my pensive look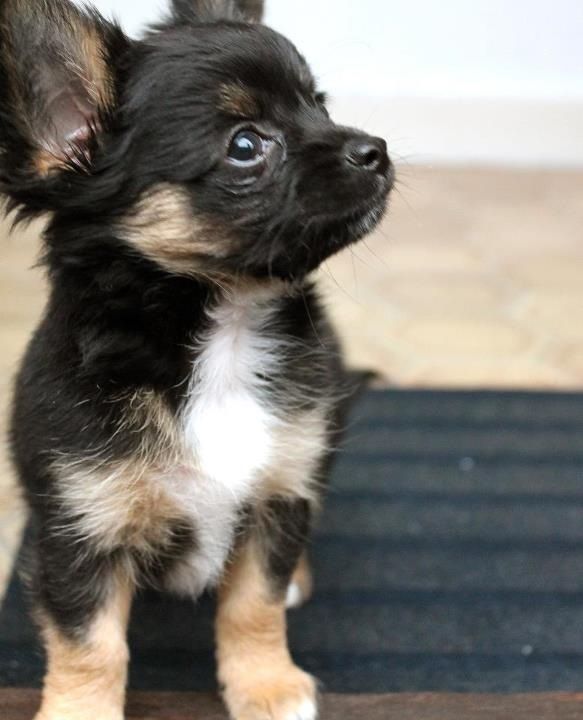 I'm not hatching an evil plan, honest. And it doesn't involve next door's cat.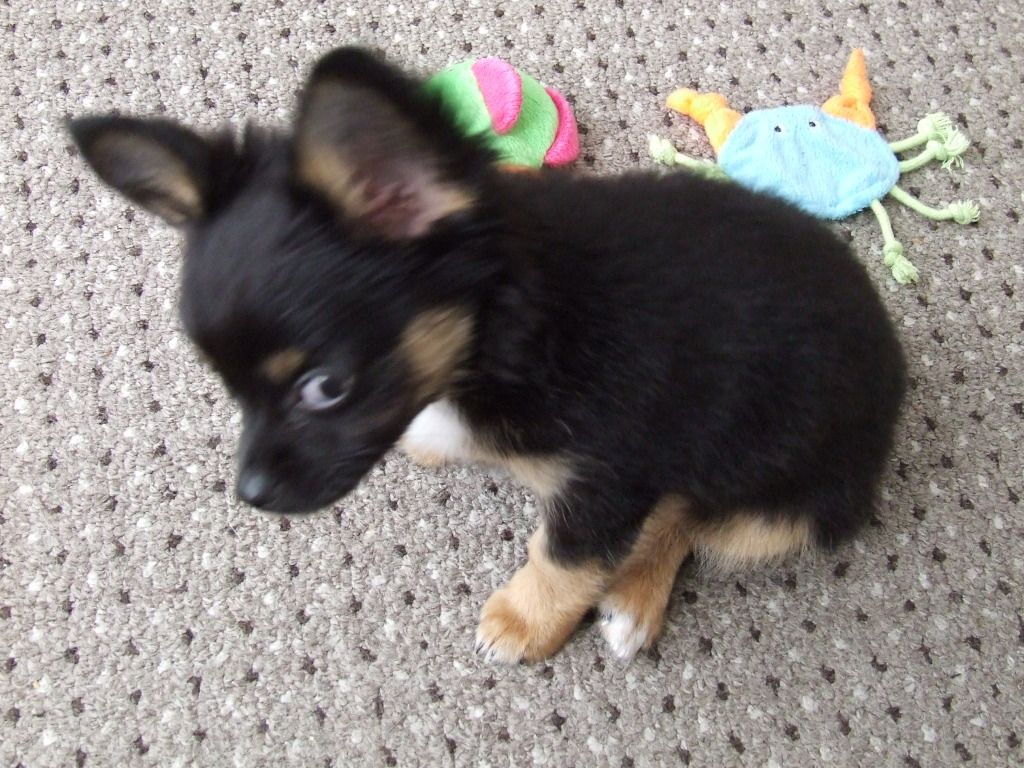 Constipation? What's that?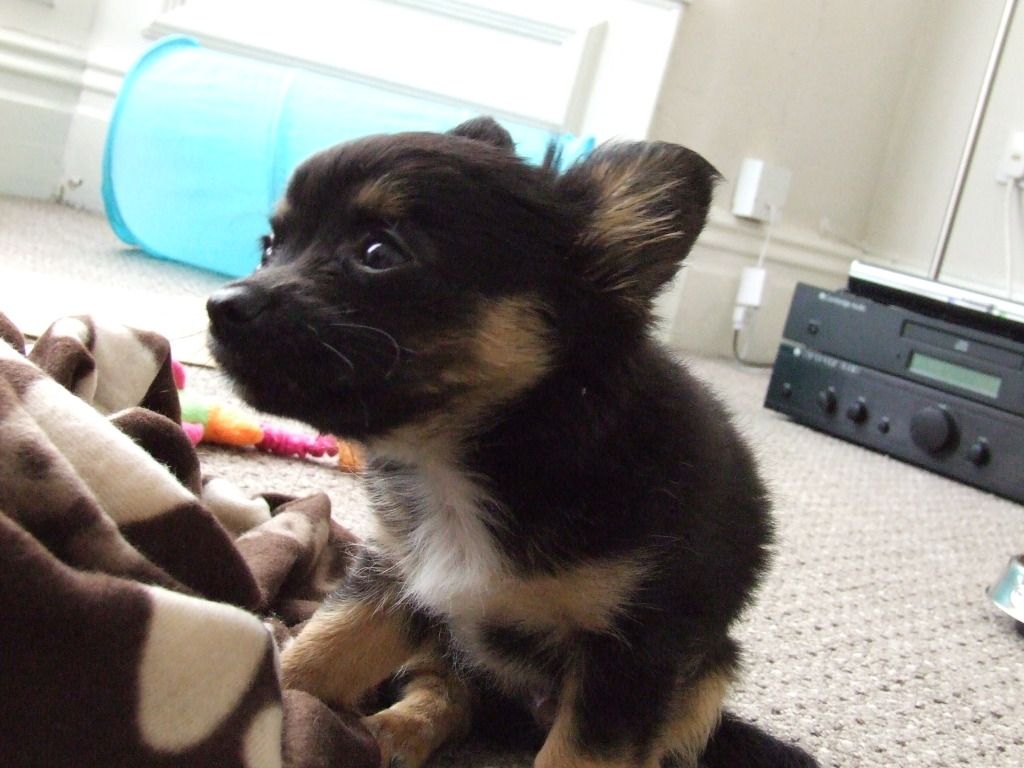 Eeewww! Really?!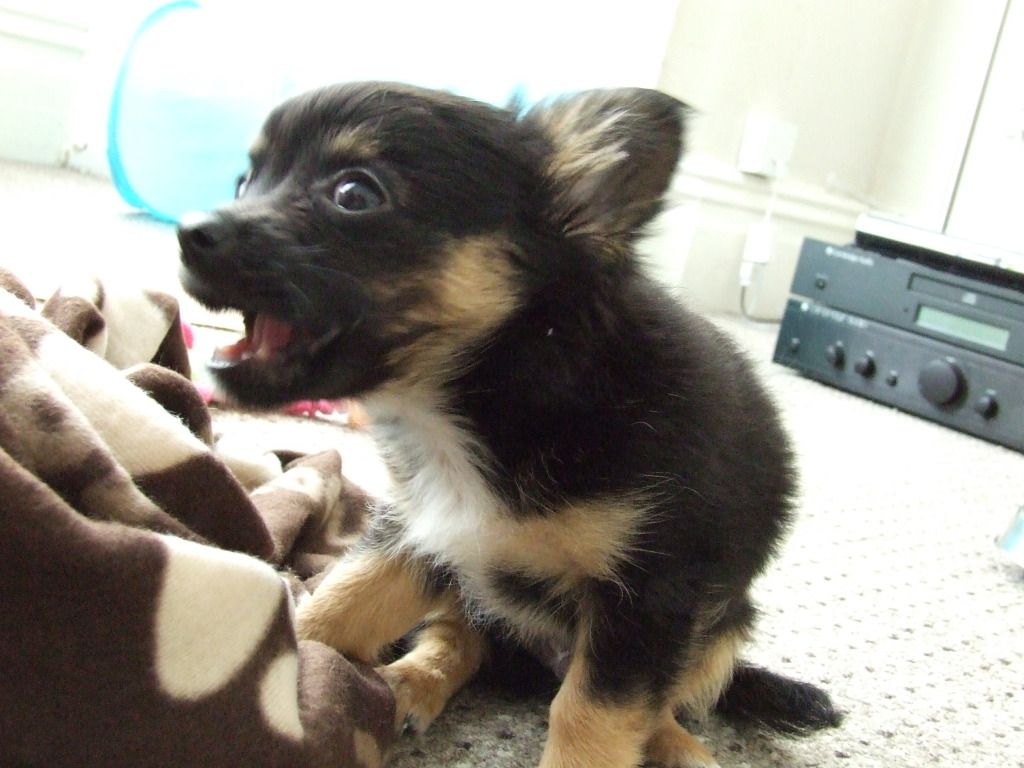 Mylo's first trip to the beach - around 12 weeks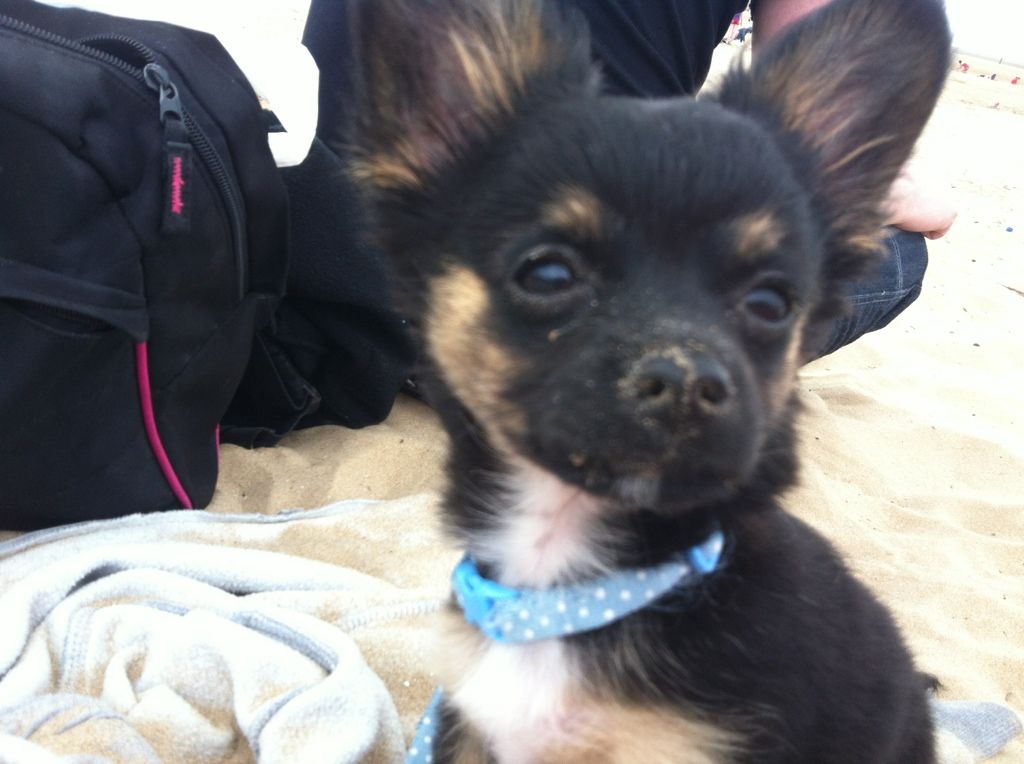 Mylo's first chicken wing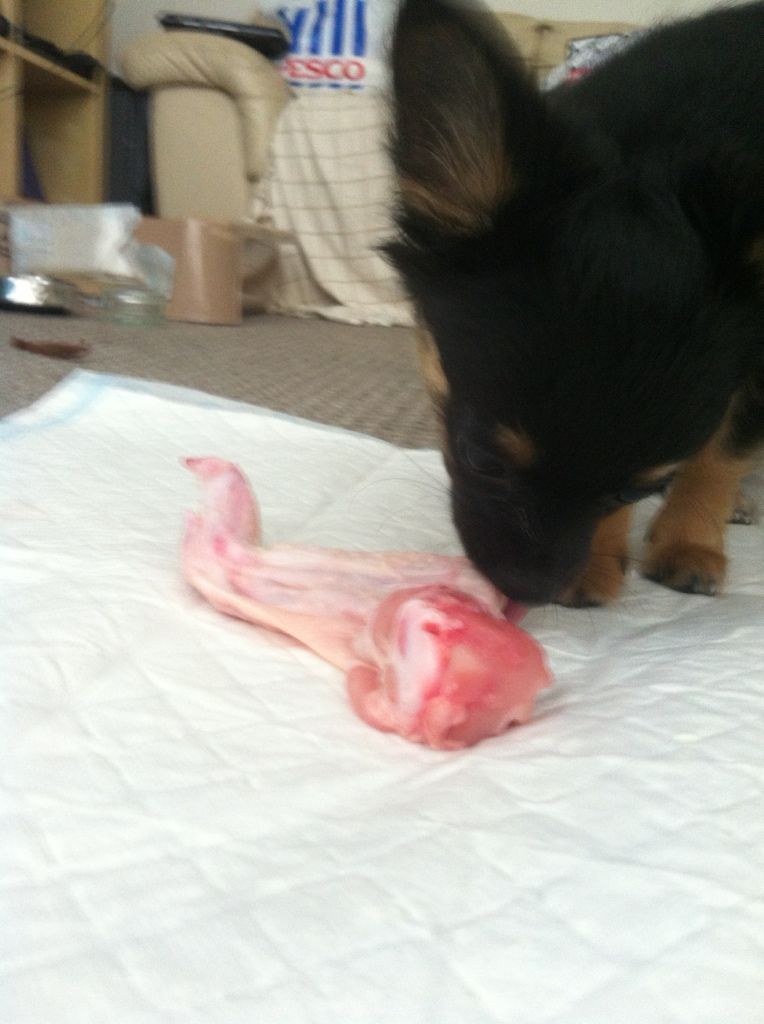 Bath time! Around 14 or 16 weeks.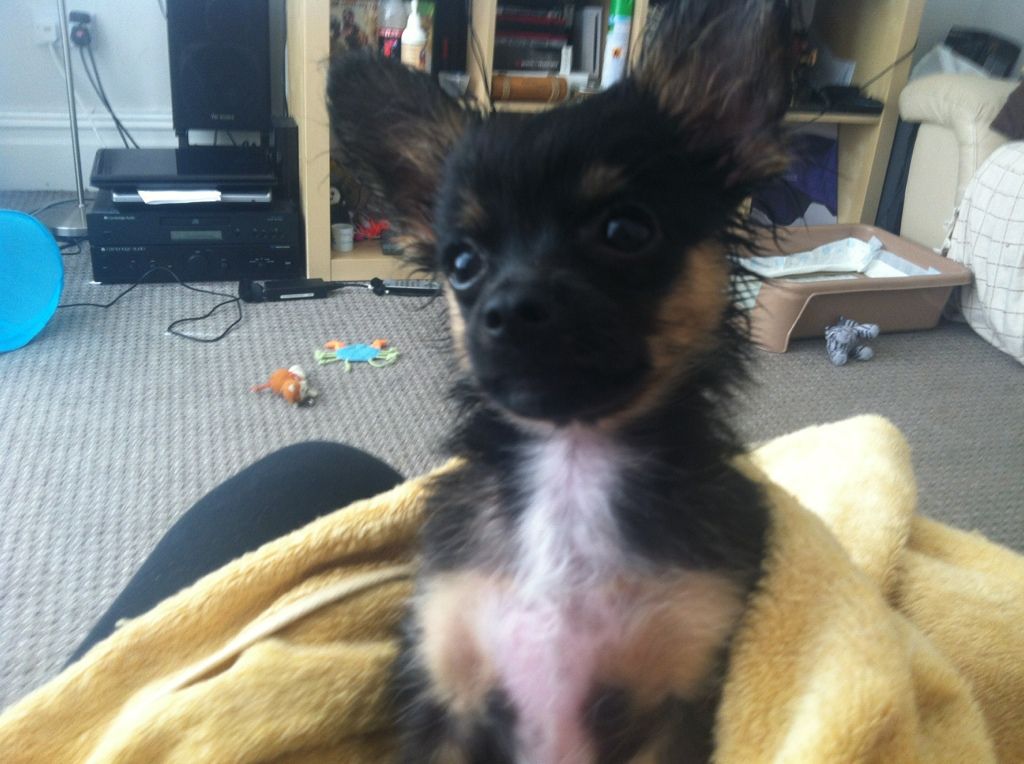 I'm ready for my close up! Around 17 weeks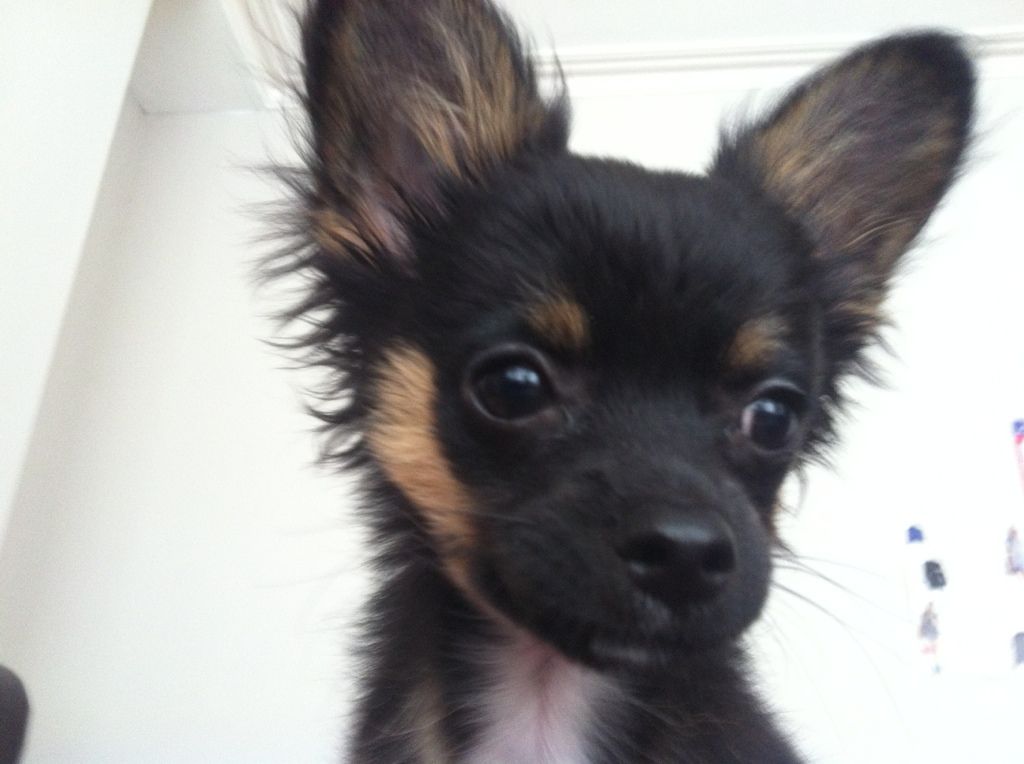 Duvet day!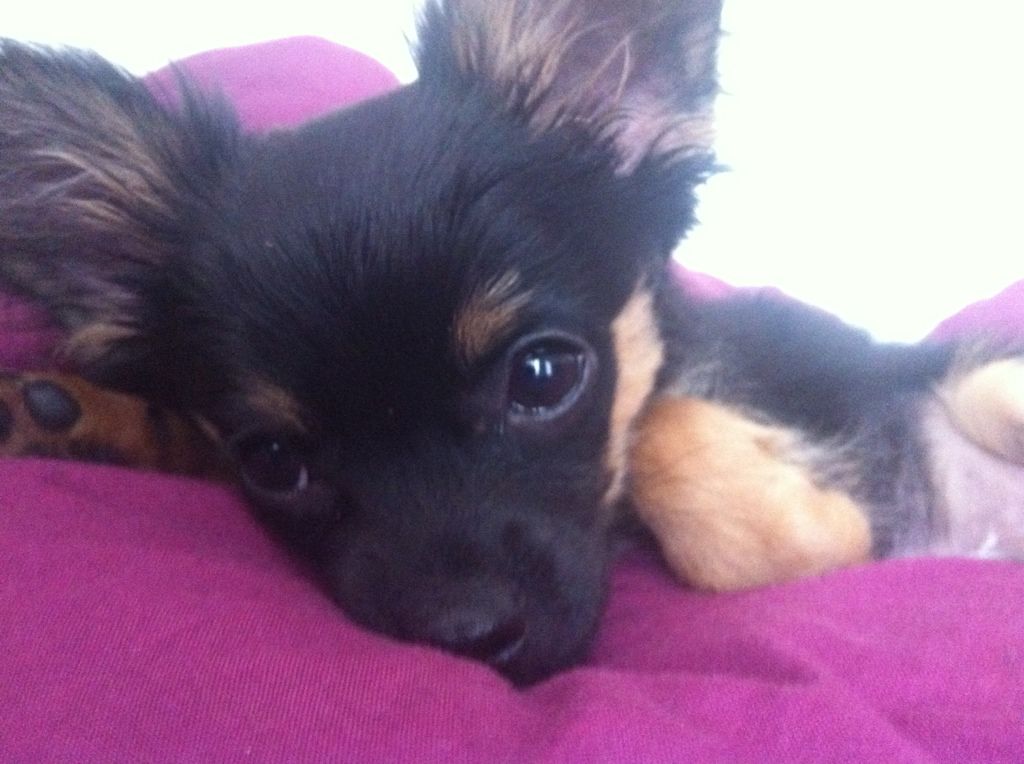 Mylo's first clothes