Oh my oh my Chi people I need your help. My brother Huly got me in trouble with my grandma yesterday! Not fun at all as I am a good boy! Huly does not belong in my room (the kitchen) but if I am out we can play as long as he plays fair and by fair I mean by my rules. Yesterday he got on the half wall between the kitchen and livingroom. I went over and told him to go away. He does not need to be there and I was protecting my grandma and sister BG from that nasty beast! He started to smack me from the wall as I jumped up at him so I started growling. Grandma yelled at me and I got a mind your manners lecture. Then my mama checked the mail and Aunt Elaina sent me the perfect shirt! Now if only my human slaves realized Huly is a bad boy and I am a good boy!
See just look at the evil eye he gives me when I am just being brotherly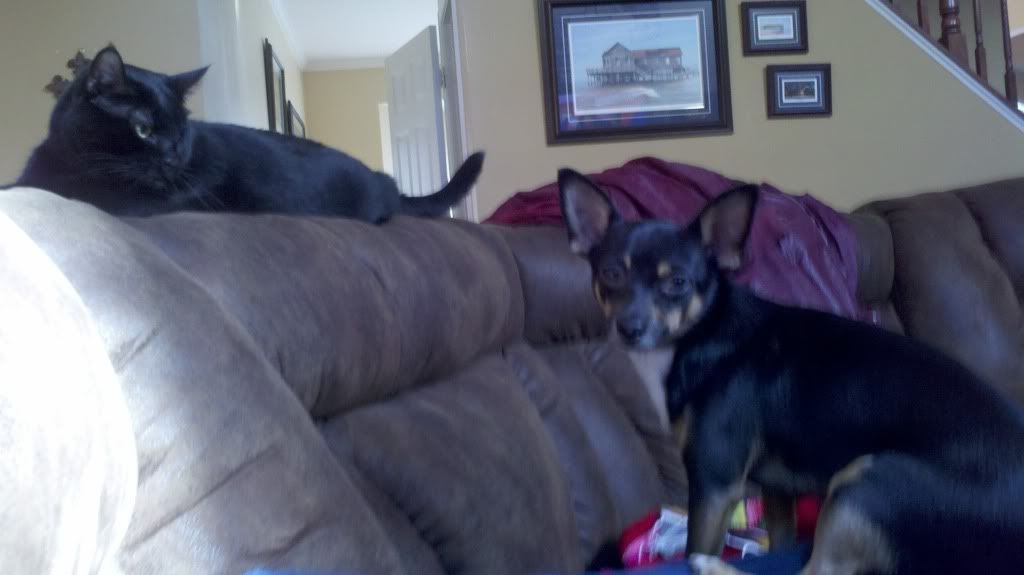 Now for my new motto! Thank you Aunty Elaina I am glad you understand me!